When we were strolling through the PMA conference last year, we found ourselves in awe at the most gorgeous double lilies and succulents. And then we met the sales team, and we nearly spent over an hour talking with them and learning about their company, Fox Point Farms. We are excited to introduce this wonderful team, great company that distribute the most gorgeous blooms from all over the world. Here is more about Fox Point, the newest supplier in our network!
History about your company?
For 40 years we have been a forward looking company striving for the best people and products for our organization. We have a superb team of people who have helped us grow to become a lot more than your typical wholesaler. We are a grower and broker of flowers and greens from all over the world. We are in the top 75% of flower and plant growing companies in the United States. The southern California coastal weather gives us several climatic advantages including high winter light for production and quality as well as cool summer temps that give us strong stems and long lasting flowers. We have a delightful, friendly and competent staff with roots in retail floral design that make excellent floral suggestions to help us meet our customer's needs and to make sure that their events and arrangements shine! Our customers include retail flower shops, event planners, free lance designers, along with specialty and boutique shops throughout the country. We have local delivery to San Diego, Southern Orange and Southern Riverside counties and also ship for events and special occasions nationwide!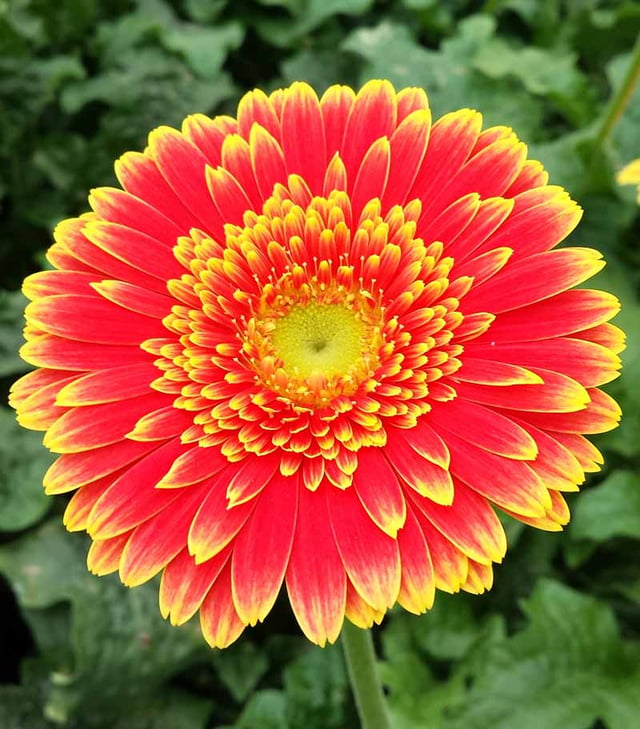 How many locations do you service?
Although once more locally inclined our word of mouth advertising and shows have increased our client base; customers visit local shops but since we have increased our ability to ship nationwide we have increased our client base tremendously. They love the ability to get the freshness of locally grown flowers! That's where we shine!
How do you go above and beyond for your customers?
We are proactive when it comes to our clients. We do survey's quite often and make sure everyone is pleased and happy with our products and service. When and if there are any comments that don't meet our standard we make sure to check it out and rectify any situations that are not the best for our clients and Fox Point. When you first come to Fox Point Farms we want you to compare us and try us out! We will work hard to create a wonderful experience with the best in product and service. Sometimes folks don't even realize that it's us they are buying from; when we began our new location in Encinata, clients from Carlsbad didn't realize that we had owned it from the beginning!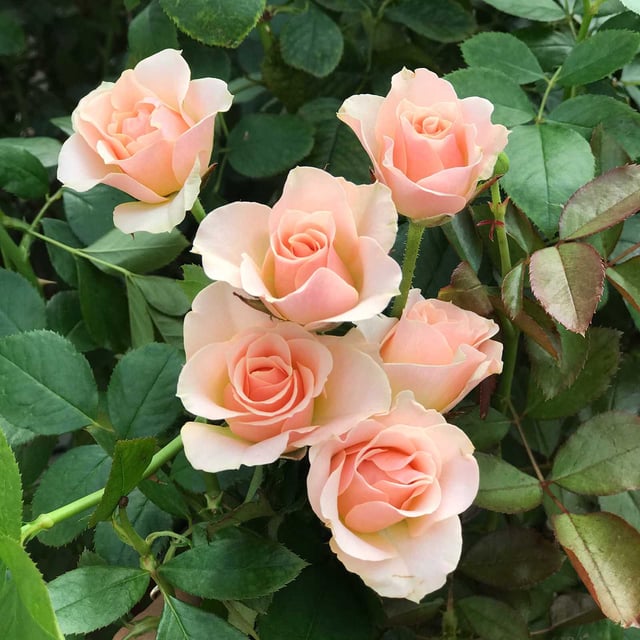 What are your best communication methods?
We stay in communication with a great sales team and customer service! We do an emailing once or twice a week, depending on what is available. We run flash sales, which is a great way to save on our flowers, we sell at a great, great savings! For instance, we have an abundance of Gerber daisies, we call certain customers who buy Gerbers in quantity. Our sales force is all about helping us share great savings with our client base and offering great sales support.
How far do you service?
We have a nationwide service. We ship to the mid-west and offer to send FedEx or fly them out when needed. We utilize GSL or on track.Nationwide service. We have even used Uber at some drop off points and it worked great! Our cut off is usually early, so we try not do same day orders.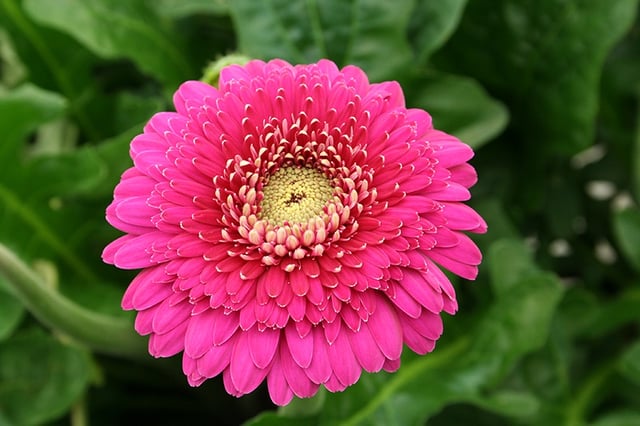 What days do you deliver to your local clients?
Monday through Friday and Saturdays - depending on Holidays in Season!
What do you do in an emergency?
That's a sassy side of our business. We always try to do our very best, of course there are limitations. For our clients it can be the end of the world - we understand that and always try to help out - although we have minimums for orders, we do our very best to meet our client needs. Whole cases are always preferred it's harder for us to bunch just one! We will always recommend people to Mayesh because they are great to fill onesie/twosie orders. We always have reliable sources that we partner with and clients are very happy with an alternative if we can't provide what they need.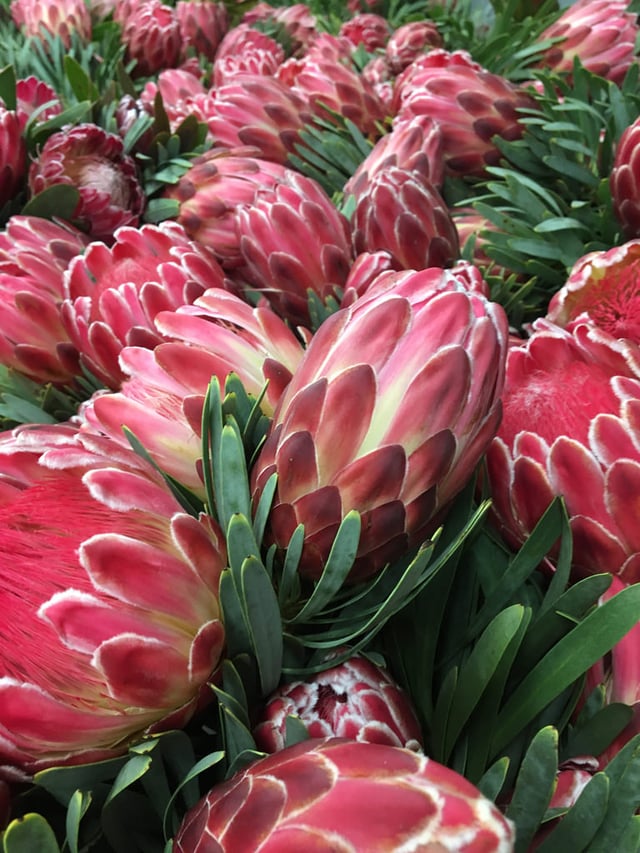 What do you like LEAST about florists?
Last minute orders-- are crazy. Sets everything behind-- not just you. Setting a precedent for them, it's important to set rules. Rules establish a ground of leadership. If you have no rules, then there is no organization. We always want to provide the best to our loyal clients so we follow our rules and understand why we have them. Our clients understand and appreciate us. This is how we provide the best in customer service.
What do you like BEST about your florists?
We love their creativity!! We love the astute designer that knows how to sell their client on style, not specifics. The ability to leave the design open for substitutions and changes; these are some of our favorite attributes of the floral designer. They are able to swap out this for that, rather than promising exact varieties and colors. The more the creative you are, and your ability to sell their customers with variety and options the less hassle we all have. The clients that we deal with are pretty fantastic and they get it and we love it and them!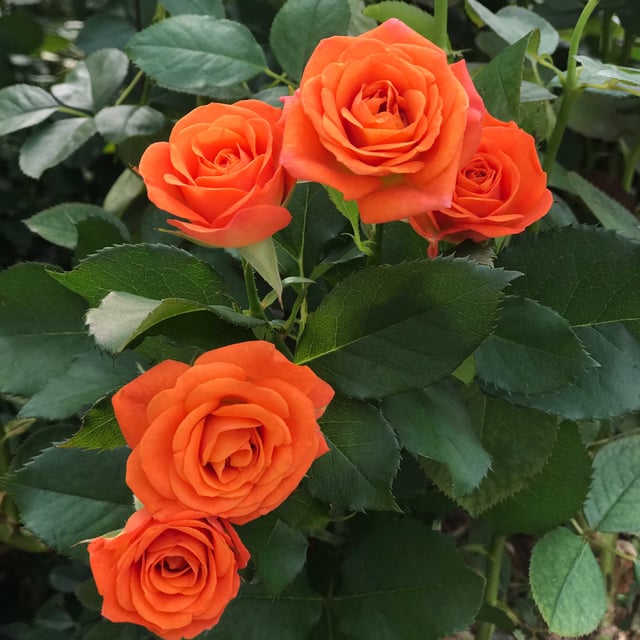 Do you offer any educational opportunities to enhance your florists' business?
We currently are having discussions on what types of educational opportunities we'd like to initiate to enhance our clients' businesses. We are thinking of adding some design classes and cross-promotions. It's an exciting step and we feel like it will be an exciting and beneficial journey for all of us!
It's a brand new world out there with Details Flowers. Growing products that are more in line with what the florists want in the next year and getting quotes and orders is made so much easier! It's a great way to increase sales. When was the last time wholesalers had the ability to know and grow what customers are wanting for future events? WOW - industry changer!!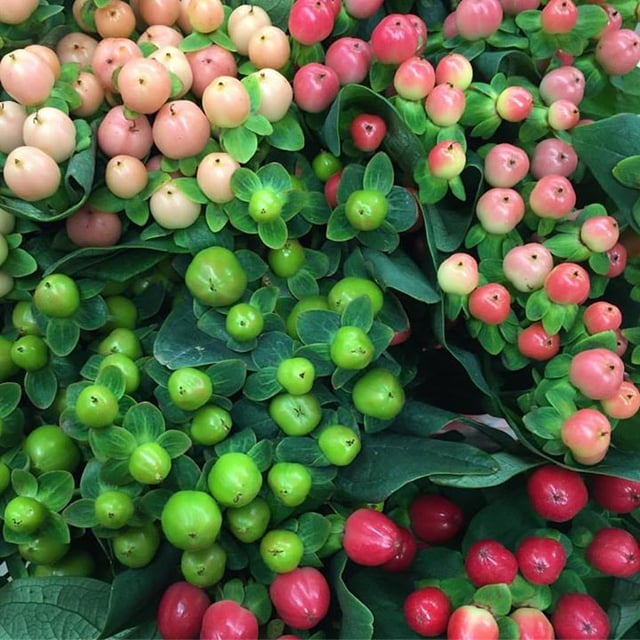 Do you have any tips for new florists getting started in the business?
Always promote yourself and get to as many industry events as you can, they are key. Join an association or two. Have an idea of what things are in season. Be Flexible. Try to figure out what's going to make you stand out.
If you are brand new to this business, you need to gather an idea of how the industry works. All the layers that are involved, know what's available and when it's available as far as the growing side of the industry goes. Sell by color rather that a specific name of a rose - just get to the shade of the color. There are so many varieties and color is your friend!
Fox Point grows LA Hybrids, oriental lilies, spray roses, garden varieties, garden tea roses, Gerber daisies, mini Gerber daisies, succulents, and lots of colors. Spray Roses 8+ colors, varieties change seasonally.
Fun N' Sun- Carlsbad Event a great event. You can enjoy grower tours, education classes, everyone at the farm level gets together. Hundreds of people come to this event. Fun N' Sun is put on by Cal-Flowers-- August 9-12th in Carlsbad but Dramm & Echter has seven buses that are doing grower tours. 3 different farms. East Coast, mid-west, Columbia & Mexico.
We are excited that we recently acquired a lily farm and of course increased our acreage.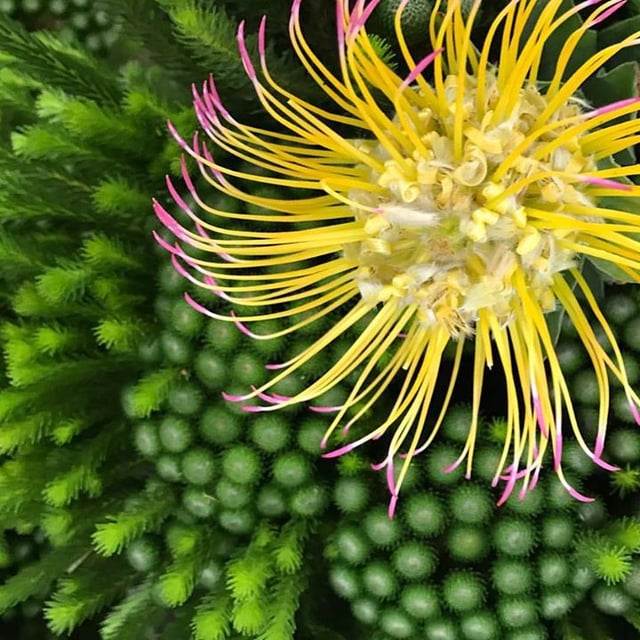 How do you deal with waste at the Grower/Wholesale Level?
We trash the product if it's not used. We will offer major promotions for our direct customers which helps to move product at a box-lot national level. These actions assist in utilizing our product quickly.
In the greenhouse, life is shorter if you leave it on the stalk, so we cut it and put in the cooler! Cooler space has a packing farm. We have coolers for every variety. A way to keep things cool and fresh!
------
Thank you Fox Point Farms for sharing your story with us! We are so excited for you and for all of our clients who will benefit from your beautiful blooms. Click here If you'd like to know more about Fox Point Farms!
If you are ready to bloom and grow...
of Details Flowers Software!