When our florists/designers begin with Details Flowers Software they are inspired by the features and tools that make their jobs much easier. Of course they are now able calculate and prepare their orders for weekly events! Sometimes our florists/designers prefer to work with the suppliers they have relationships with, we understand that and the wholesalers do too. Once they find out they love Details Software, our florists/designers often tell their favorite suppliers about our software, and thus, their wholesaler would like to join too! That's how it happens and also how we met the wonderful team of folks behind California based Ramirez Wholesale! A mutual customer went raving to them about Details Software and before we knew it, we had another very happy supplier joining our network. Here is more information about our new wholesale partner Ramirez Wholesale Flowers. We Welcome Ramirez (Flower Power 2018) to the Wonderful World of Details Flowers Software!
History about your company?
Lazaro Ramirez Sr. decided to open a new floral wholesale company in 1999 in California. His two sons, Gerardo and Junior ("King of Flowers"), took over the business in 2015 and decided to incorporate and currently run the operation. Lazaro Sr. is still an integral part of the daily operation mainly because he loves working with flowers and working alongside his boys. Even though the Sr. doesn't need to work he still chooses to still come into the warehouse regularly, just because he loves it!
When it comes to working at a 2nd generation business, there is a ton of responsibility to get it right and keep everything moving forward. Lazaro Sr., may have started the business, but Gerardo and Junior are inspired daily and work towards making a difference in their community and all their new customers. They also love working with flowers, and the talented amazing people that come into their business each week. Being around beautiful flowers and talented floral artists inspires them to keep improving and growing towards new chapters. "You have to have a love for what you are doing," says Gerardo. It is apparent in their customer service, recommendations, referral and growth that they are meeting that challenge."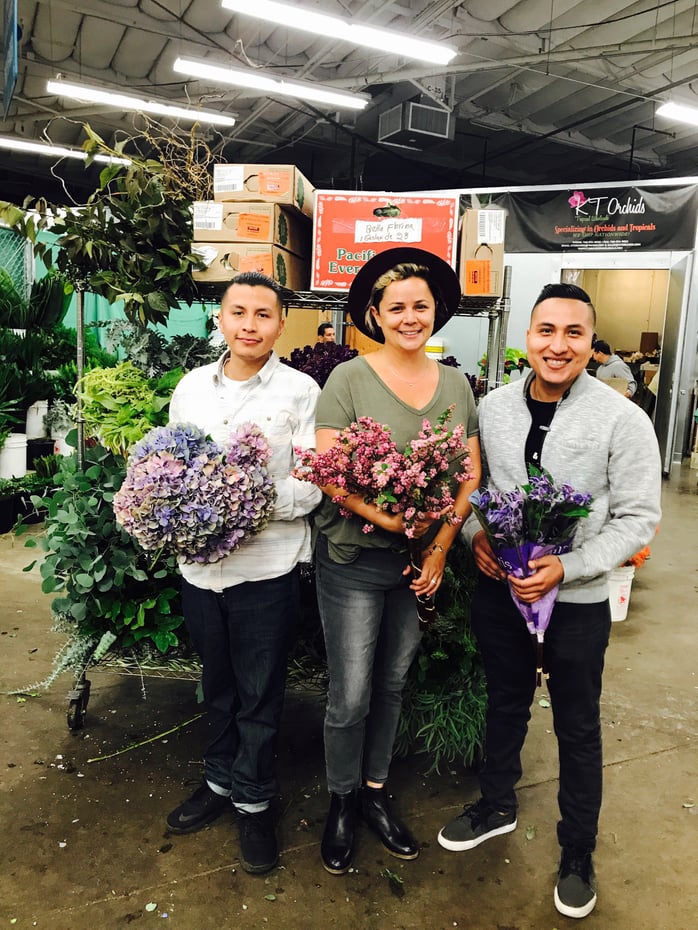 How many locations do you service?
EVERYWHERE! Presently, Ramirez Wholesale makes local deliveries to San Diego, Temecula, Murrieta and Los Angeles. To meet the demand and requests, as of January 2018 we have started shipping nationwide to service florists and designers throughout the United States.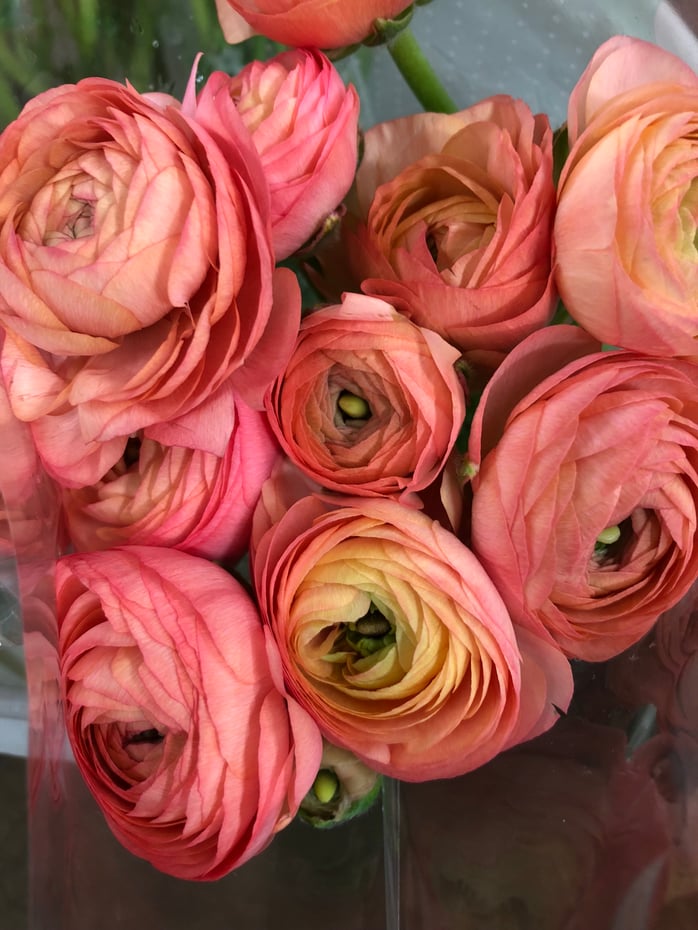 How do you go above and beyond for your customers?
We love meeting the challenges that customers can send our way. If a customer requests an exact color, quantity and variety for their event, we will take every effort to make it happen. Last minute orders are no problem, we have all the sources to complete last minute orders. We are always about making it happen perfectly for you!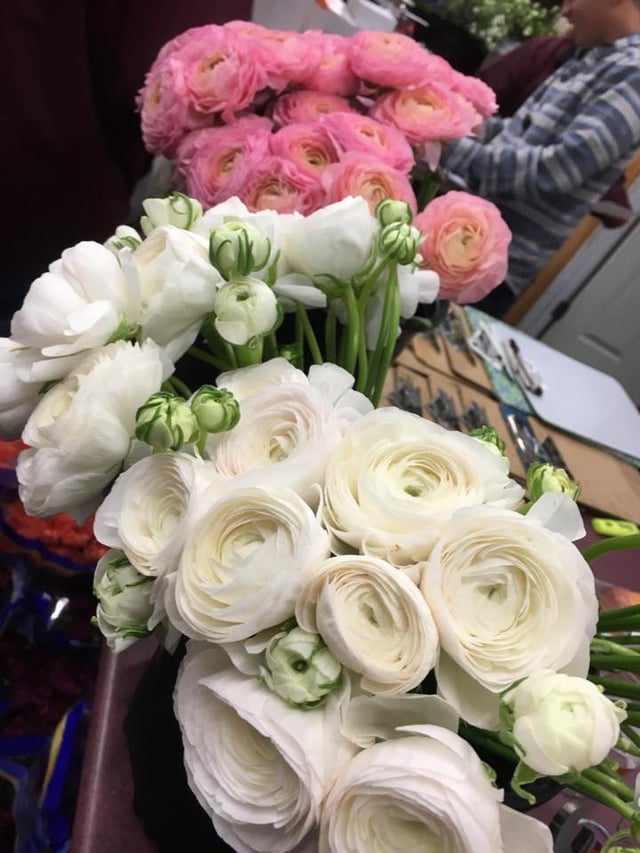 What are your best communication methods?
Best way for us to communicate with our customers is by email and phone. We love to help our customers with their questions, information and orders. We process the emails upon receipt with confirmation and variety options and orders are received hourly. We also get a lot of designers that come to our location to choose their flowers. If a customer has social media, they can catch up with us on Facebook, Instagram, Linked In which are very helpful. We like to stay connected to ensure our customers are serviced however they choose to communicate with us.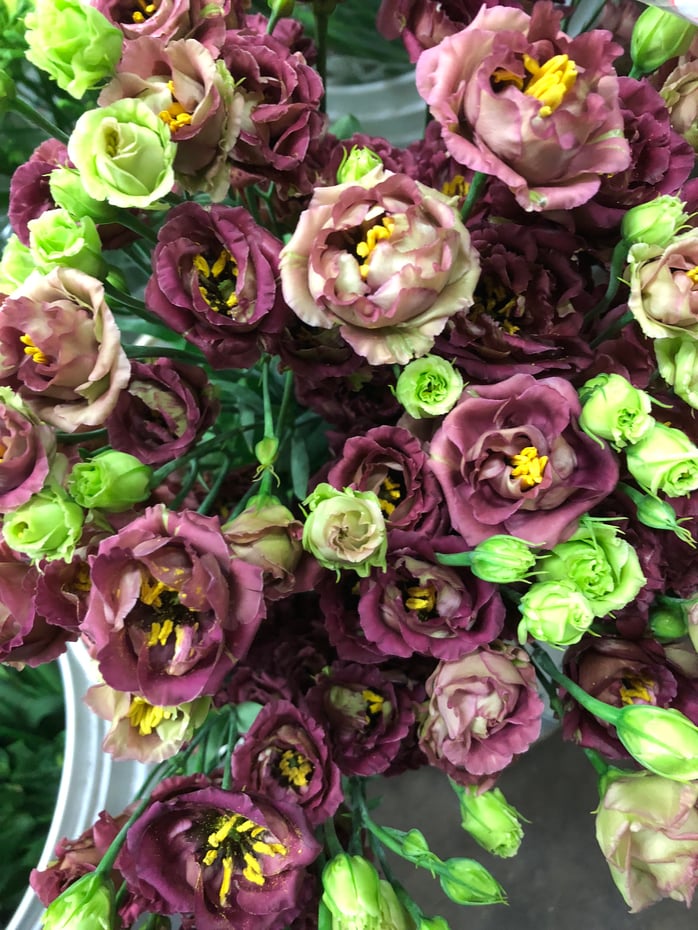 How far do you service?
As we said each day we deliver to San Diego, Temecula, Murrieta, & Los Angeles. Some other locations in Northern California we will deliver on Tuesdays and Fridays. Our shipping schedules will continue to develop to meet the need of our customers. We can ship daily to most of the United States too. Please reach out to us with your special requests if you are interested in trying our wonderful product for your next event.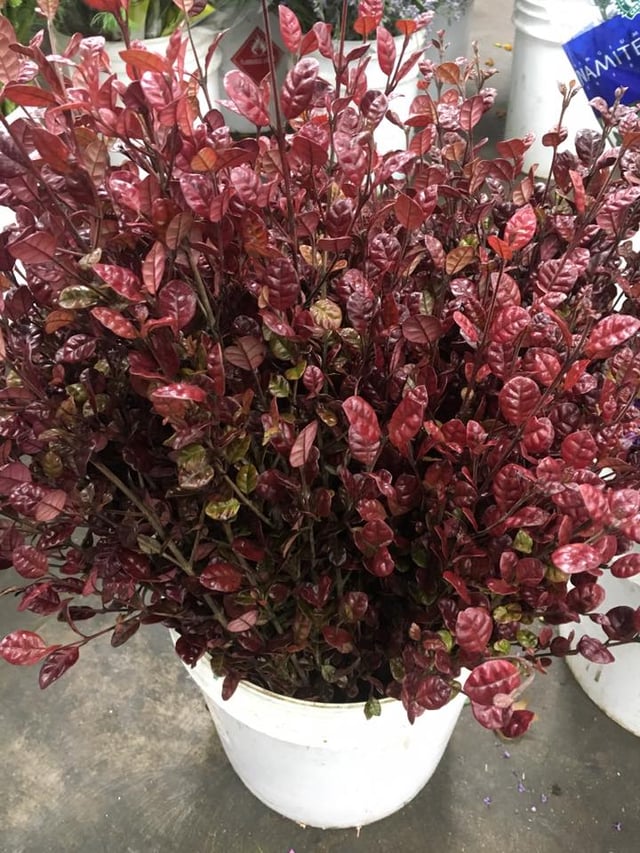 What do you do in an emergency?
When emergencies happen we do our best to figure out the best solution to the issue at hand. We can and will source product from any floral vendors, even a competitor, if it's the best scenario for our customer. Our customers always come first. If the florist requires an urgent delivery, we will go out of our way to make the client at ease and be an extension of their team. Sometimes other companies errors are a great way to show how and when we will step up to the plate. We will go out of our way to help make our customers successful.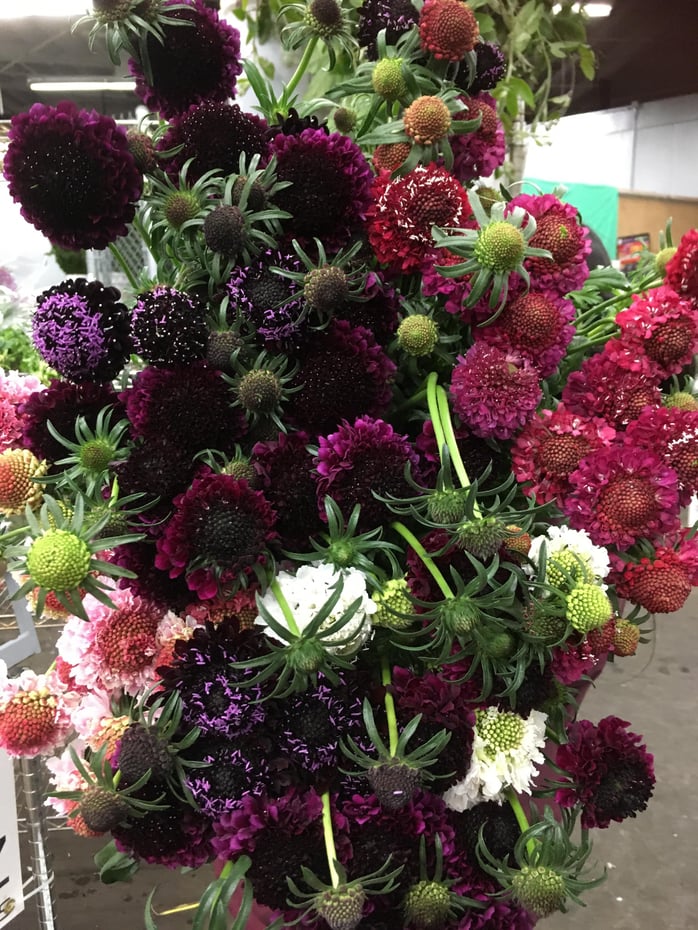 How do you get paid?
All florists pay for the flowers before the products are delivered or shipped. This helps us to ensure all flower requests are available at any given time of the year, and to better meet the demands of all of our customers.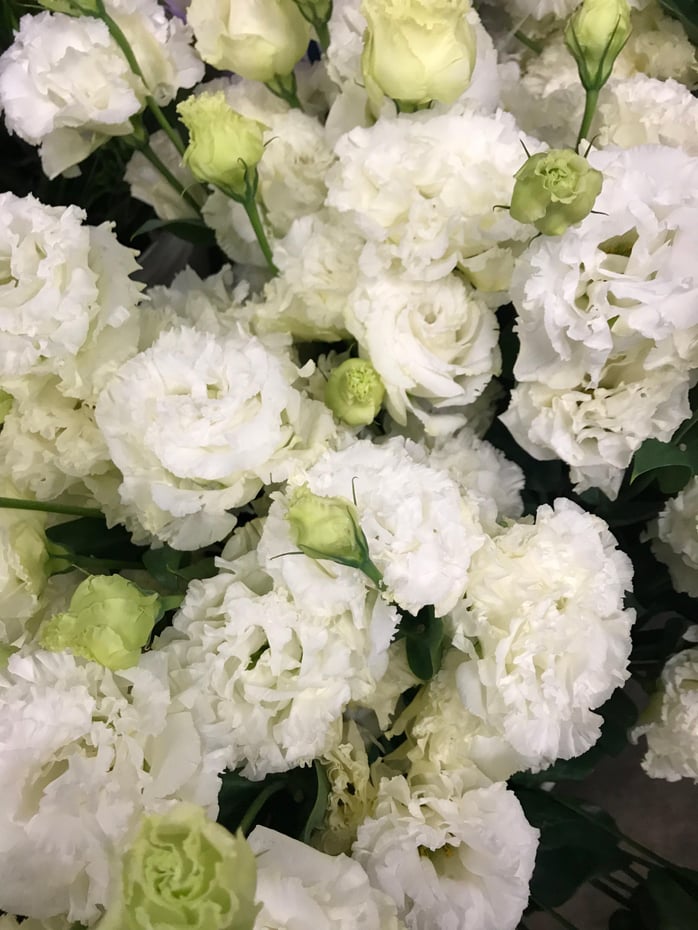 What do you like LEAST about florists?
There is one thing we that we have a difficult time in appreciating and that is how some designers/florist can be very last minute! Things happen and we understand that but the ideal is to have time to procure and produce the best to offer and when someone waits until that last minute it's difficult. So we consider it to be a natural part of the industry that we are all in, and last minute orders happen and we choose to make them successful too.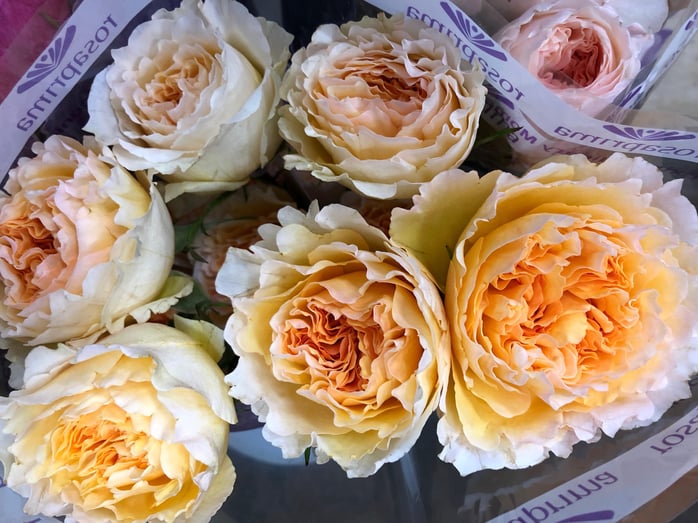 What do you like BEST about your florists?
When we get to see the designs created by our florists with the flowers that we source for them, it is an awesome experience. We appreciate our florists and designers who share their beautiful designs with us. It's always amazing and appreciated! It's inspiring to see the creative masters at work. We are often wow'd by their true artistic talents.
Do you offer any educational opportunities to enhance your florists' business?
We believe educational opportunities are really important and if we hear of any educational events we post them on Facebook and other social media. We also posts current and upcoming trends. We encourage our florists to take the best decisions in business to be more successful. Like trying out Details Flowers!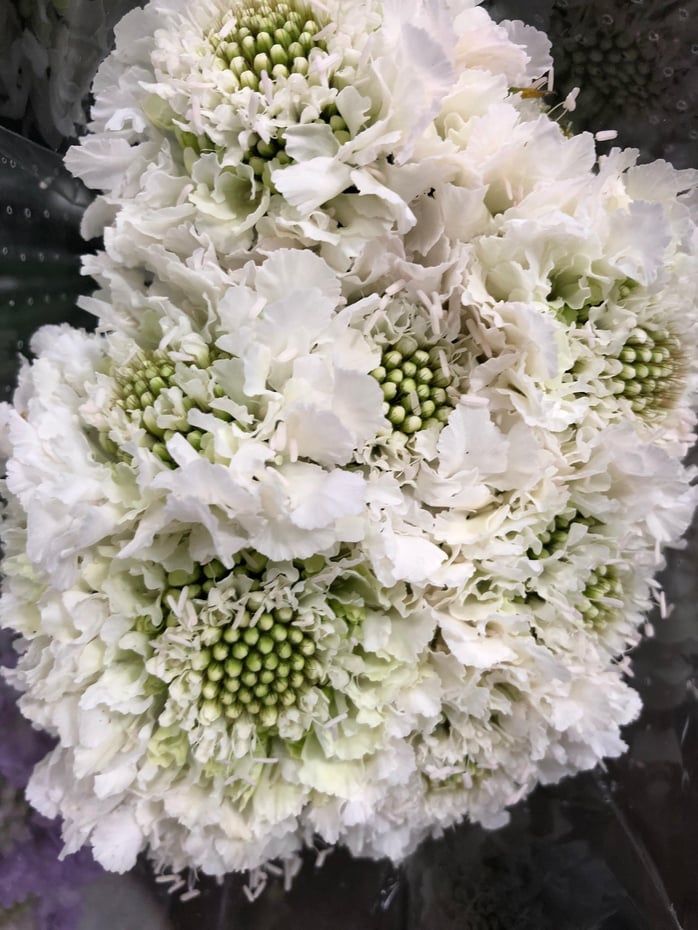 How are you hoping Details Flowers Software will help your customers?
We believe innovation is the key to success. One of our goals for the New Year is to provide more options to our florists for training and using progressive tools to make their businesses more streamlined and profitable. We think that by encouraging our florists to be progressive in their business, they will also be more successful. We believe Details Flowers Software is one of those innovative tools that we hope more florists will utilize, and thus find our wholesale flower company and what we can provide for them.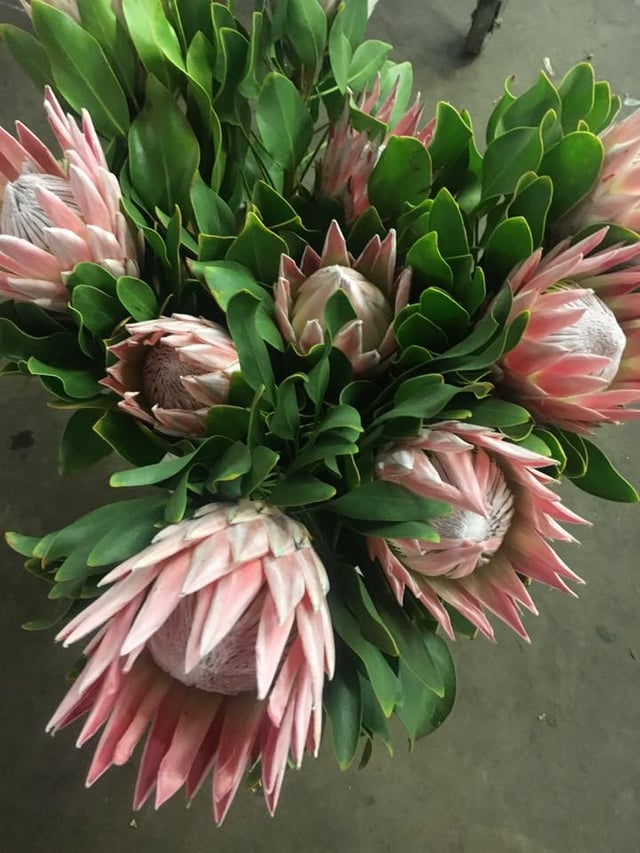 Do you have any tips for new florists getting started in the business?
For new florists in the business we suggest that they partner up with people already in the floral industry to get a feel for what it is and to determine if it is something that they would like. Apprenticeship and mentoring with a skilled designer is always a great way to begin in this industry. By associating with others in the business helps you to not be afraid to learn and allows for helping each other out! At Ramirez we are all about relationships with one another. It helps us all grow.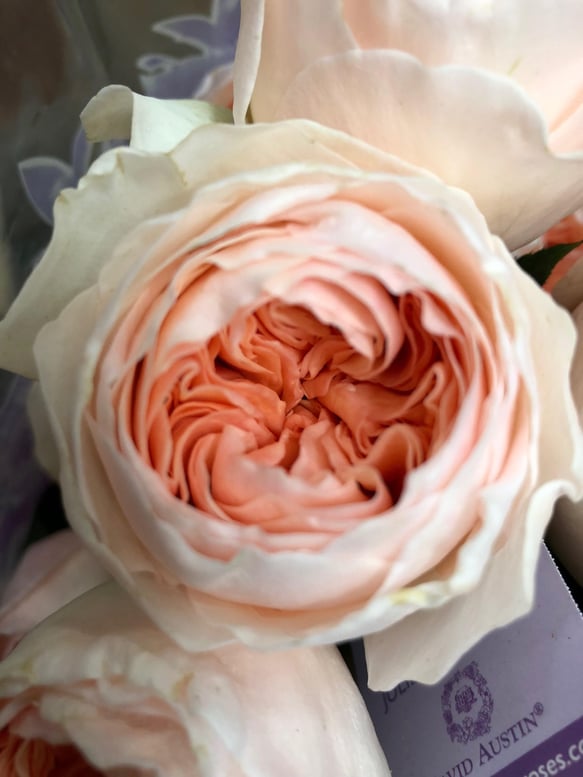 How do you deal with waste at the Wholesale Level?
At the wholesale level we try to limit it as much as possible, always but we always donate to charities when we find that we have excessive amounts.
Anything you would like to add?
Yes, we are currently working hard to have our website up and available; so as the saying goes "Excuse our dust"... But until it's online you can always visit us at @ramirez_wholesale!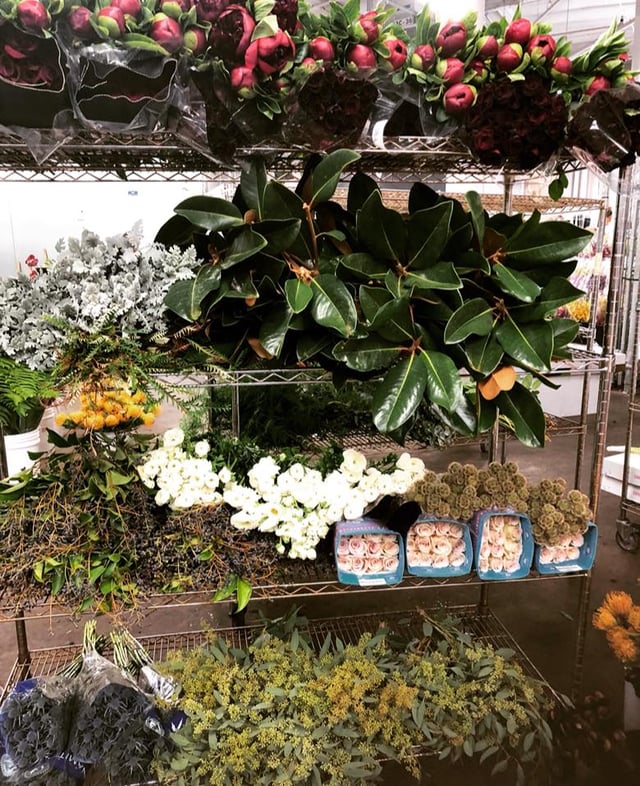 Do you attend any events?
We do!! Sun & Fun Workshop with Cal Flowers was great! Went to Vegas for the World Flowers Expo. It was amazing! All the different growers, wow, but to be honest, pretty much the same, we really didn't see many innovative products. We want to go and grow where we can benefit our customers better. Our services are being met and are leading the industry. We had a conference where the growers and wholesaler get together and discussed current issues like how is cannabis going to effect the industry? Along with things like how can we help to train our customers and also to take more responsibility to further service our customers.
We are in a different time and we have to meet the many challenges in our industry. We have to be more specialized and develop relationships with our customers to ensure success for them and us. We currently have 15 employees, drivers included and 4 sales reps.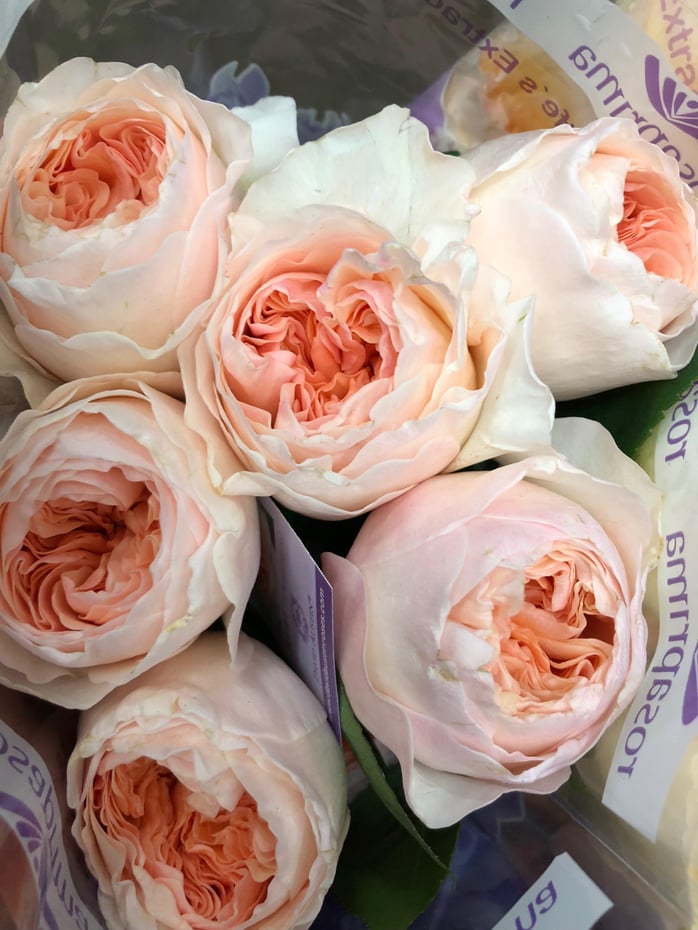 What percentage of your customers are event design florists?
We are seeing a change to the industry which seems to be leaning towards the Floral Event Designers. Florists from our experience are fading away, mind you some are doing very well. Some are offering products and moving more into garden style events and specialty type flowers to give them the extra edge to help them thrive. The designers who are not the "florist type" but more the event designers are entering into a market that is more high-end! Meaning they are buying more unique floral and creating a true experience.
We currently supply approximately 70% event designers, approximately 25% retail florists, and complete our list with 5% wholesale customers! We are thriving and looking forward to meeting the challenges of growth in 2018! Come join us at some of the upcoming events mentioned above for 2018, we'd love to meet you! Check us out!!
Be Original and Selective in 2018 - Try our New Proposal Templates!
Details Flowers Software
!