There's no place like Las Vegas - the bright lights, crisp air and highly energetic atmosphere are something everyone should experience at least once in their lifetime. The Wedding MBA event is the largest conference for wedding professionals in the world and we were so thrilled to be in attendance. Hosting it in a whirlwind environment like Las Vegas made for quite the trip. You surely won't have trouble sleeping on the flight back home. Interacting and partying (if that's your thing) with all the thousands of industry professionals in attendance is exhausting! The good kind of exhaustion, of course. 😉
Here's a quick recap of the three amazing days we spent at the convention: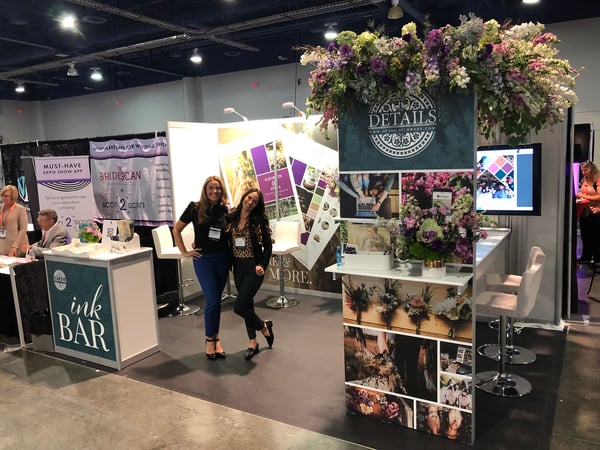 Not only was our booth decorated with stunning arrangements of delphinium, dusty miller, snapdragons, and ornamental kale, (BIG shoutout to Ball SB for supplying us with your amazing flowers!) but we also had an ink bar so attendees could ink themselves with metallic tattoos. What happens in Vegas, right?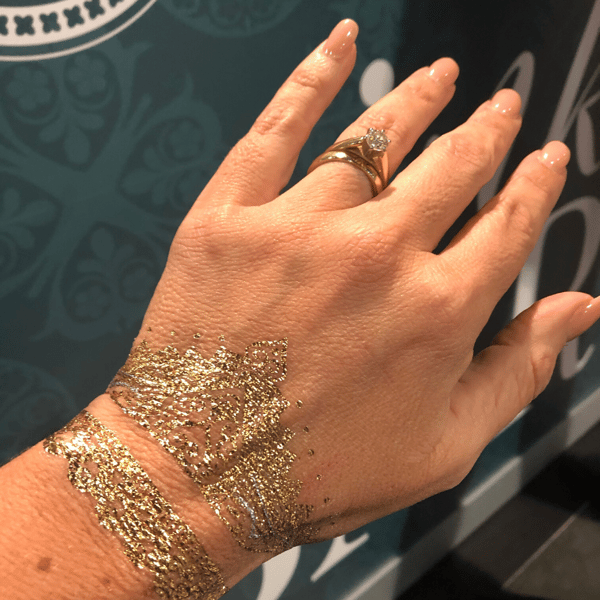 We also welcomed new members to the Details family and reunited with many who've been with us since the very beginning. Others who weren't familiar with our floral software stood in awe as they got a glimpse of some of Details' amazing capabilities. It was a great reminder of why we love what we do!
We hope you enjoy these photos we captured from the event, and we look forward to seeing you next year! Viva Las Vegas!