Let's talk event booth design: how many times have you set up a pop-up shop or vendor booth at a trade show? Here at Details, we do this often. This past weekend our founder & CEO, Corrine Heck was in Grand Rapids, Michigan for the Great Lakes Floral & Event Expo. Planning, designing and traveling is always a lot to handle. Here's how Corrine created a gorgeous space for Details Flowers Software using, Details Flowers Software 😉!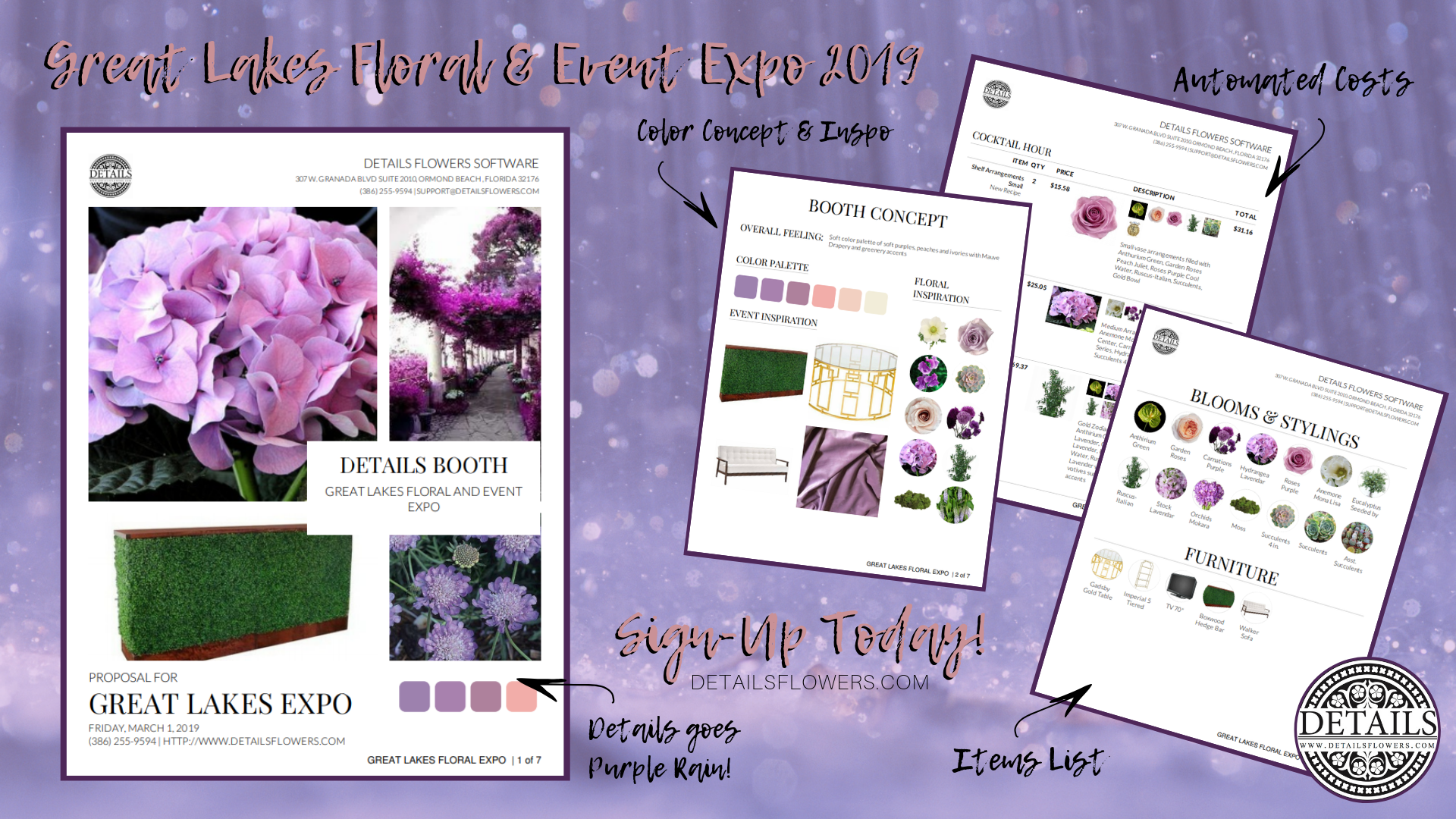 The event theme was Prince, Purple Rain, Corrine designed a subtle color palette of soft purples, peaches and ivories with mauve drapery and greenery accents. She started with selecting furniture items to rent and built the entire booth around her vision. As floral and event designers, our specialty is to create something from nothing! Here's a closer look at the proposal and concept for #GLFEE2019!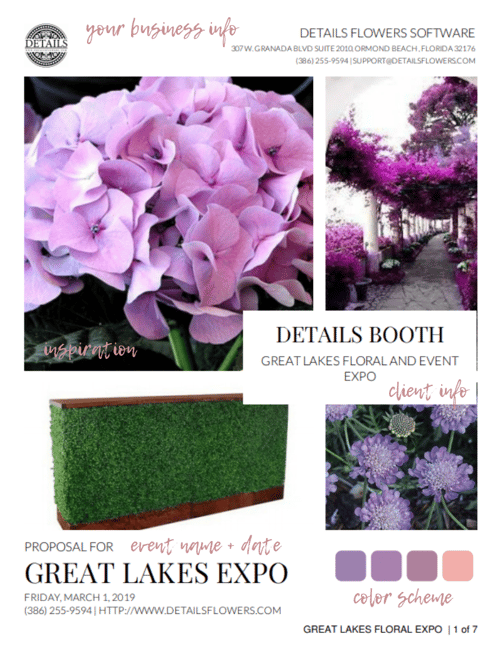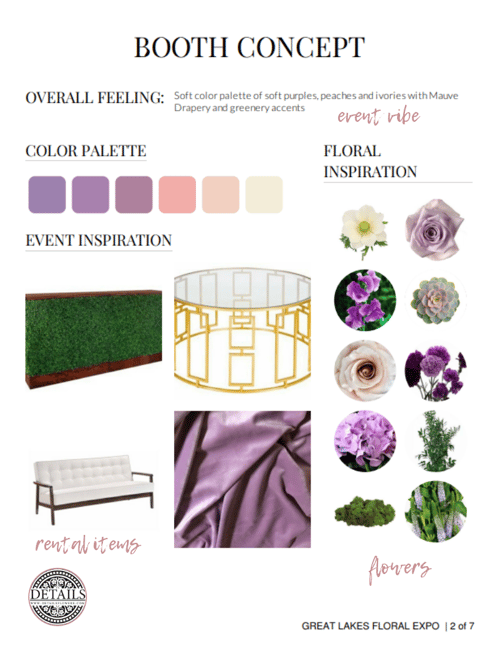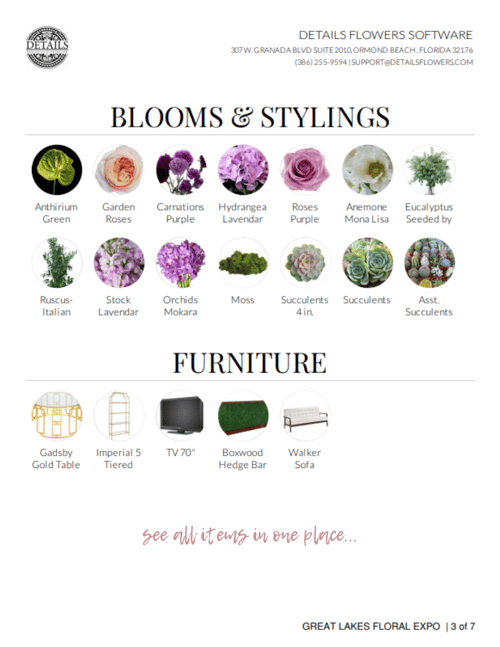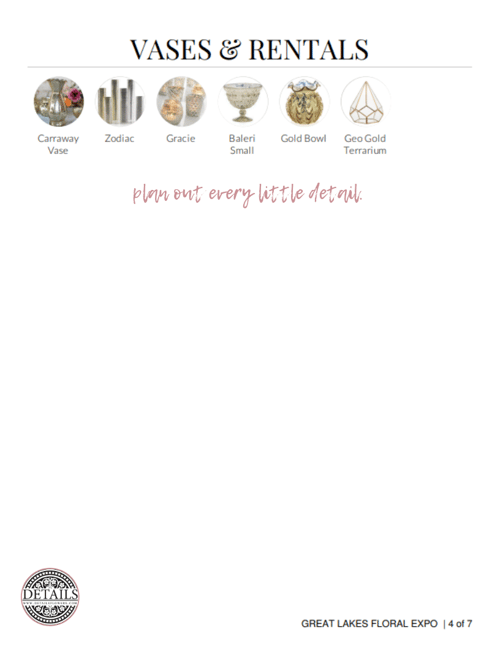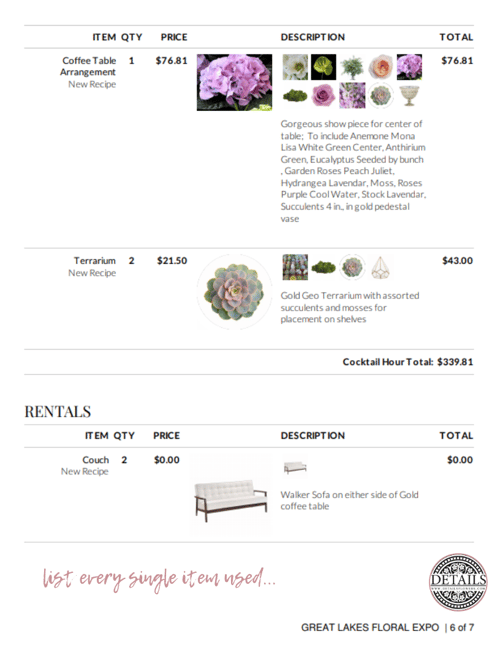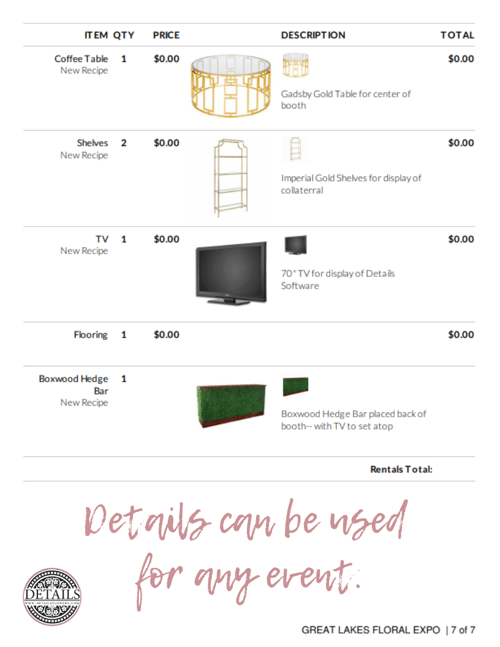 The FINISHED LOOK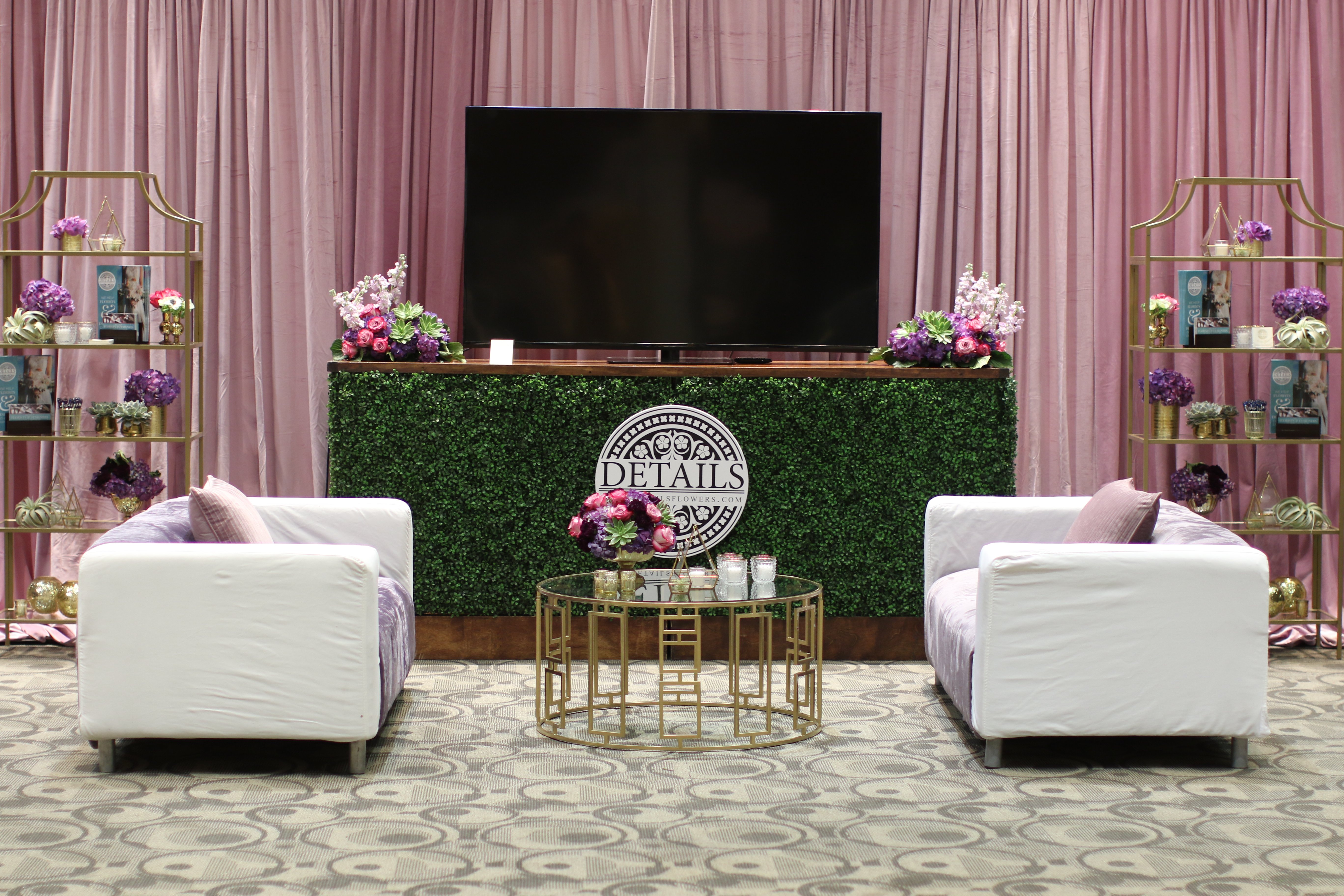 Photos & Flowers by William Santos of Monarch Garden & Floral Design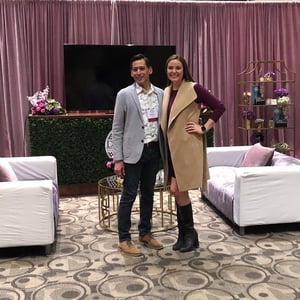 What do you think? Have you used Details to design a branded event for your business? We've learned after many years of trade shows and conventions that utilizing our software for every little detail keeps us organized and professional. No scrambling for anything! It's actually really refreshing leaving time to mix and mingle. Interested in learning more about Details? Visit Details Flowers online to start a free 7-day trial today! Details was designed with florists, designers and event planners in mind. Connecting creativity with savvy business practices to ensure a long-lasting and blooming career in the floral industry & beyond.