"Growth is never by mere chance; it is the result of forces working together." -James Cash
2020 may have just started, but we're loving it already! We've introduced Alexandra Farms' world-class garden roses to our brand new Collections feature, as well as industry giant Ball's innovative cut flowers. We've also released a new version of the Item Gallery with many new features to help our users organize their inventory and design easier. Up next is our new and beautiful partnership we just announced with Accent Decor!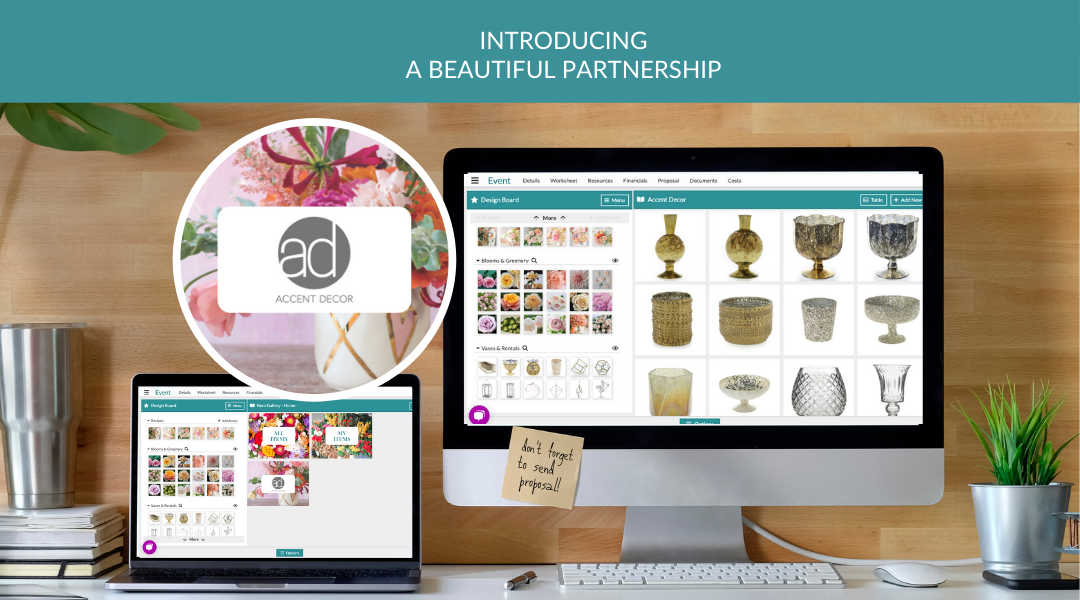 From vases to votives, Accent Decor has searched the globe for a variety of cutting-edge designs, and we are honored to be able to add their gorgeous library of products to our platform for Details Flowers Software users. This new partnership will allow users to plan and design their events as well as place their orders directly to Accent Decor through Details. As an added benefit, Accent Decor will be able to track orders that come through Details, helping to provide insight into popular design trends for the floral and event design industries. This new partnership between Details and Accent Decor will allow clients to save time and create the most beautiful events much easier, which is why we are beyond thrilled to announce this to the world.
Details Founder, Corrine Heck says, "As an event designer, for years I dreamed of a total solution that would bring together all of the integral pieces of my events in one space. With this new partnership, that dream is now a reality. We are excited to help our current and future customers save time and produce beautiful events with greater ease by having direct access to Accent Decor's featured line of products. The availability of these products on the Details platform puts new inspiration right at the fingertips of our clients. Incorporating top-of-the-line floral products directly into event designs is now easier than ever; it's pure magic for a floral designer!"
With this new and blooming partnership, design and technology merge allowing Details users to keep track of their Accent Decor inventory all in one place!
"We are thrilled to partner with Details, a company we consider as a leader in the floral-tech space," says Sarah Bagle, Accent Decor's Creative Director, "Partnering with like-minded companies, whose mission and values are aligned with ours is mission-critical. Their streamlined solution allows business owners to manage their day-to-day with ease. With the infusion of our products, we aim to inspire both their customers and new professionals alike."
Who is Accent Decor?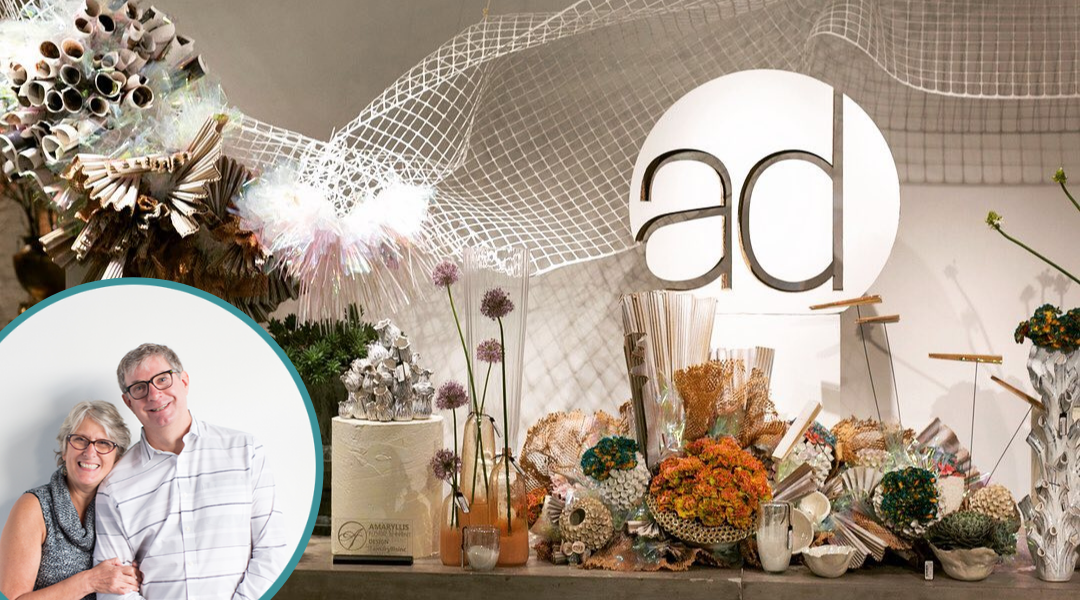 Their vision, which we absolutely love, is "Making a positive difference in the world through artistry and creative innovation." Their mission is "To deliver thoughtfully designed, attainable products and inspirational experiences with dignity and kindness." I think we DID just become best friends!
Accent Decor has deep roots in the floral industry. Frank Hofland (pictured above), the Founder of Accent Decor's family emigrated from Holland, the floral capital of the world. Growing up surrounded by chrysanthemums and freesia, Frank's childhood solidified his belief in the importance of creating beauty and sharing it. In 1997, Frank, his wife Margaret (also pictured above) and their three daughters took that idea and started Accent Decor, Inc. in Atlanta, GA. The Hofland family continues to explore the world each season to build a new collection on the leading edge of today's trends.
How Do I Start Designing with Accent Decor?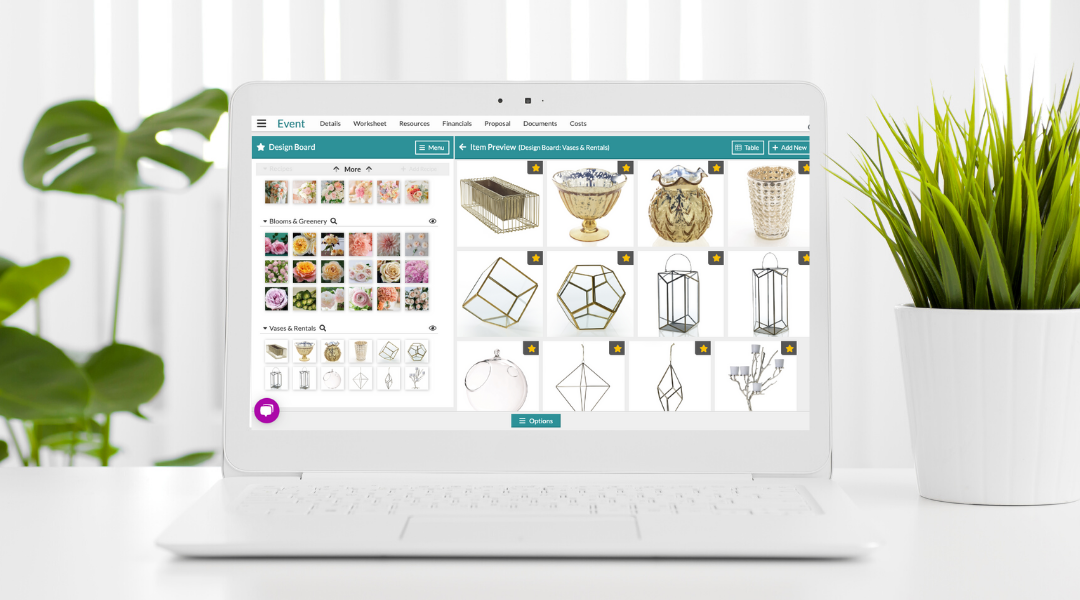 Head to the new and improved Item Gallery (Resources → New - Item Gallery) and you'll see Accent Decor's collection show up alongside our other partners. Click on Accent Decor's Collection to see all of their products unfold before you! Here's where the magic happens, start starring your favorite products for your event to your Design Board and they'll start populating under "Vases & Rentals" on the bottom left-hand side.
Here are just a few of Accent Decor's popular vessels that are now available to choose from and order on Details: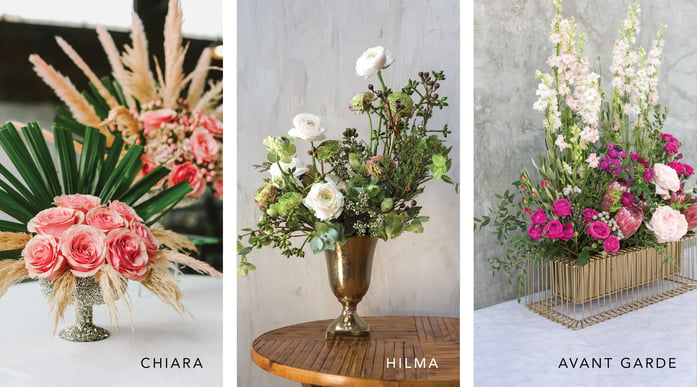 Ready to start making your designs even more beautiful with Accent Decor? Simply log into your account, head to the new Item Gallery and start favoriting any time!
Check out our Support Article on the new Item Gallery for more information and to start designing today!
If you're ready to get started, activate your 7-Day Free Trial today!