We are pleased to introduce another fine supplier to our Collections - Alaska Peony Cooperative! Alaska Peony Cooperative brings with them farm-fresh, premium peonies all the way from Alaskan farmers. Florists can now design events using Alaska Peony Cooperative varieties, and will be able to send them orders directly, which will be coming very soon!
Introducing a New Partnership from the Last Frontier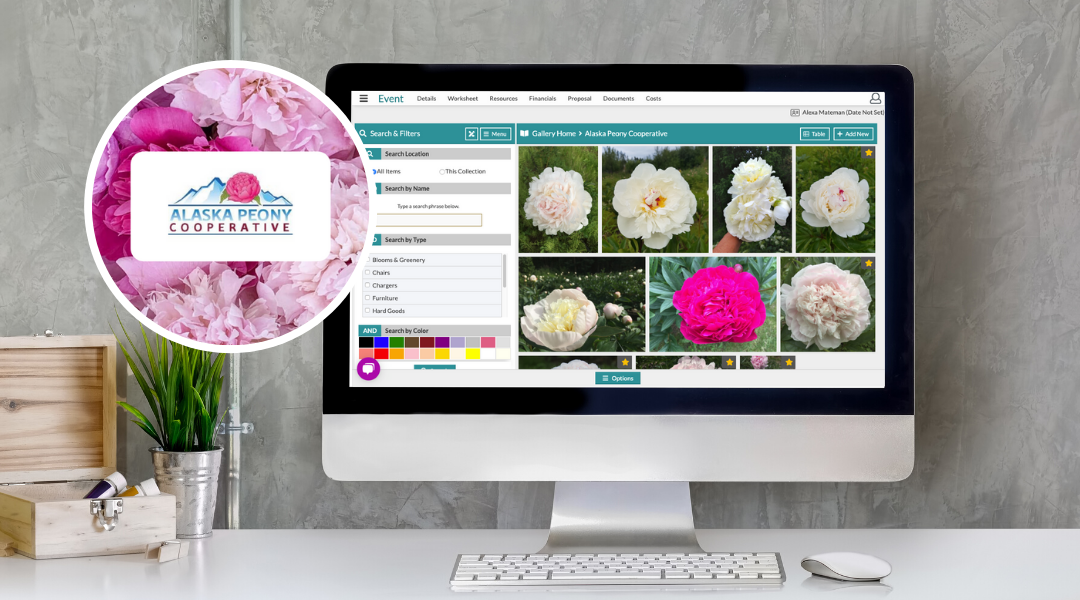 "We are so happy to announce a new partnership with one of the most exquisite premium peony suppliers. At Details, we are proud to offer the most beautiful, high-quality blooms for our clients to choose from for their events, which is why we are thrilled to be joined by Alaska Peony Cooperative. Introducing their world-class peony varieties exclusively to our clients builds upon our vision to help connect our clients directly to the industry's first-rate suppliers while designing with ease, right through the Details Flowers Software platform." says Corrine Heck, Founder & CEO of Details Flowers Software.
This new partnership with Alaska Peony Cooperative will give Details users the option to populate event designs with exceptional and exclusive content all the way from the last frontier, giving florists and event designers the competitive edge they need to be able to close more contracts, more often. We are also excited about having the ability to be able to track and send data over to Alaska Peony Cooperative, helping them to better predict the needs of florists and event designers when planning ahead!
Alaska Peony Cooperative's Story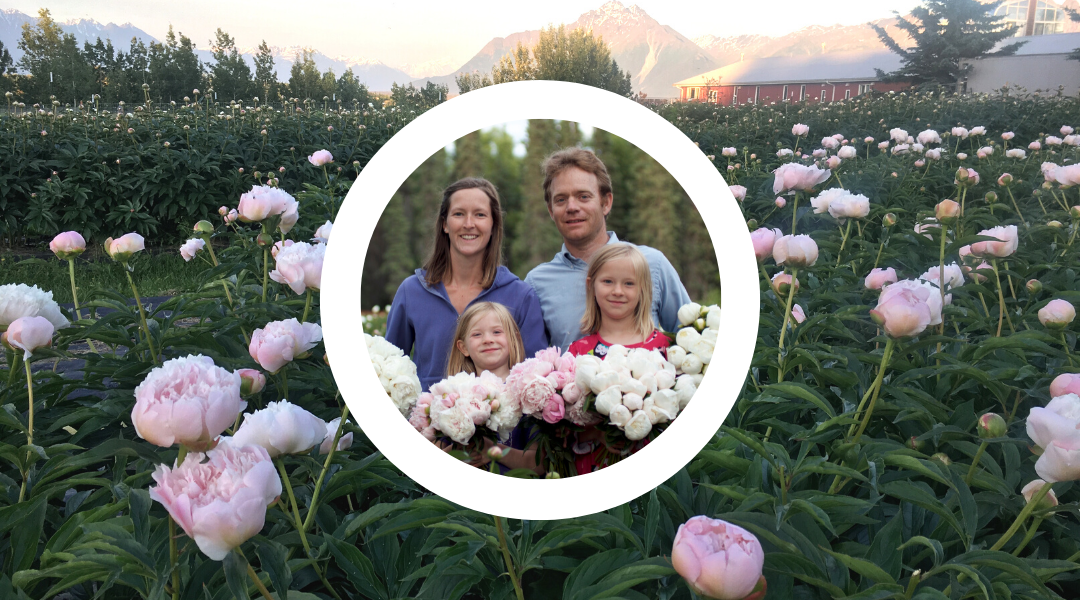 In 2001, research into peonies as a specialty cut flower in Alaska began and interest quickly spread throughout the state. Several adventurous individuals and families ventured out to explore becoming commercial flower farmers in this unique climate. Now there are over 40 commercial peony farms spread out across Alaska, working together to bring you exquisite flowers.
Which brings us to The Alaska Peony Cooperative! This cooperative was established in 2015 as a way to bring together farmers and represent them as a unified voice in the specialty cut flower market.
"Our principles of responsibility, stewardship, and cooperation allow us to achieve more collectively than as individual farms. It is our pleasure to present premium Alaskan-Grown Peonies on behalf of our farmers, and we get to take great pride in helping them succeed at growing the very best just for you."
When you purchase peonies through Alaska Peony Cooperative, you will be making a direct impact on the success of Alaska family farms.


All About Peonies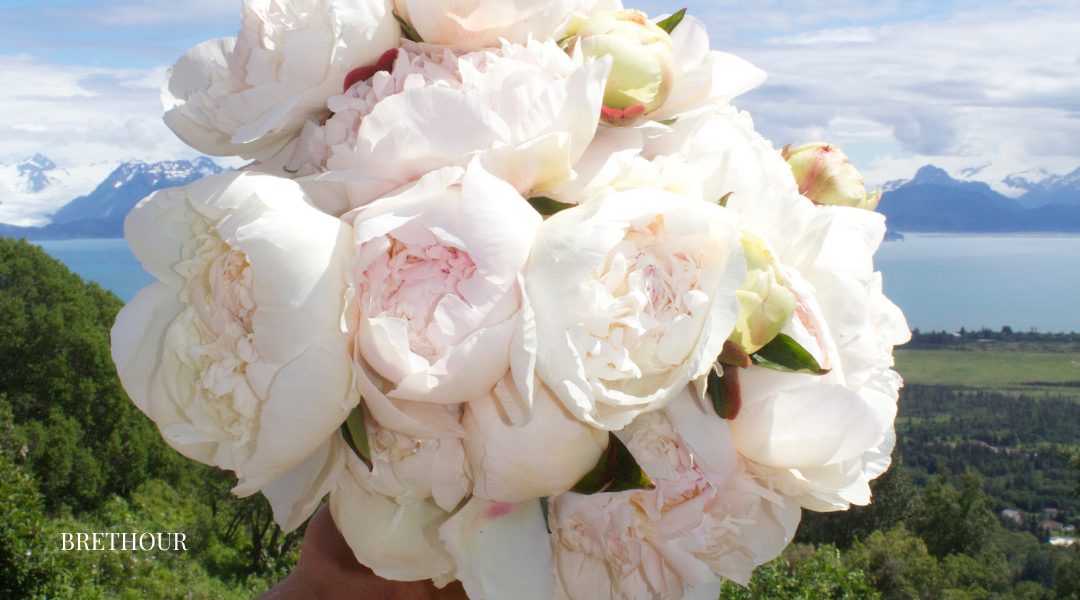 From ancient times when they were used for medicinal purposes to when explorer Marco Polo first saw them and described them as "roses as big as cabbages," the beauty of peonies have made an impression on many throughout the years. Here are just a few facts about this gorgeous and classic flower:
The peony is the traditional floral symbol of China and the state flower of Indiana.
They come in every color except blue!
Peonies are regarded as an omen of good fortune and happy marriage (so make sure to add them to your wedding designs. 😉)
They can grow to be 3 feet tall - depending on the variety.
When properly cared for, the peony can live to be 100 years old.


Alaska Peony Cooperative created a lovely PDF guide, "Passionate for Peonies" that describes 24 different varieties of peonies! You can view it here.
Here are just a few of Alaska Peony Cooperative's top varieties available to order on Details: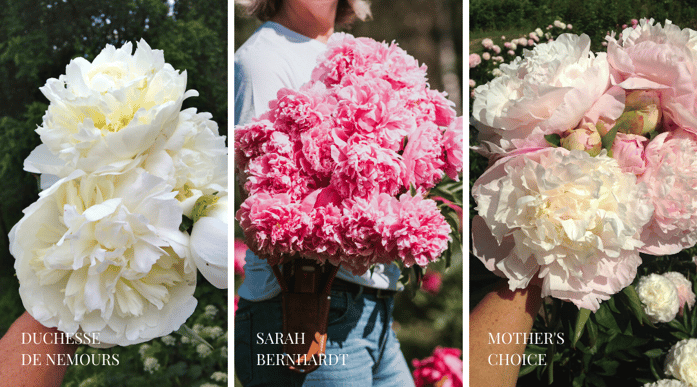 Adding Alaska Peony Cooperative Varieties to Your Designs
Alaska Peony Cooperative's gorgeous peony varieties can be found right next to our other incredible partners in our new Item Gallery! Just click on Alaska Peony Cooperative's button and choose from any of their varieties to star and populate your Design Board with.
Bask in the beauty of peonies - check out these stunning photos featuring designs made entirely from Alaska Peony Cooperative varieties!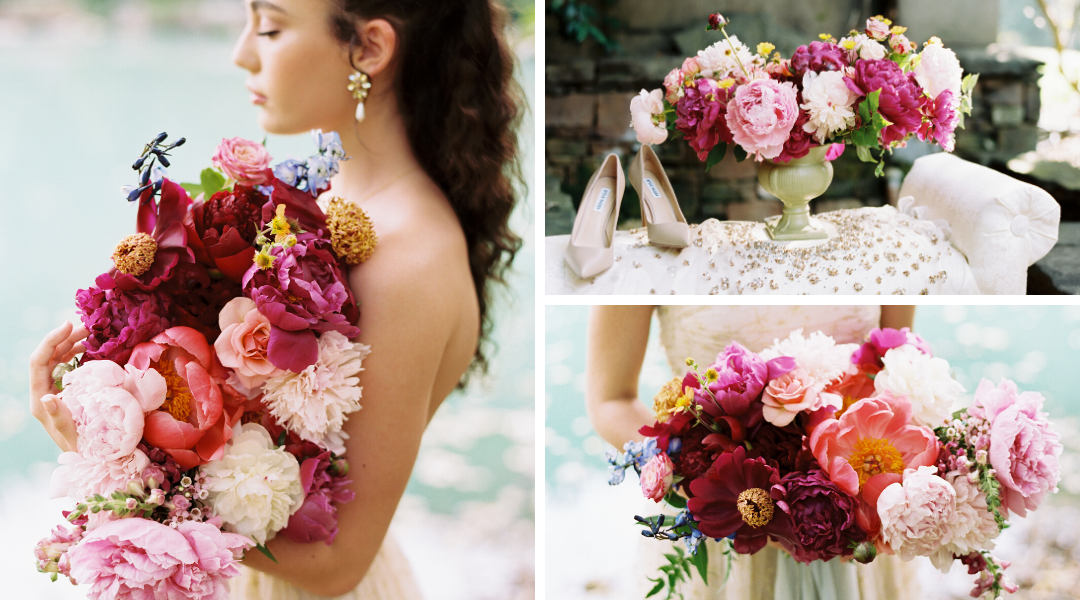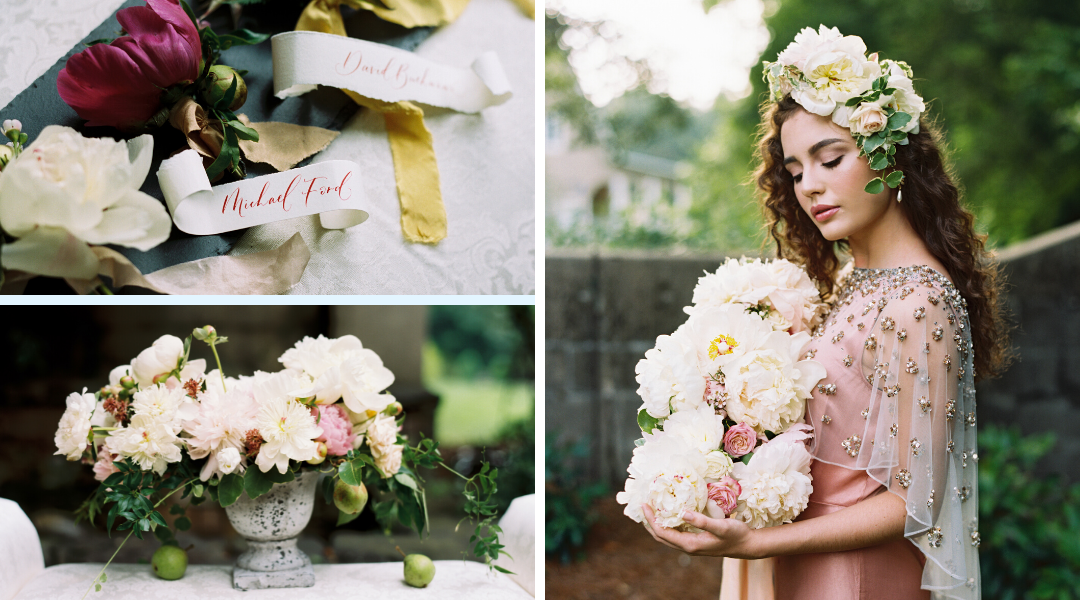 Photo Credits:
Photographer @abigaillewisphoto
Florist @emilykayedesigns
Peonies @alaskapeonycooperative
Venue @walnut_hill_farm
Makeup @luminousbeautyboutique
Hair @geniachurch
Modeling @_Noellegrace @saltmodel
Chair @thecopperquail
Calligraphy @lauralinescalligraphy
Silk Ribbon @tinted.studio
Check out our Support Article on the new Item Gallery for more information and to start designing today!
If you're ready to get started, activate your 7-Day Free Trial today!