You are standing at YOUR very first event! You have worked for Disney for 10 years creating flower designs. You have been mentored and encouraged, you have talent! You have begun your own floral business. You are THE designer for the 2001 Orlando Broadway Season "Across America"! Remember this is your FIRST event on your own! You have planned on utilizing huge Tropical Queen Palms along with a myriad of delightful floral designs. Everything is ready, the Palms are placed, set up is complete, the venue looks gorgeous. Everyone is excited and ready to begin...This day is Tuesday, September 11, 2001. The event never happened and certainly we will never forget!
But that's not the end of the story...
Lowe and Behold
Randy Lowe, Owner and Botanical Engineer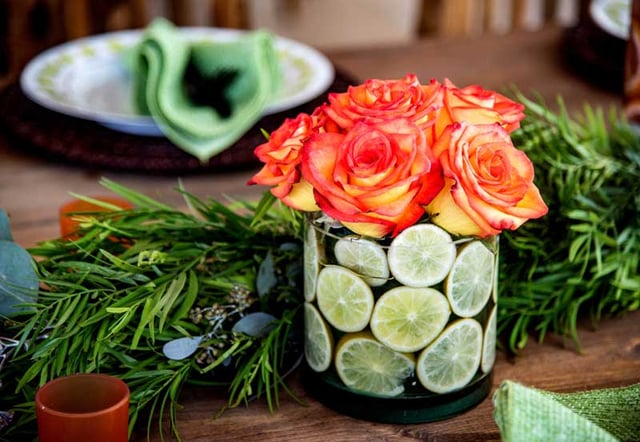 What is your business name and how did you come up with it?
Remarkable, talented, humble, kind, thought filled and compassionate! Just a few adjectives to describe Mr. Randy Lowe! When it came to naming his company one would not want to be "corny" but really now ... Lowe and Behold! How could you not want to have that be your name - especially when you add the tag line ...Above and Beyond!! When he tried that name on a few people he found great feedback, a few chuckles and a perfect name for his business of flowers.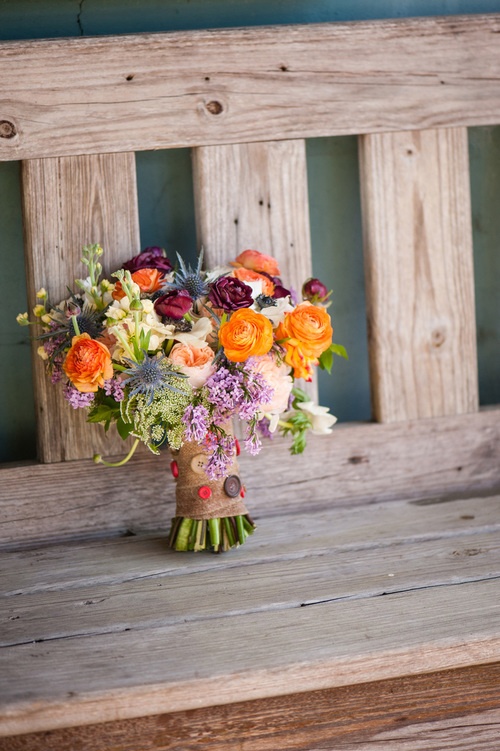 What do you love most about your city and events that you create?
Whatever your dream wedding is - the Orlando Market offers incredible wedding opportunities with popular destination wedding locations, luxurious weddings, world class venues and hotels with world class service. When I began with Disney in 1991 working and learning at their floral shoppe, I loved it and found that I had a true passion for it. Design is the objective and beauty is in the eye of the beholder. I think we all need a little push from those who love us. Lollie Cruz encouraged me, she called me artistic. So I heeded her encouragement and advice and started on my own.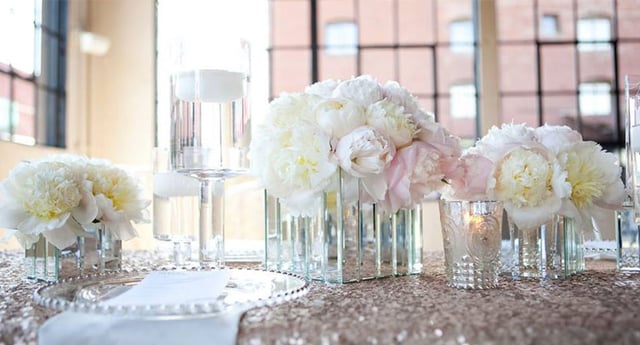 What do you love best about the wedding floral industry?
The people and delivery of our flowers, especially the delivery of the bouquet for the bride on her wedding day, my favorite part! It's such an exciting and emotional time when it all begins to come together the person, the dress and the flowers and THE day! We do retail floral design also and really ... delivering the flowers makes my day. Everyone turns and stops and says, "Hey, are those flowers for me?"... I always wish they were for that person. People love flowers and I love people, the people I work with, the people I work for! We are so blessed to have an incredible staff who do so much! I love them and all that encompasses this business.
What do you dislike about the floral industry?
It is incredibly difficult to secure product! We are dependent on farms about the world to procure! The product is God grown and whatever is occurring no one can control. Thankfully we have wonderful suppliers. It is somewhat the stressful part of the business and we have a zero tolerance for error. This particular point is conveyed to our staff...we don't have another chance, we are on time, fresh product and it looks great. If not, strike it and do it again.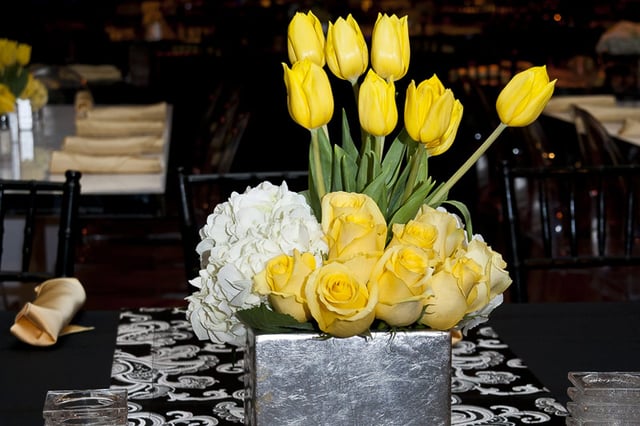 What are your biggest daily challenges?
Running the business! The actual business administration - everything that happens everyday, accounting, payroll, H/R, managing cash flow, expectations of the bottom line. The talented floral staff of fourteen people depend on me every day. Not that I don't like it - it's just stressful!!
What is your favorite design story and why?
Every production and design of our bridal bouquets. Even though you are provided images of the "perfect" bouquet for bride, no picture shows exactly the whole vision. When we nail that vision it's perfect each time - if not - we grab it and do again. My favorite design is the hug when the bouquet is received by the bride. That says it all!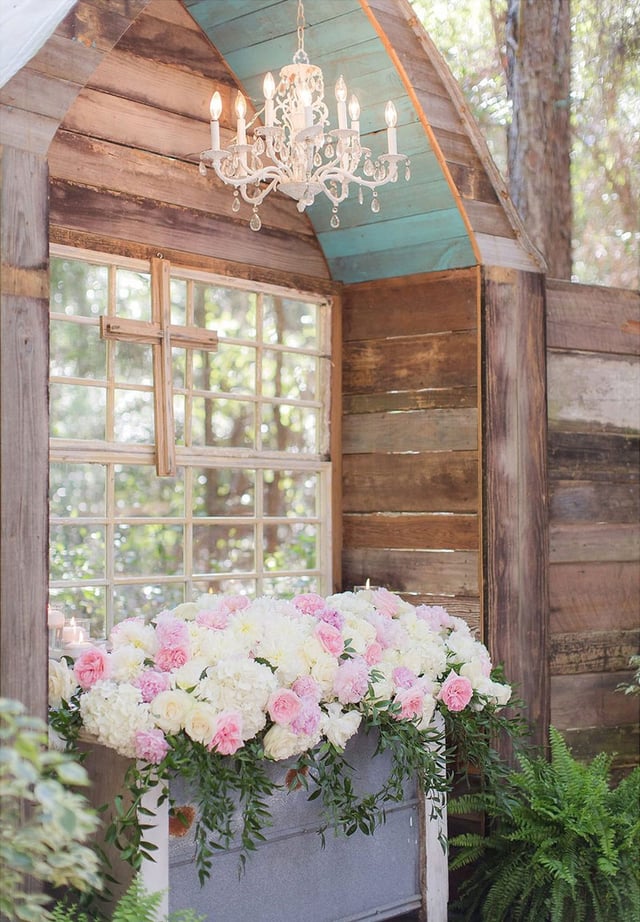 What is your biggest success when it come to weddings?
Truly, it has to do with our team, the event designers, their talent and the empathy they bring to our clients. We always remember that it's our clients' dream and not ours! That helps to keep the focus on the right place. Weddings use to happen only at the church or the chapel. Weddings are now huge and everywhere. They are a life event, it's humbling to have the opportunity to take on the challenges and make it happen. It has to do with the team I surround myself with - as a team "make it all happen". Charles Henning, a general manager at Disney always made this statement, "We will be better today than we were yesterday!" Use that for your goal in life, nothing better!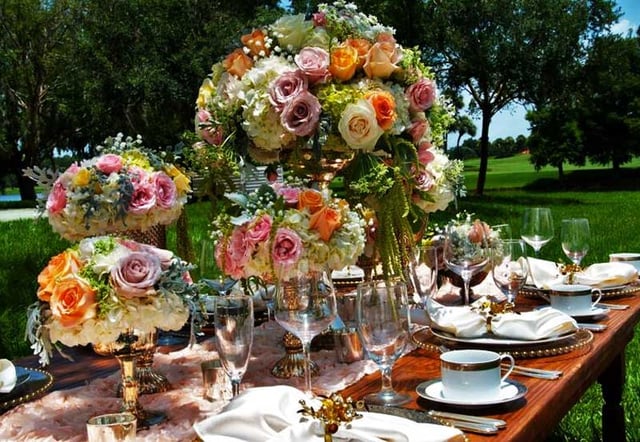 What tips do you have to share with other wedding floral designers?
Do what you are passionate about! This business of flowers is about design but remember it's also about relationships! Respect the industry we are in by being serious about what you do, but don't forget to be creative and be (and have) fun!
Remember that usually your clients are very much tactile not so much visual. They may have a picture but what you see and what they see could be two different things! There is always something more to learn and if you are just starting out don't be fearful of contacting someone who can listen, advise and encourage you! The inspiration behind that is we all need a little push from behind and it's great when it's an encouraging push! Don't be afraid to ask for it!
I also wanted to say something about brides. I have to say, although they have had a lot of bad press with the show called Bridezilla! I have yet to meet a "bridezilla" - the brides that I have dealt with for these many years have all been thankful, appreciative and happy brides. I think that if you manage a client with respect, care, empathy, no "bridezilla" is created. Remember we choose our clients and our clients choose us.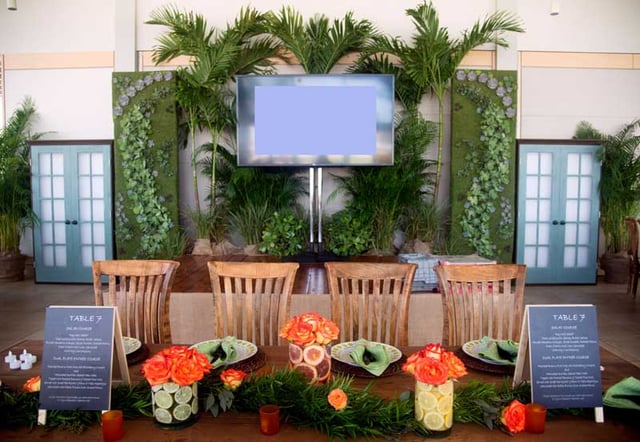 What is your biggest business motivator?
I think success! Not so much the financial success although important but it's not my biggest motivator. I want to be able to feel good about what I do! You know you can leave a legacy...a personal relationship! I come upon people whom we have done flowers for at sometime, and they remember how we made them feel, the flowers beautiful, the mood excited, the memory priceless! They thank me and have smiles and they say how much they enjoyed our work! It's wonderful when we do events for corporations, the same person will call each year and say, "I'm so excited, it's THAT time of year again!" meaning how wonderful and exciting we get to work together again! The legacy of relationships! I'm at the point in my career that we had six events on Sunday, so I went to church and then went to 4 of the 6 events. I walk in and see what our company has done. It all happens all around me! Like I mentioned we have an incredible team!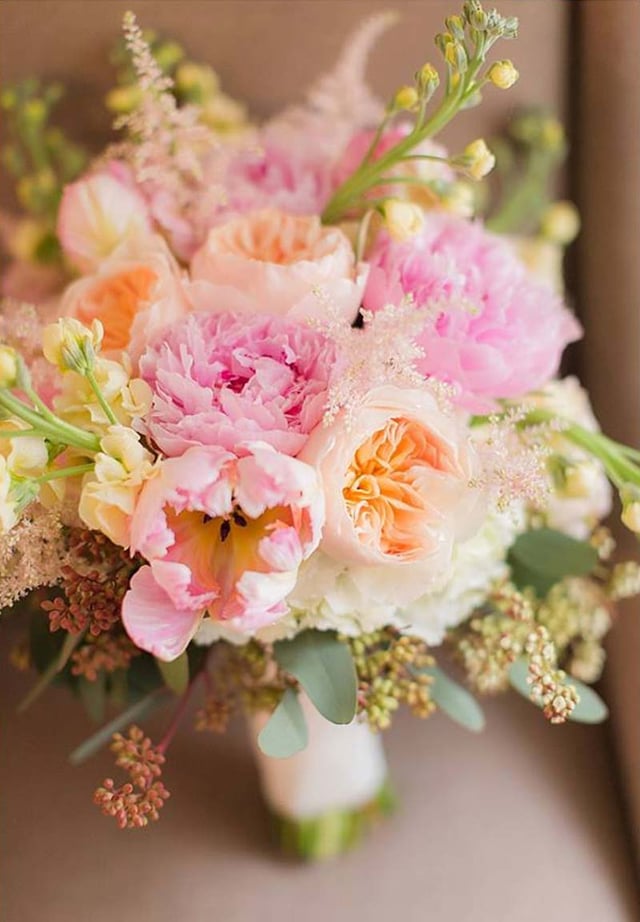 I love the fact that when you are selling things there is no guesswork involved. It makes design more of an exact science and production. It tells you exactly what you need to do. It's pretty, it's functional! It has helped us in so many ways! It helps us do it all!
Where do you see your business in 10 years?
I still see myself running a successful company! This is me! I have arrived...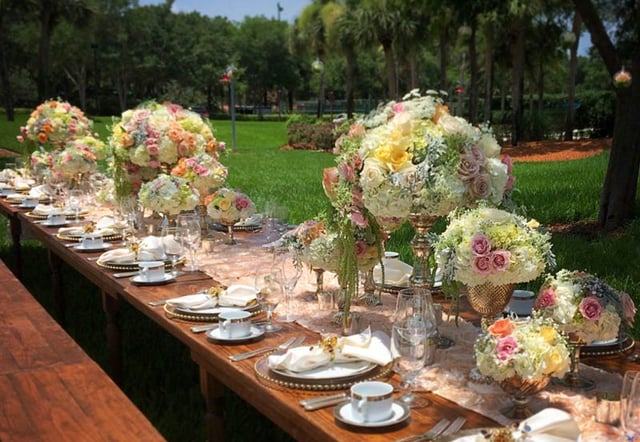 ...and this is just the beginning!
See more about Lowe and Behold Floral Design
Ready to learn some amazing tips! Join us at Details University! Today!