Once upon a time, a tiny flower with a lot of va-va-voom was the star. Welcome to the 1980's, where Baby's Breath stole the show. It was on the ground, in the air, and why not wrapped up in your hair?

Ok, ok, enough with the cheesy rhymes. We love baby's breath and how it can add a gorgeous ethereal feeling to your floral designs. Some brides love it so much, their whole wedding is covered in it. At Details Flowers, we say to each their own, now & back then. In the 1980's, the petite, white buds reigned supreme! See how they are still champions, from simple to grand, below.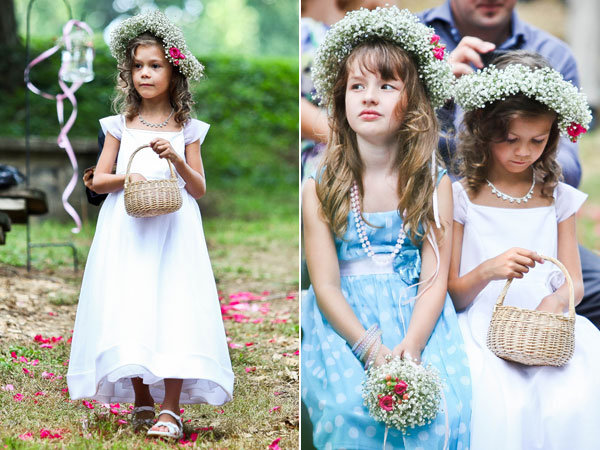 Photo Credit: Dina Chmut Photography
Last week we did a post about flower crowns, and sadly we excluded ones designed with Baby's Breath! These beauties deserve a top spot in this post due to their simple elegance.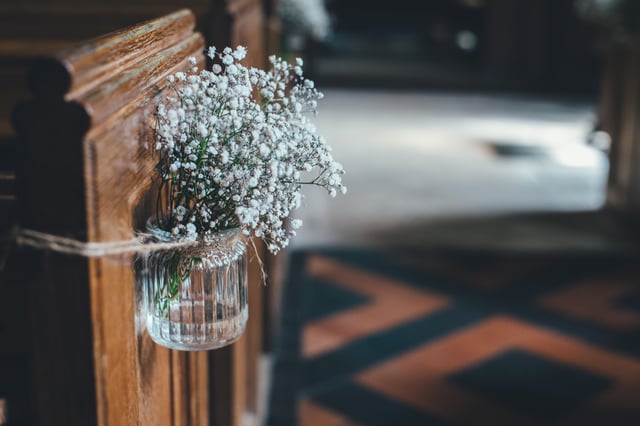 Rose petal aisle, you're impressive, no doubt about it, but there is something about this uncomplicated aisle decor that breathes fresh romance into the air. Sometimes modesty is the best policy.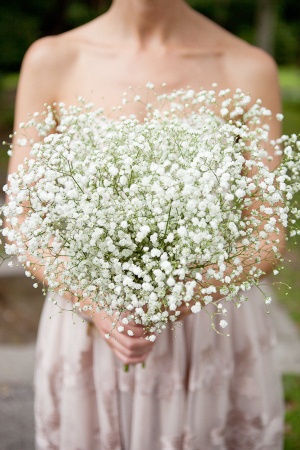 Photo: 1313 Photography
Go big or go home, right? We feel like we could hop on top of this Baby's Breath bouquet and float among the clouds! Big, fluffy, and full of grace, this bouquet is what dreams are made of!

Photo: Melissa Schollaert Photography
A very modern twist on a baby's breath accessory. This look might not be for every bride, but it sure makes a bold statement!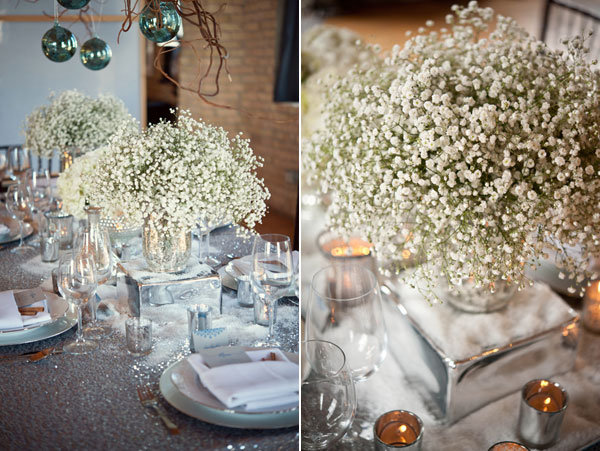 Photo Credit: Emily Steffen Photography/Created by Simple Fabulous Events and Design/Flowers by Sadies Floral/Linens by Linen Effects

Like powdery puffs of snow, these centerpieces adorn the table with delight! Their fluffy appearance adds a magical touch to every event.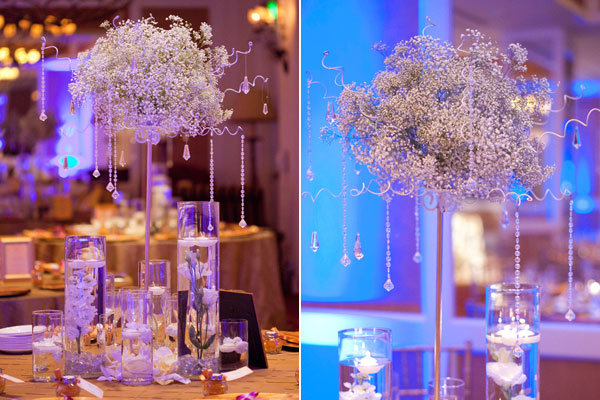 Photo Credit: Christina Diane Weddings/Created by Anais Events
What do you think? Would you use all baby's breath at a wedding? We would love to hear your thoughts on this once-upon-a-time filler flower!
Always Blooming,
--The Details Flowers Team