It's Easter weekend, so let's talk about some lesser-known features in the Details platform. Our whole system is designed to help you earn more and save time, with every feature built to address the specific needs of floral and event designers, including some hidden gems. So, let's hop to it and take look at some of the Details Easter Eggs scattered around the platform!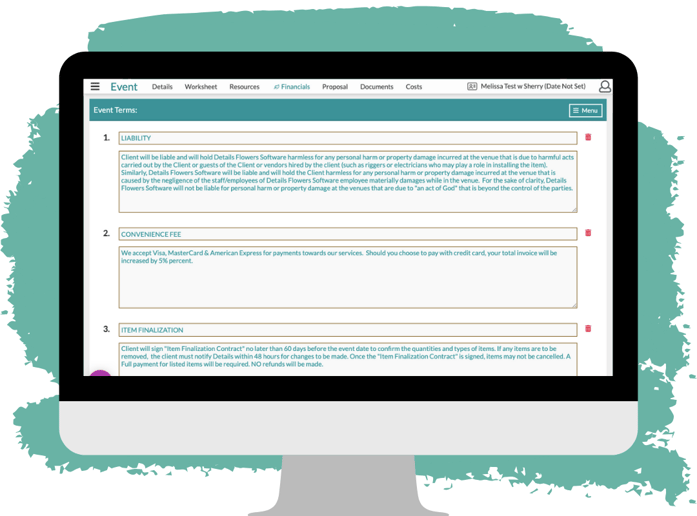 🐣 Event Terms – This is a great feature to help you manage the terms on an event-by-event basis, and it is the newest addition to the Details Flowers platform! Found under the 'Financials' tab within in any event is the 'Event Terms' page where you can add, remove, edit, or re-order terms for any event on an individual basis. Each time you load the page it will start with your default terms, and then you can make any necessary changes. The real Easter Egg here though is the ability to create contract templates! Simply set up the terms, save them as a template, and then load into any of your events in just a few clicks!
Check out this Support Center article for more info: Managing Contract Terms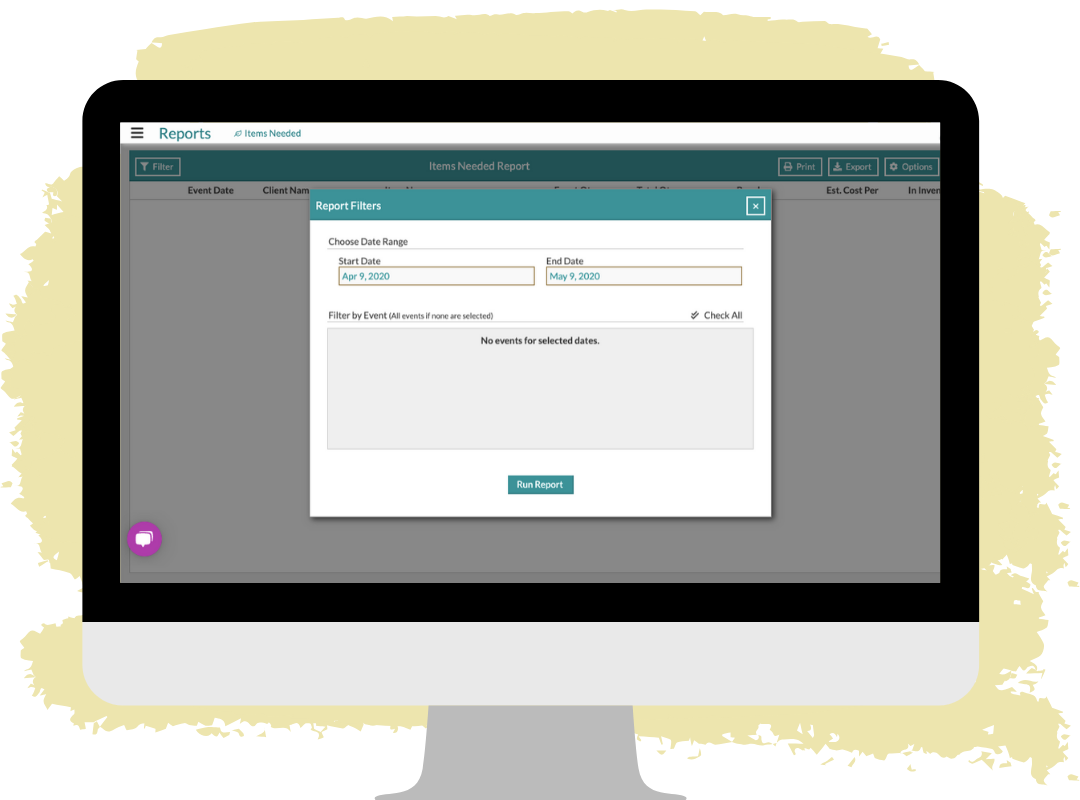 🐣 Items Needed – Have multiple events in the same week, or even the same day? Use the Items Needed report to combine your orders together for any grouping of events! Simply select the date range you want to view, check off the events you want combined together, and then see a complete list of everything combined together, bunch counts and all!
Check out this Support Center article for more info: Using the Items Needed report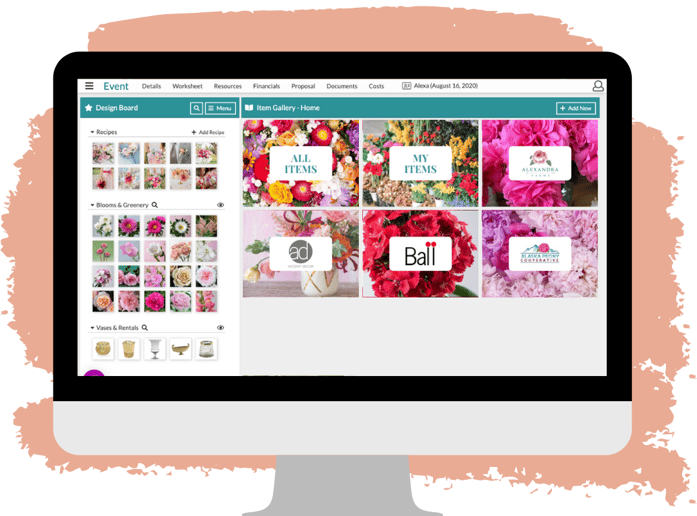 🐣 Collections - Check out the new Collections feature in Details to set up fully customized organization of your Item Gallery! You can create a Collection of any of your items to put like items together, create packages for quick-adding to your Design Board, or access our growing number of Partner Collections to to include any of their curated items directly to your own Item Gallery! We are hosting webinars in the coming weeks with Parie Donaldson of Parie Designs to dive into the some tips and tricks for using these tools to design with ease and style, register here: Details Webinars
Check out this Support Center article for more info: Managing Collections in the Item Gallery
Everyone needs a friend like Details, who is all ears 🐰. We've listened to what floral and event designers need to earn more and save time. Utilizing these egg-cellent tools will help you do just that. Hoppy Easter everyone! 🌷 Check out this Easter inspired wedding proposal created in Details!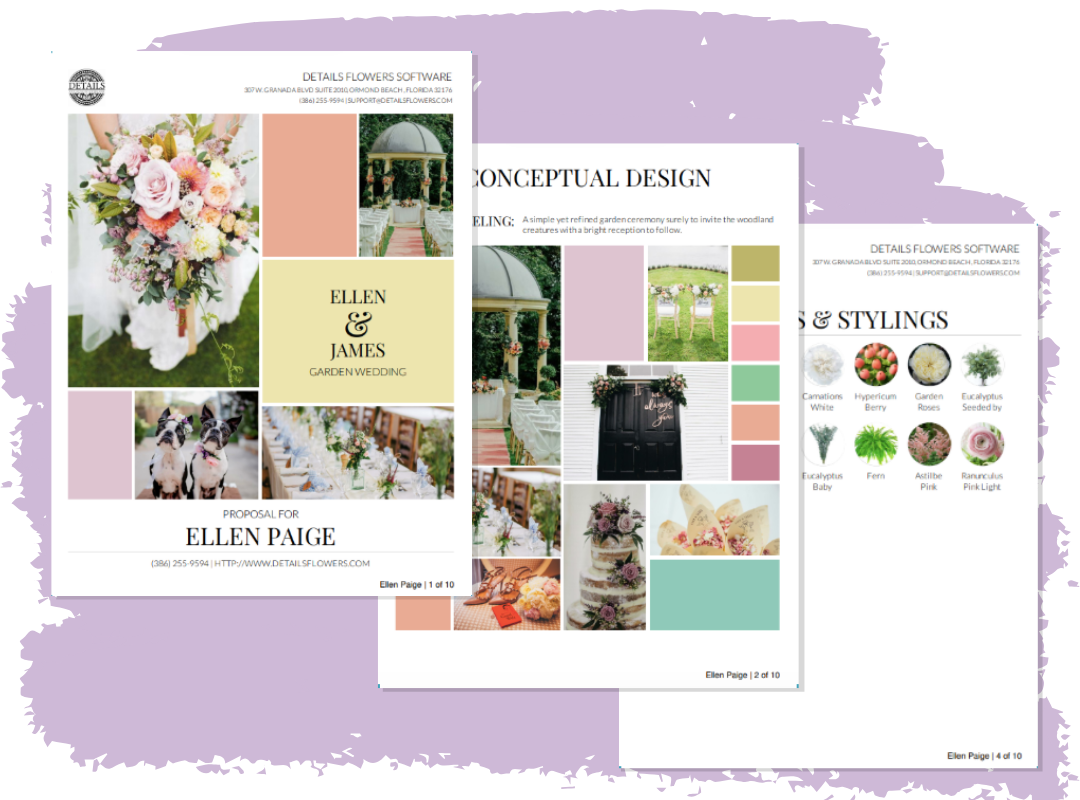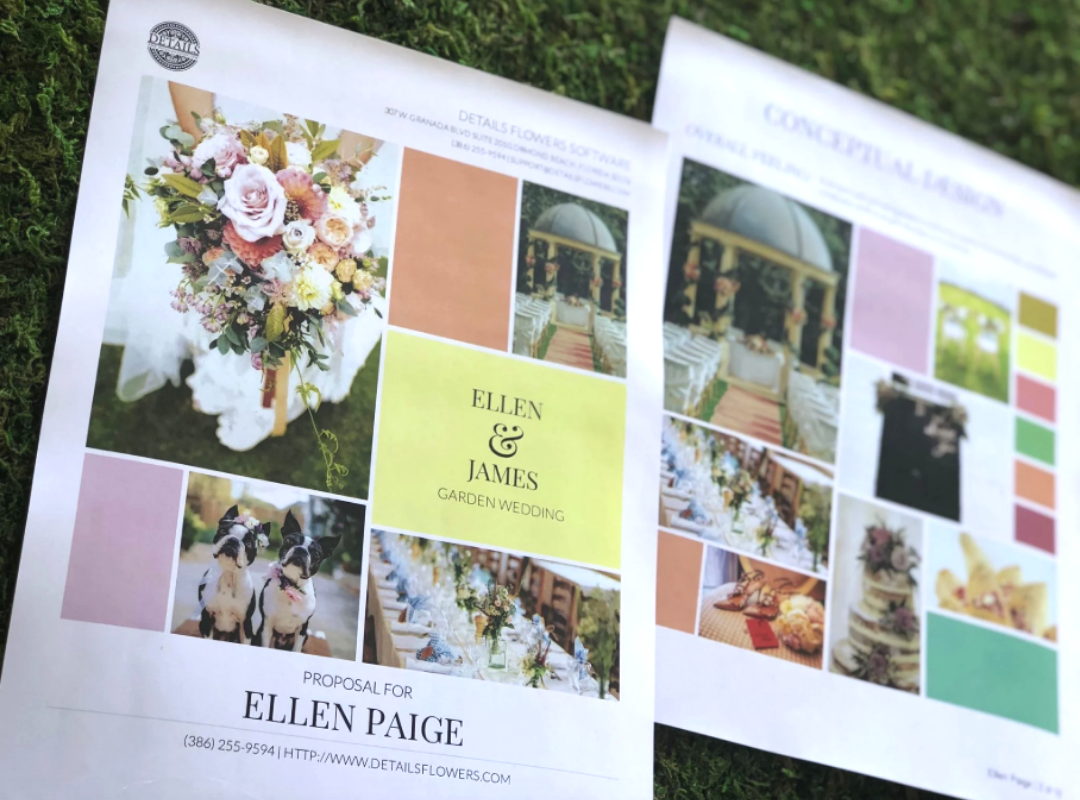 Want to learn more? We offer a free 7-day trial to all new subscribers. Learn more here.