As an event designing company for over 15 years in the Central Florida area we have been supplied with blooms and greenery for many years by our wholesalers here in Florida from Jacksonville to Miami, they have always provided great service and product! But when we learned about the NEW company - Orlando Wholesaler Florist - we discovered a wholesaler who was ready to make things happen - we couldn't wait to try them out! Hence we have been a believer and a client of Orlando Wholesaler Florist since. Wait till you meet Tracy Collins who has been instrumental in the endeavors of an entrepreneur by creating a brilliant work force and commitment to provide some of the very best blooms and greenery but the best blooming is with customer service, they don't like the word NO! We love that and Tracy, you will too!
Historically Speaking!
In January of 2015, friends Tracy Collins & John Kobylinski got together and started discussing problems in the industry. With Tracy's background in wholesale, and John's knowledge in retail, Orlando Wholesale Florist was born. With only three customers between them, a 400-square feet of cooler and a pick-up truck for deliveries, they have since grown to a location that houses 8,400 square feet of space with 1,600 square feet of coolers, 7 vans, 16 employees! They are now servicing over 400 customers. Yes, that was January 2015!! How do you spell success - Orlando Wholesale!
We got together with Tracy to learn some of the things that makes Orlando Wholesale tick! Here's a peak inside of this young, innovative and fresh Wholesale House located downtown Orlando in Central Florida-- servicing some of the most widely known brands in the floral industry with beautiful blooms each week!
How many locations do you service?
We have just over 400 accounts. If you look at the map of Sarasota to Clearwater - draw a line to Ormond Beach & Vero Beach then onto Ocala, Lakeland, Brandenton, Rockledge, Ormond Beach, Daytona Beach, Ocala, Eustis, Tavares. We service all of Central Florida-- from Palm Coast to Jupiter and Tampa. The I-4 corridor and I-75.
How do you go above and beyond for your customers?
We don't understand the word no and we don't like to use it. Peonies in August? Hate to say it but, No! Not my fault, but it's just not available. We try to do everything that we are asked. The quality that we bring is far superior to the local suppliers. A fact per our testimonials from the Customer. Pricing is relevant to the quality of the product. Pricing isn't bad when you don't have a broker in Miami marking up product 12% before it comes to you. We don't have a huge corporate structure and that brings lower inventory costs so it keeps our margins lower.
Partnering with a large local florist - who has got to be one of the Top 5 largest florists in this area. John is willing to share his experience with everybody. Doesn't look at competition the same, but truly believes in community over competition. He is and does help his competition get the freshest flowers. He wants to see everyone win and success for everyone.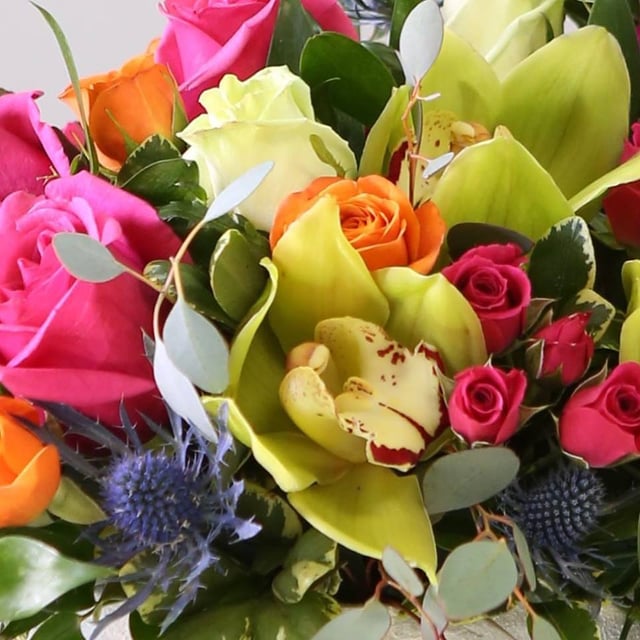 What are your best communication methods?
Recently and increasingly over the past two years Tracy receives as many text messages as phone calls! He deals with all of his farms with Skype and some customers using Skype to IM their orders.
How far do you service?
Honestly, we have customers that we ship to customers in other cities. Which is exciting. We will literally sell to anyone, everywhere.
What days do you deliver to your local clients?
Monday thru Friday for 100% of them. During off-season, we might pull a day when it's slow. Saturday we travel not more than an hour from here. We have a handful of florists that we deliver to Sunday and they can also pick up at our location. We like customers to come in they come in and walk through the coolers and check out the flowers. Some don't get there very often, but when she walks in and her eyes light up to see all the beautiful flowers. When they see the product, touch, feel-- it's awesome. We invite them all in to the facility.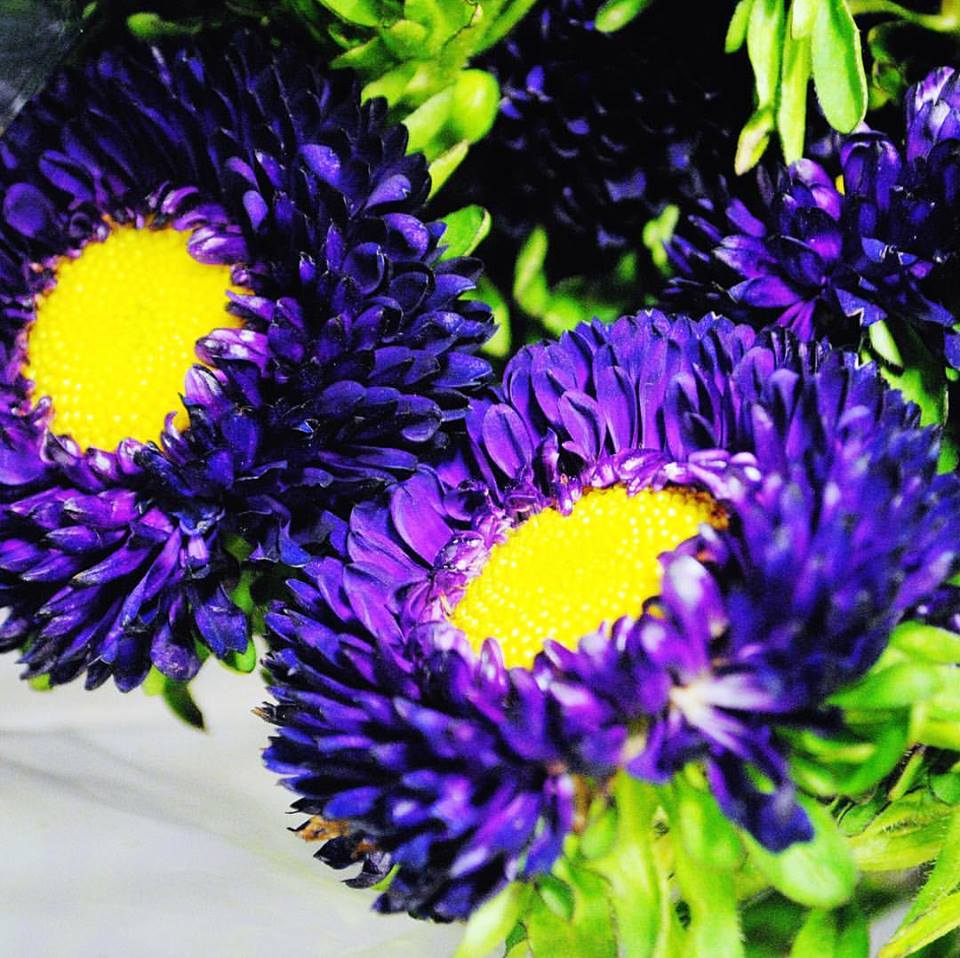 How often do you get in fresh product?
We get a truck every day and the product comes daily to your cooler. You can keep fresh product in the rotation very easily to move it... and getting product in daily to keep product turning. Once product lands in Miami, it moves immediately thru cold storage into our Orlando Facility.
What do you do in an emergency?
Whenver we make a mistake or someone else does, we do whatever we need to do to help... literally! I've actually driven to Miami to pick up product, and brought it back to meet the customers needs. I think I've Fed Ex'd directly at times so we can solve the issue. Sometimes things happen, and we might be able to solve problems that when we or someone else messed up... we can be the hero. Everyone makes mistakes, the most important part is getting it right for the customer. Those instances have created valued relations and trust that we will do whatever is possible.
What do you do if you can't find products?
We're not successful 100% of the time, but we also have the knowledge and know where to get the product when we need it in a jiffy. Knowledge is power-- and we're able to find the right product.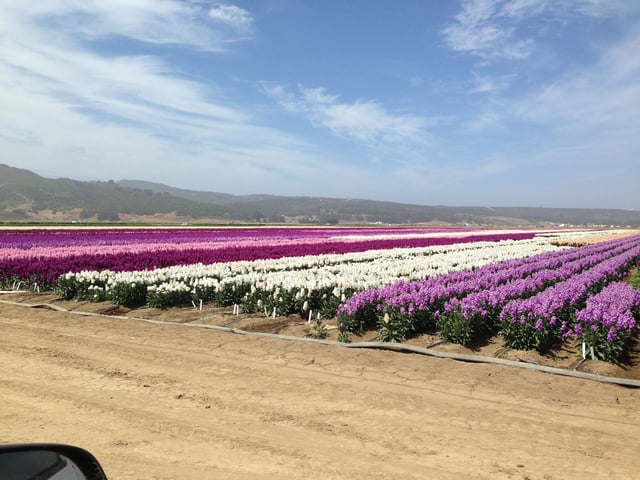 What do you like LEAST about florists?
Hahaha.... my biggest pet peeve is the person who turns in a $5,000 wedding order on Thursday afternoon and they need it on Monday. Procrastination is the biggest problem. That's why I love Details. You have solved that problem. People aren't uneducated, but they just don't know how to get organized to give us enough lead time. If you don't have at least 4 days, things are sometimes impossible. When they sit on an order-- that kills us. That's the only thing I dislike. And those that choose not to pay - but then they aren't our customers for long!
What do you like BEST about your florists?
The fact that they give us the opportunity to shine and succeed. Let us be a part of their business. I look at what we have physical partnership with every client. If they are not succeeding, I am not succeeding. Help your customers succeed, and the success will follow. If more people would love their business, no matter if you are a boat dealer - you have to realize that your client is your partner. If you think that way, then you'll succeed.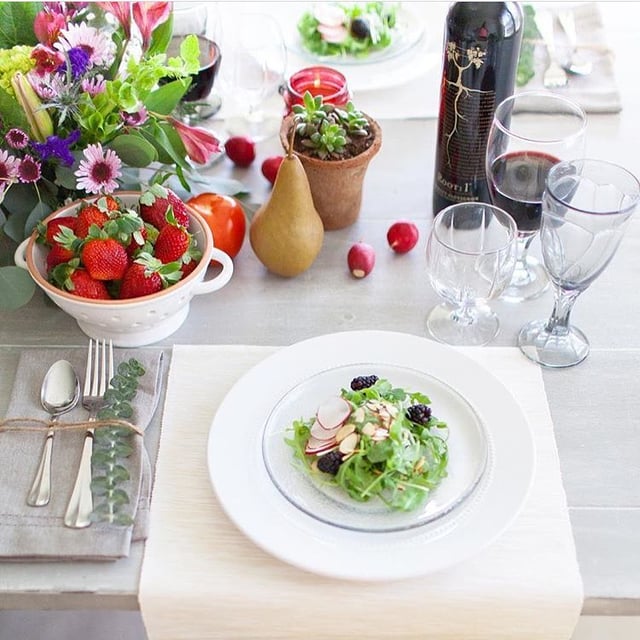 Do you offer any educational opportunities to enhance your florists' business?
We are looking into some things... really good friends with our Oasis Rep. We are going to start planning now that our space is more operational, we are looking at more of a design opportunity and perhaps a corsage, bouquet and funeral class. Maybe try to do these three times a year, it would help our floral clients learn more. There aren't enough opportunities to encourage this. Plus, we would love the FSFA to get involved in this, it works really well to partner with these state associations. We are members of WFFSA, CAL Flowers and John is a member of SAF.
How are you hoping Details Flowers Software will help your customers?
The biggest thing is it should be able to save money, time, headaches, we also think it will help them from getting angry at their wholesaler. If they push that quote button, we have the opportunity to give a heads up on these orders and can start projecting out. Instead of only being hand strung, because we're pre-booked and prepared. It will definitely save them money. Helping with availability and offers a greater probability that these products will be available. For weddings and events, it's a no-brainer! We think It's a really great tool and I talk about it all the time. It goes back to the end game, it's about that bride on her wedding day. If they are happy, the chances that they will buy flowers from us again is 100%!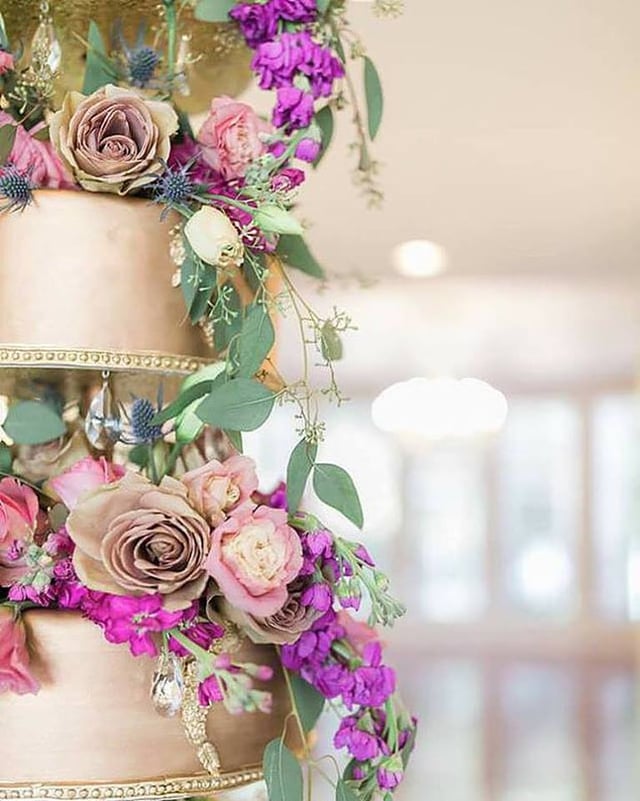 Do you have any tips for new florists getting started in the business?
Pay cash for everything. Good idea! Get with your floral associations in whatever state you are in, and learn their classes. Teleflora classes are really good too-- but it's all the way in Oklahoma. Whenever there is an opportunity to learn, you should go. Also, being a part of a floral association, you can connect and learn from mentors. First thing, they need to know is how to do design or hire a designer. And trust your wholesalers. We want to sell you flowers and make sure that you have the best, freshest and the right product. Trusting your partners is key. Go to open houses. Go learn something. Get the free food.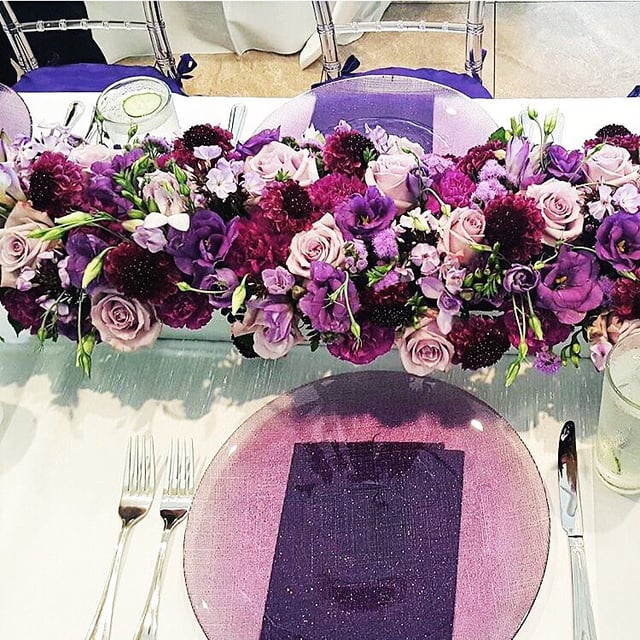 How do you deal with waste at the Wholesale Level?
We cry a little bit. If youre not throwing away 4% of your product, you didn't have enough in your cooler to begin with. We have "trash bins" he sometimes sells a whole cart for cheap to buy.
Highlights from your first two years in business?
Getting the Wholesale Florist of the Year in the state of Florida was pretty cool. Actually, every time someone clocks in for the first time. I love employing people. Any time that we get that feedback that the client was so happy, and that they loved the flowers. When you hear the positives it is so nice, but we need the negative so we tune our business to better serve the needs of our clients. It's great to get positive feedback. Instagram and Hashtags allows us to have a footprint in the market!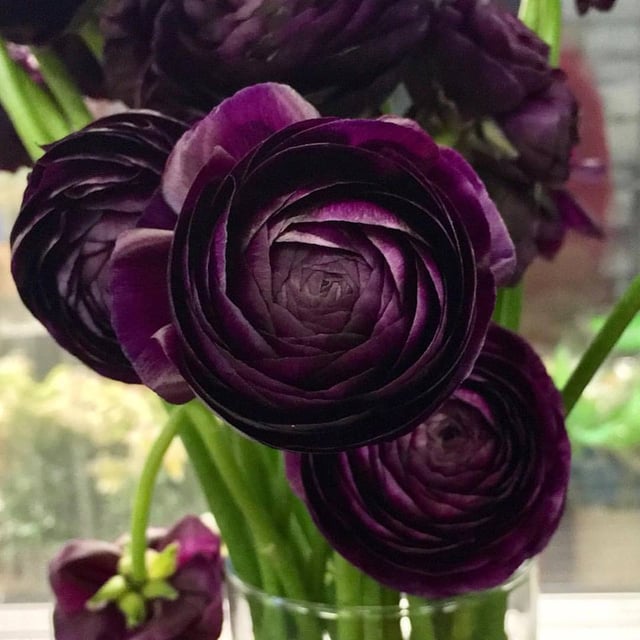 The Pulse attack is a block and a half from our building. We freeze bottles of water for our flowers and the blood bank was lined out the door, so we. We pushed the cart of cold water for the people wanting to donate because it was hot out. Several boxes of flowers were sent to Orlando Wholesale to deal with the families and we arranged for an opportunity and showed up at InBloom Florist and made about 500 bouquets to give away at the vigil. John and Sally Kobylinski made a heart wall of flowers- for the city to Orlando. Those two things were really important to be in the community and hit us hard.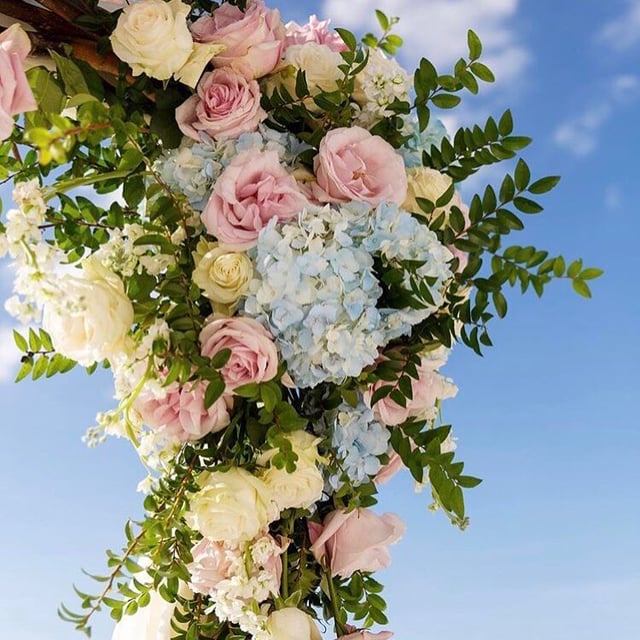 Anything you'd like them to know?
We carry full supplies. Everything from zip ties, foam, easels, choppers, tools, paint... we carry all of it. If you need it for your business, we have it. We're a little smaller than the other guys, but we got it and we care.
----
The team at Details couldn't be more proud to partner with Orlando's best wholesaler to deliver amazingly beautiful product to our mutual customers. Be sure to look for his logo on your cost page, and start sending Tracy orders. You won't be disappointed!