We're so grateful to announce that we are now featuring all the varieties of Alexandra Farms garden roses on Details! You can now create stunning recipes and designs using some of the most beautiful garden roses on Earth.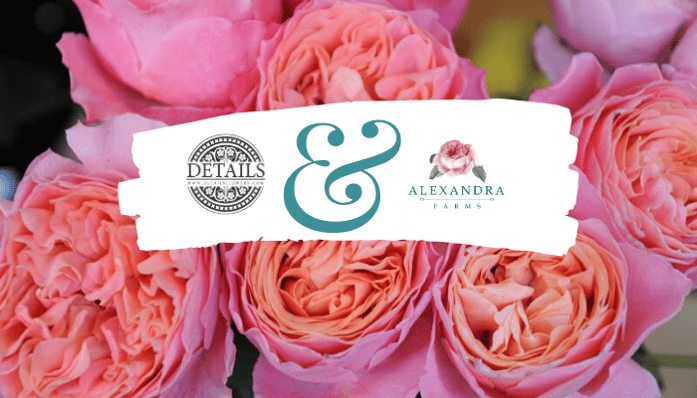 Who is Alexandra Farms?
Alexandra Farms is the world's largest garden rose grower, harvesting more than 300,000 stems per-week -- that's nearly 16 million stems per year! They grow nearly 60 varieties of garden roses at their farm in Colombia, offering florists and designers around the world a wide range of colors, shapes, and fragrances to choose from - and all of these are now available to choose from on Details.

David Austin® Wedding Roses - Alexandra Farms is the largest licensed fresh-cut David Austin® Wedding Roses grower!

Alexandra Farms Deluxe Garden Roses - Their collection of 31 varieties fresh-cut garden roses are bred in the Netherlands, France, Spain, Denmark, Germany and other countries around the world.

Princess Japanese Garden Roses - This collection was bred for the Emperor of Japan! Alexandra Farms partnered with three major Japanese rose breeders to grow their varieties at Alexandra Farm's farm in Colombia.

Wabara - This line of roses are bred at Rose Farm Keiji near Kyoto, Japan and grown in Colombia. These roses are unique because they are bred without fertilizer or chemicals and have unusual shapes and fragrances not found elsewhere.
How Do I Design with Alexandra Farms Roses?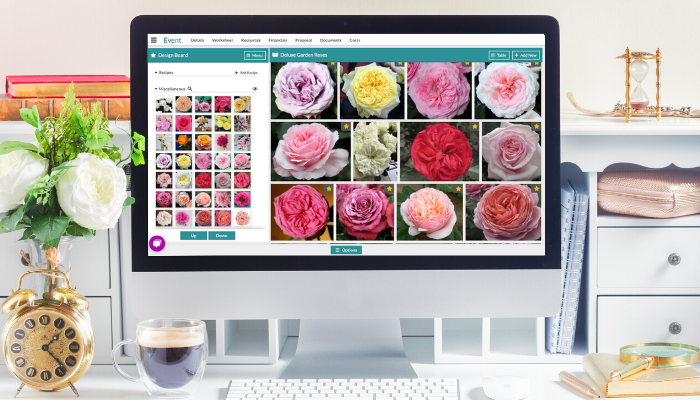 Details Flowers Software customers are now able to find all of Alexandra Farms products in one place - our NEW Item Gallery! (Resources - Item Gallery) Here, you will find their full collection to scroll through and use for your event. When you hover over each rose in the New Item Gallery, you'll see it's name show up, which means you'll never have to guess another rose variety name again!
All you have to do is click on their Collection logo, and all flowers from Alexandra Farms will show up. Start starring your favorites to add to your Design Board for your event. It's really that simple! Check out our Support Article on the new Item Gallery for more information.
Here are just a few of Alexandra Farm's popular garden rose varieties that are now available to choose from on Details: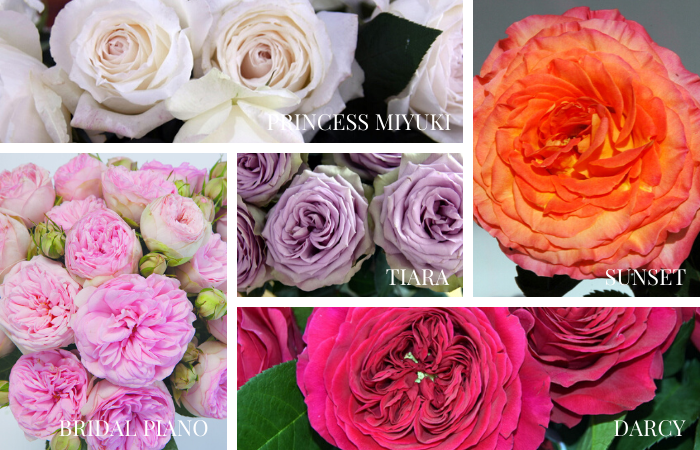 Ready to start designing with Alexandra Farms? Simply log into your account and start any time!
If you're ready to get started, activate your 7-Day Free Trial today!