Details Founder & CEO, Corrine Heck, just returned from her trip to Washington D.C. where the Society of American Florists presented some important to our nation's leaders at the 39th Annual Congressional Action Days. Of the many important issues for the multi-billion dollar floral industry to consider, this year the SAF lobbied Congress on four key ones:
Immigration & E-Verify: The majority of agricultural workers in the United States are unauthorized to work here and use false documentation to secure employment. Employers of these workers are facing the possibility of mandatory, stand-alone E-Verify legislation being enacted which would cripple the agricultural industry to the tune of $30-$60 billion. The current document-based system must be improved upon, but any viable solution must consider the impact on the agricultural workforce and the economy as a whole. The SAF is opposed to this enforcement-only approach that would harm our economy, threaten our food supply, and fail to control illegal immigration. Instead they lobbied for true reform which would secure our borders and labor supply by providing pathways for our existing, and future, workforce to labor legally and contribute to our economy.
$15 Federal Minimum Wage: As you may well know, businesses in the floriculture industry work within very narrow profit margins and most small business owners cannot absorb increased costs. A $15 minimum wage would more than double the current minimum to a rate that would drastically reduce jobs and could potentially shutter small businesses around the country. It's important to keep in mind that the minimum wage is meant to be an entry-level wage and that the majority of workers receiving it are under the age of 25. As their skills increase and their experience grows, they can move beyond entry-level jobs and wages. The SAF opposes doubling the federal minimum wage - a hike that would hurt small businesses, especially ones that provide products and services that are typically viewed as non-essential.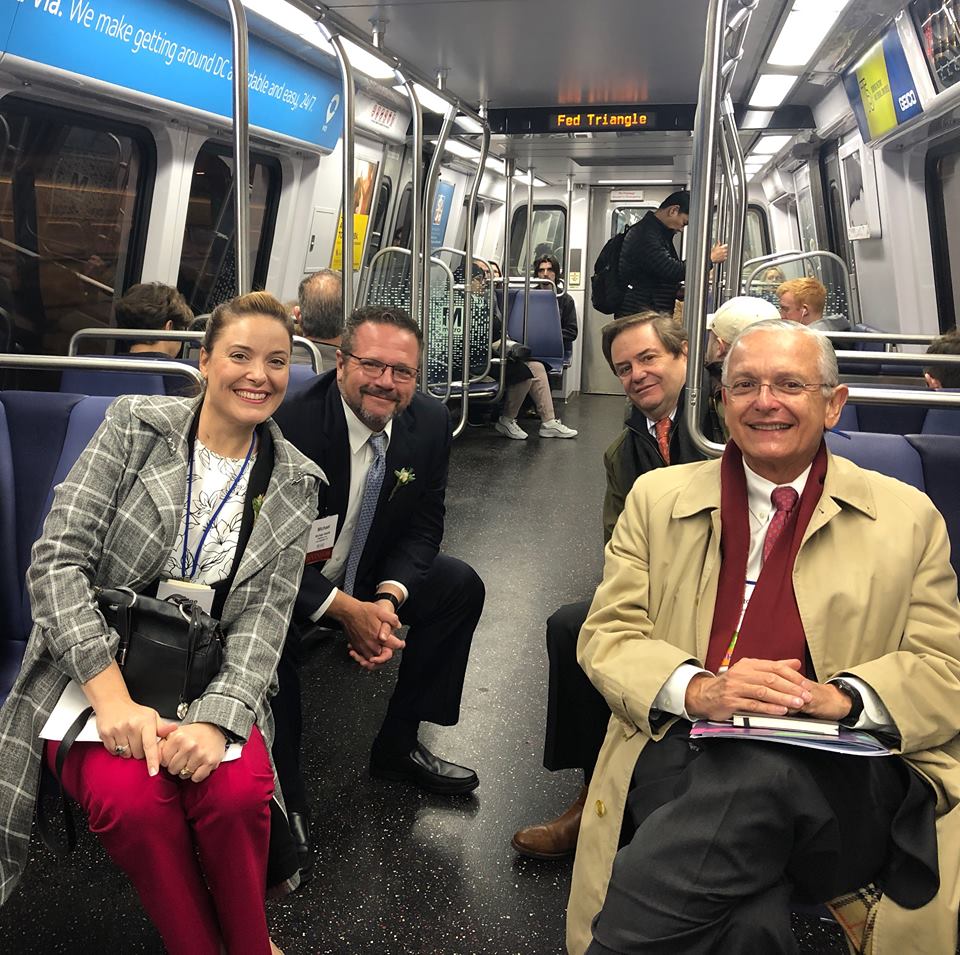 Floriculture and Nursery Research Initiative: The Floriculture and Nursery Research Initiative is a partnership between SAF, AmericanHort, and the USDA's Agricultural Research Service, designed to obtain and guide federal research funding towards the floriculture and nursery industry. The funding is vital in enhancing the efficiency and sustainability of production practices, understanding environmental challenges, and responding to threats posed by pests and diseases. This year the SAF asked the Appropriations Committees to continue supporting this important initiative by maintaining the funding levels that were secured for fiscal years 2018 and 2019.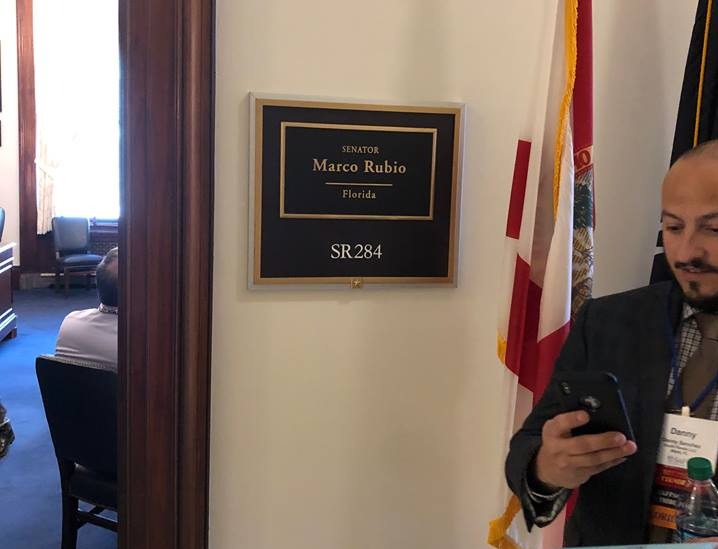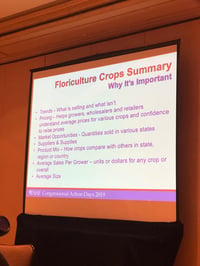 Floriculture Crops Summary: The floriculture industry considers the USDA Floriculture Crops Summary to be the most important identifier of market trends and projected sales opportunities. The data collected and outlined in this report shows trends in domestic production, helps determine agricultural policy, provides data for academic studies, and identifies wholesale values, producers, and areas of growth in floricultural production. This year the SAF asked Congress to continue to support the publication of this report by appropriating the same amount for fiscal year 2020 as they did for fiscal year 2019.
As members of the floriculture industry we play an important role in the country's economy and it's important to make our voices heard about the issues we face. Each year at SAF's Congressional Action Days we have the opportunity to do just that and Details is proud to join them to lobby Congress and show our support for the entire floral industry!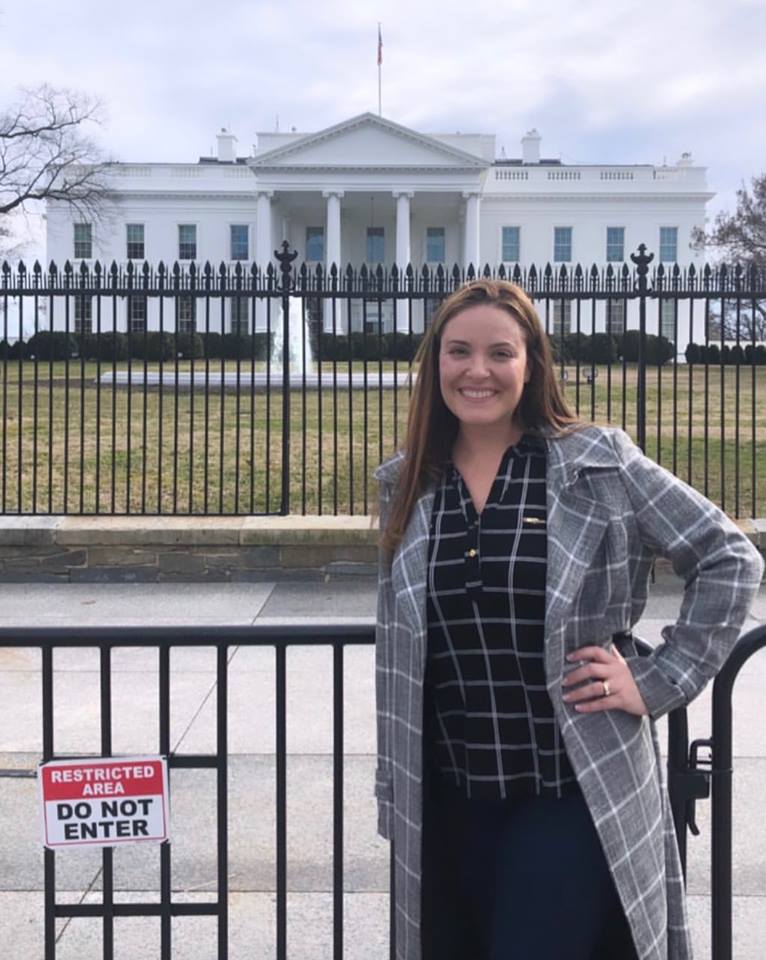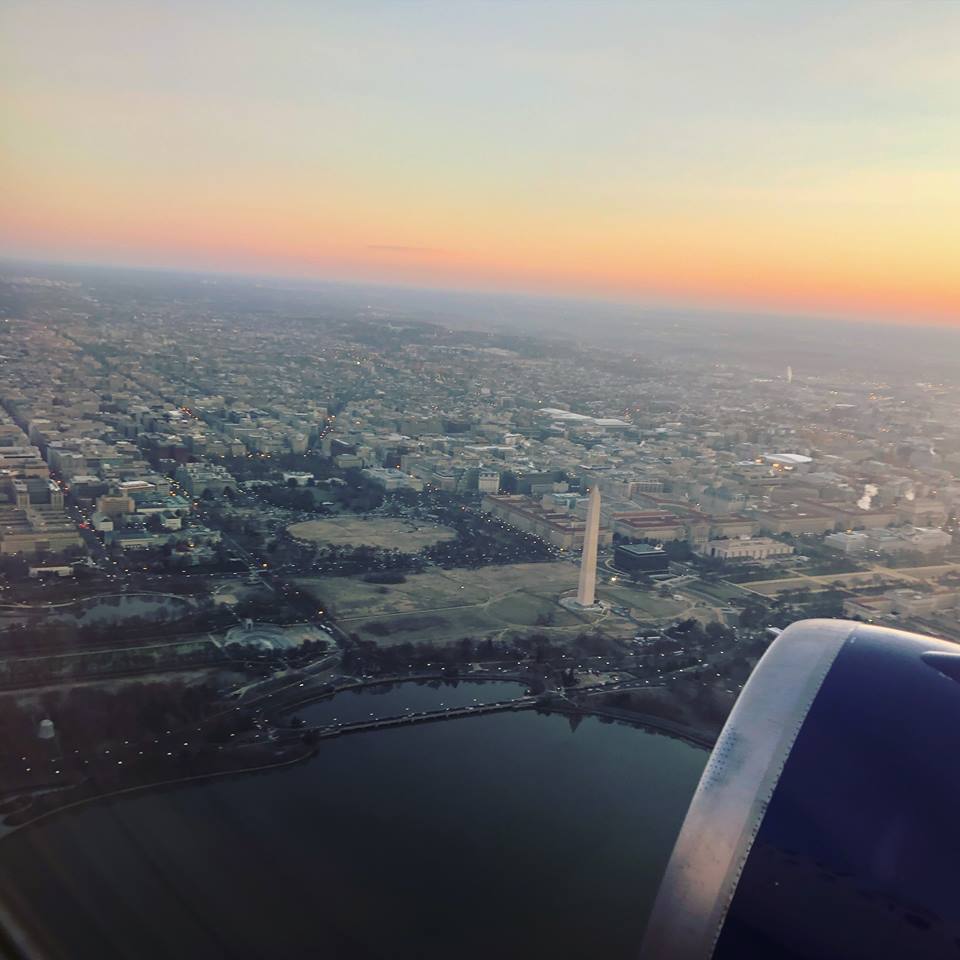 Until next time, Washington!