Some have said that 'closing the first investment deal is always the hardest part of an entrepreneur's journey'. I choose to whole-heartedly agree with this statement because it's taken me a number of years to get from idea stage to investment. We still have a long way to go, but to have institutional investors standing behind Details and giving us the go ahead to start making BIG decisions gives me great confidence. It is hard to stand alone in the idea stage as an entrepreneur with no road map, except a few good books and a college professor friend. When you are standing alone and battling to keep a dream alive, well, there is only once reason to have those tough days. Why? To have great days like today and wonderful PR annoucements!
When you work really hard to achieve something (it really doesn't matter what it is, fill-in-your-blank), it doesn't matter how long it is going to take you. Or how many endless the mountain ranges you may need to climb. You will get to the other side. I can promise you-- you will get there. In the heart of all entrepreneurs-- there is a fighter. A dreamer. A believer. It really doesn't matter how many people tell you that your dream is an impossible feat. You won't believe them. You cannot believe them. For believing them would be against everything that makes you who you are. And why would you be granted the dream at all, if not to pursue it?
I've grown to love the people who have challenged me. Who have questioned me. Purposefully and thoughtfully, and sometimes without care or harm of my "baby". There will always be people like this in our lives. These people will try to persuade you to give up or debate you and to challenge you again and again like a great duel of swordsmanship. Although it may at first appear that they are the villain, it is only upon further testing of time that you realize that they were not the villain at all, but they are the greatest teachers and coaches who sole reason for living is to train and prepare the next class of leaders. Tough love is needed to train the next fighters and the next set of dreamers. You should feel lucky if they want to duel with you. They recognize your passion, your spirit and your pursuit of excellence and they are making it brighter by making it burn stronger, every minute.
With this formal announcement from South Poplar and venVelo today, I am very proud to announce that we are beginning the next stages of Details. We will begin to transition this entrepreneurial enterprise into a professionally managed firm. I'm humbled to have these inspiring business minds by my side and we are eager to grow. Their combined experience will help lead the next stages of this growth. Watch out flower world- Details is coming. Are you ready?
------
South Poplar Ventures and venVelo announced today that both venture capital companies have invested in Details Flowers, the leading software-as-a-service (SAAS) provider organizing business operations for florists and event planners.
"Details Flowers is fortunate to attract such strong investment partners as we enter the growth phase of the company," said Corrine Heck, founder and CEO of Details Flowers.
Heck, a recognized thought leader on technological innovation impacting the floral business, will be a featured speaker at the national Wedding MBA Convention in Las Vegas in October and the Fleur-ology Luxury Design Symposium in Houston in November.
"Corrine and Details Flowers are great examples of what we look for in early-stage companies," said Richard Licursi, co-founder of venVelo. "With her domain expertise and passion for the business, coupled with the scalability of her SAAS business model, we are confident Details Flowers will dominate its space."
Both South Poplar Ventures and venVelo have committed to join the rapidly growing entrepreneurship ecosystem in Volusia County, Florida that is spearheaded by Embry-Riddle Aeronautical University's Engineering and Aerospace Innovation Complex. (For more information on the complex, see: http://erau.edu/micaplex/).
"Details Flowers will be the first of what we see as many investments in Volusia County," said Allen H. Kupetz, a managing partner of South Poplar Ventures. "The type of companies coming out of Embry-Riddle pose exciting and unique investment opportunities."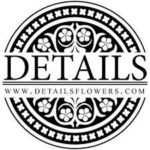 About Details Flowers
Details Flowers is the leading software-as-a-service provider organizing business operations for florists and event planners. Details Flowers' innovative solution connects florists with wholesalers and growers for real-time data exchange and forecasting the sale of flowers. Among recent accolades, Details Flowers was named the winner of 2016 Rollins Venture Plan Competition and was the 2016 All Aboard Entrepreneurship Grant recipient. Learn more about Details Flowers at http://www.detailsflowers.com.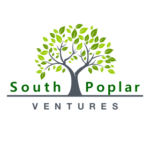 About SouthPoplar Ventures
South Poplar Ventures (SPV) is an early-stage investment fund in Orlando, Florida. Focusing on startups, but open to opportunities across the investment spectrum, SPV has attracted accredited investors interested in diversifying their portfolios without paying recurring management fees. For more information, contact info@SouthPoplar.com.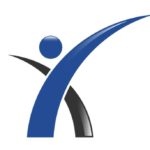 About venVelo
venVelo, a premier early-stage venture fund for innovative companies seeking capital and mentoring, was launched in 2012 and quickly established itself as one of the most active venture funds in central Florida. venVelo's portfolio companies include / have included Fattmerchant, flexReceipts, Genicon, Kairos, Knetik, mCast Networks, Spectrum Bridge, Switchboard Live (formerly Joicaster), Thrive Ice Cream, Vigilant Biosciences, and Zentila. Learn more about venVelo at http://www.venvelo.com/.