What an exciting morning at the Details Flowers office! With smiles donning our faces, we quickly wrapped up beautiful bouquets to give and share for SAF's Petal It Forward. We'll tell you, there is no better way to start the morning than feeling the anticipation and excitement of bringing a gift of happiness to a friend, colleague, or even a complete stranger! This is one gift that has the power to turn a frown into a smile. We could not wait to get there, but first, bouquet making!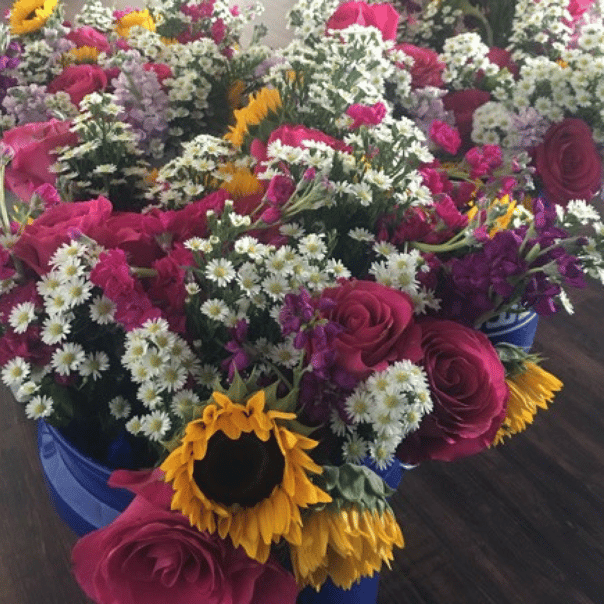 (Buckets of flowers awaiting to be transformed into beautiful bouquets!)
You might be surprised to learn that not all of us at Details Flowers have wrapped bouquets before. It was a fantastic learning experience. Together, as a team, we were able to conquer the buckets and buckets of flowers, cutting of the ribbon, and tying of the bows.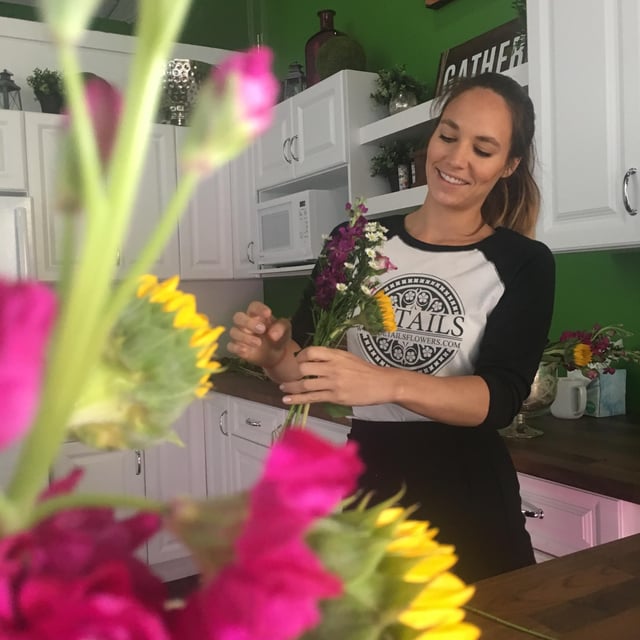 (Here is Samantha, our sales extraordinaire, prepping the flowers for the bouquet.)
Before we knew it, a million bouquets had been made! Or, at least it felt like it. After loading them up, we were ready to hit the road. Our chosen destination? The Cinematique Theater located in sunny Daytona, where 1 Million Cups was taking place. We headed off into the sunshine to greet many unsuspecting business professionals. Corrine made her way to the stage, arms full of flowers, and shared the meaning of the campaign.
While she delivered the message explaining why we were passing out the bouquets, some individuals still seemed to give us a look like, "what's the catch?" Could this be a sign that we don't share enough cheer in our day-to-day lives? It very well may be. We can confidently say that 'Petal It Forward' was a strong reminder that there is never enough love and joy being passed around...just because. Needless to say, we left the Cinematique with a room full of smiles, thanks to that act of sharing a simple gesture of kindness. Had to do a group picture of all the happy recipients!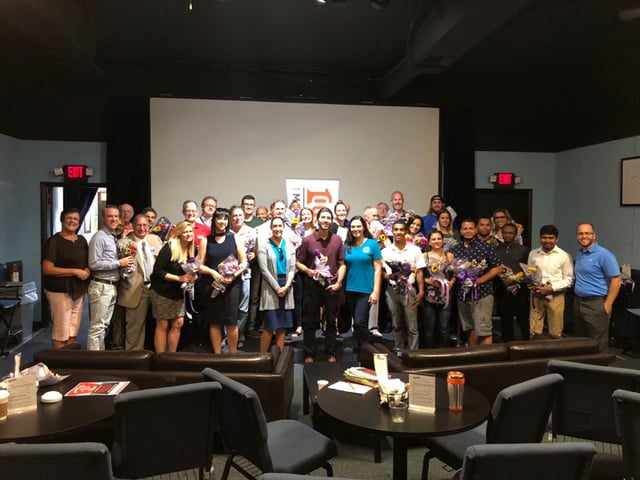 (A very happy crowd, indeed!)
Did you participate in this year's 'Petal It Forward' campaign? If so, share your story with us! We would love to hear about your experiences and share in the good vibes.
Always Blooming,
-The Details Flowers Team