Whether your inventory changes often, or you stick to timeless classics, Details Flowers gives you the power to showcase it to all of your clients right from your computer! No longer will you need to peruse your shelves to see what you have to offer to your clients. One simple click in Details Flowers is all it takes to set your inventory levels and rental price!
With Details Flowers, your professional event florist software, you can upload your own inventory right into our resource galleries. From chairs and linens, to vases and other rentals, we have you covered!

Adding inventory is simple. Follow the steps below to see how you can become more organized with Details Flowers Software!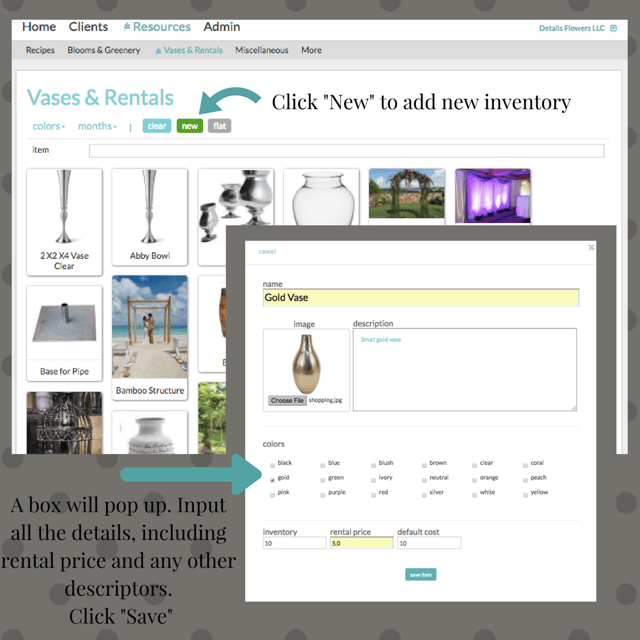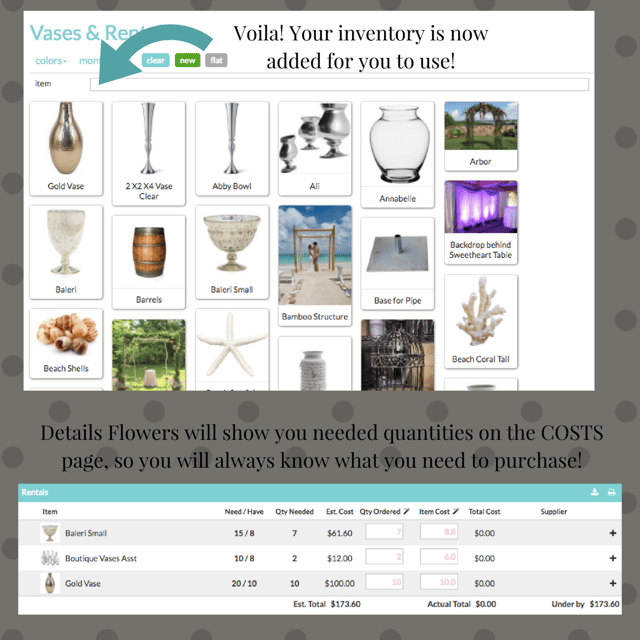 With Details Flowers Software, you can also quickly and easily update costs right from the resource gallery. To do so, click "flat" when viewing your resources. This will change the view of the resources so you can see the cost and other details. When in "flat" mode, click the cost and change it right there!
Want to become more organized with Details Flowers Software? Go ahead and request your FREE 7 day trial and see how Details Flowers can help your business grow!