You may be busy... so busy that attending an event after planning them (all day, every day) is the last thing you feel like doing. But, can we convince you otherwise? There's a new wave of community happening all around us and one of our favorite things to do is meet others in the industry and know that we are not alone. There are so many other florists & event designers to laugh with and cry with! But more importantly, new things to learn & new inspiration to find. You may be a creature of habit, but the floral industry is always growing and changing & you should too! Here are some upcoming events to help you open up your mind that you should put on your calendar!
1. Great Lakes Floral & Event Expo in Grand Rapids, MI, March 1-3rd, 2019.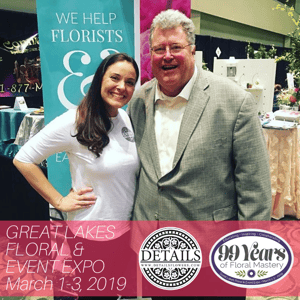 Plan now to attend the 2019 Great Lakes Floral & Event Expo. With business sessions, design spectaculars, and hands-on workshops covering inspiring topics with new twists, this year's Expo will present the freshest ideas and products in the industry! In addition, there will be ample opportunities to network with fellow florists and industry suppliers.
Our founder & CEO, Corrine Heck, will be leading her Crash Course on Event Management: From Selling to Design in two parts on Friday! Register for Corrine's course here.
2. Team Flower Conference 2019 in Waco, TX, March 4-6, 2019
Team Flower offers floral design classes, flower workshops, teaching how to grow flowers, and more! Everything they do is designed to lighten your load and connect you to the people and resources you need to flourish in flowers. How cool is that?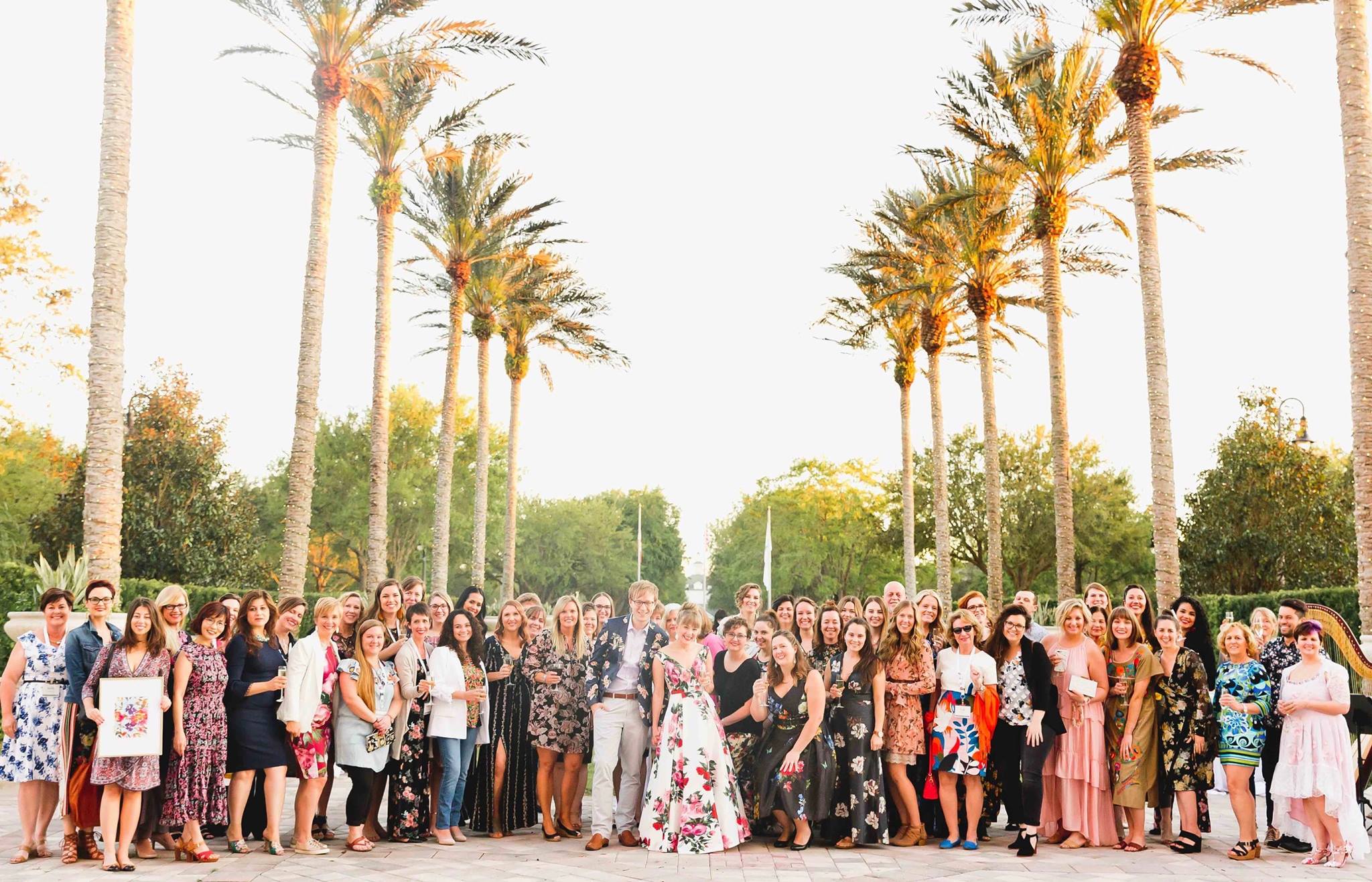 FUN FACT: We will also be gifting one attendee a 6 month membership to Details Flowers Software! Be sure to sit in on Corrine's round-table discussion all about how to CREATE, CALCULATE & CLOSE! We ADORE continuing education & special thanks to TEAM FLOWER for spearheading such an incredible conference! (Photo by Laura Foote Photography at the 2018 Team Flower Conference)
3. SAF Congressional Action Days in Washington, DC, March 11-12th, 2019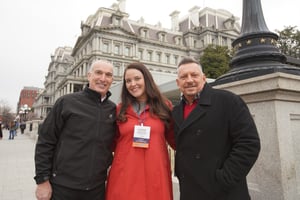 SAF is standing up for FLOWERS & the supporters of the #floralindustry. Where do your flowers come from? Importation of flowers is a HUGE subject at Congressional Action Days! Follow along during the event on our social media @detailsflowers
Pic: Ed Cronin, Corrine Heck & Jackie Lacey
4. Wisconsin & Upper Michigan Floral Association Annual Convention Learn more here.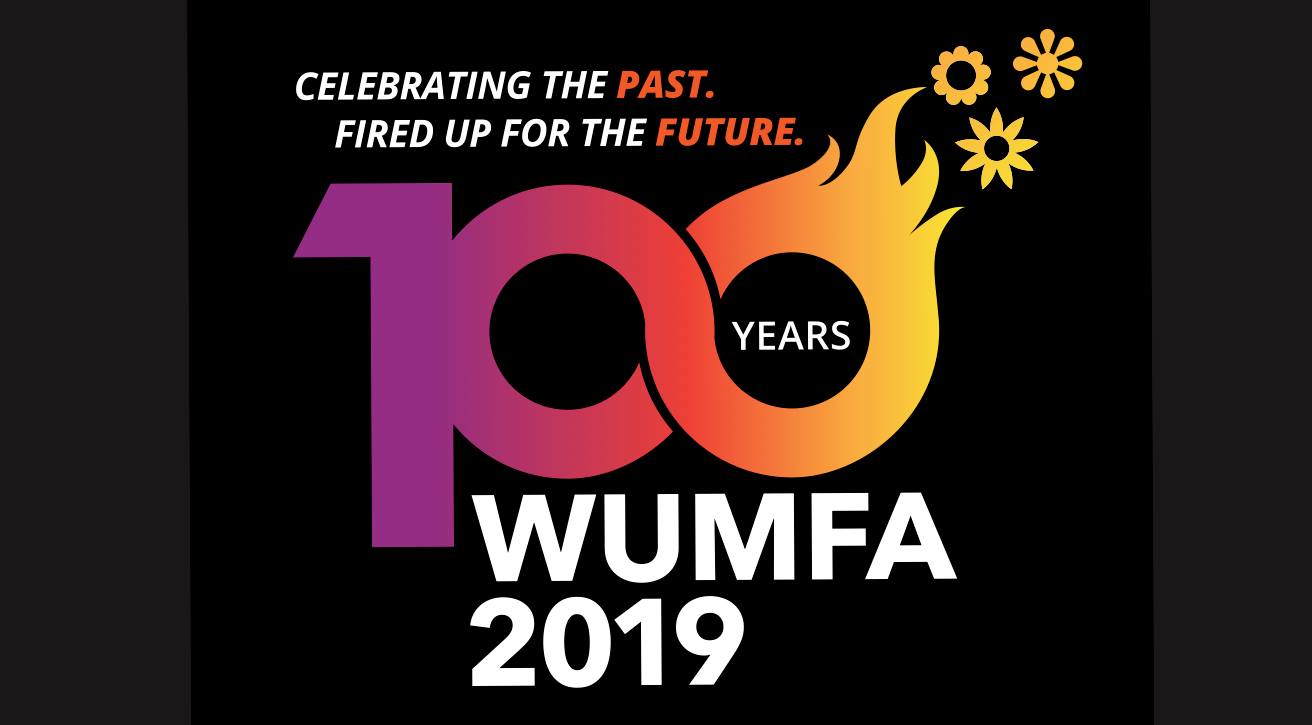 5. Design Sanctuary Workshop at Rosewood Farms in Northeast Maryland, April 7-9, 2019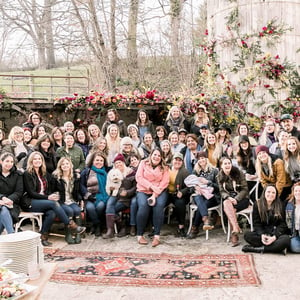 The Design Sanctuary Workshop is a collaborative workshop for floral & event designers.
The Design Sanctuary Workshop is that place. It's a place where you can meet new designers and reconnect with ones you already know. It's a place where you can learn new concepts and techniques and share your own with the newer faces. It's a place to create for YOU, not just your clients.The Design Sanctuary Workshop is a reminder why you chose this career in the first place!
It's not a formal classroom setting. It's a roll up your sleeves and dig into some beautiful flowers and just create setting. It's a grab a cup of coffee and get to know your community setting. It's a learn how to take beautiful photos of your work for your Instagram setting. It's a sit around with a group and talk about your favorite sources, wholesalers, shade of dahlia setting. Most importantly, it's a take from this what you need setting.
You'll experience hands-on design training throughout the workshop, covering topics like large installation construction, bouquet & centerpiece design, complete wedding styling, and styled shoot tips & tricks. Learn more here.
6. The Floriculture Expo in Miami, FL, June 18-20, 2019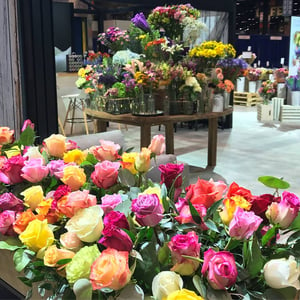 The International Floriculture Expo (IFE) was formerly called the Super Floral Show (SFS), but remains the largest high-volume B2B floral show in North America. The IFE unites floral category vendors with mass market floral buyers from supermarkets, chain stores, wholesale florist distributors, online retailers and more. Product categories span from fresh cut flowers and greens to potted plants, containers, plush, technology, balloons, care and handling, design, and everything in between!
Learn more here.
Details is thrilled to be a part of these upcoming events & many more! We can't wait to connect with you to chat FLOWERS & all of the DETAILS in between!