The flower proposal system of Details Flowers Software is one of the most refined and beautiful components of the florist app itself. It allows you to effortlessly create gorgeous proposals that you can send right to your client. The best part? It also gives you the option to not only have your client E-Sign the proposal, but you as well!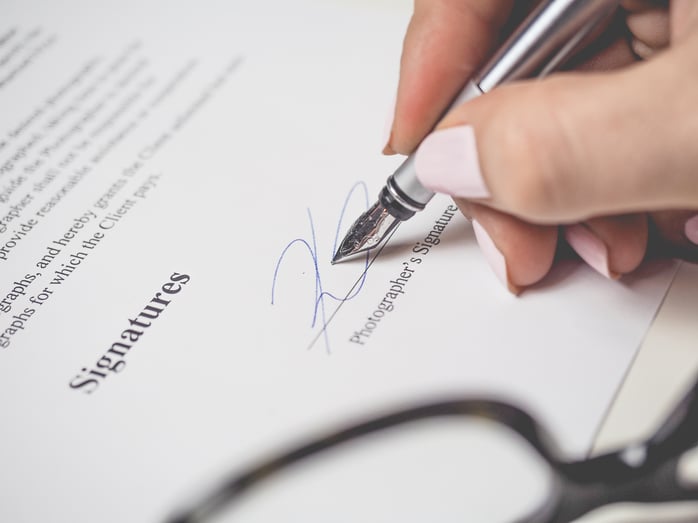 But, oh no! You signed in your client's spot! Never fear, you can always re-send the proposal and her signature can override yours. However, to make sure each John Hancock graces the right line, follow these steps:
The first thing you will want to do before sending the proposal to your bride-to-be is to sign the floral contract yourself. This is done on the "Summary" page of the "Blooming" proposal. On the left-hand side, locate the box labeled "Company Rep Signature" and "Signature Date." Type in your name and date, and voila! Your signature is now beautifully represented on the proposal!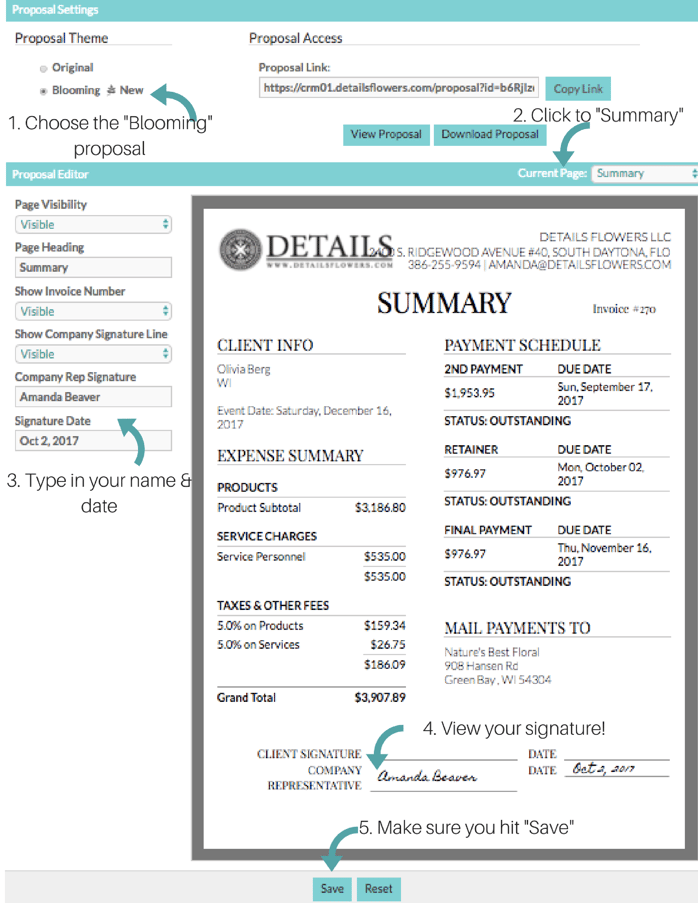 Once you have signed it and looked over the details, you are ready to send it off to obtain your client's signature. This is done by copying the link above the proposal and sending it via email. You can also download it, print it, and have her sign it, but we think the E-Signature option is the most efficient and slick way to go! The option to keep digital records will not only save you time, but other valuable resources, too!

After you send the link, you client will have the option to download, print, or accept and sign.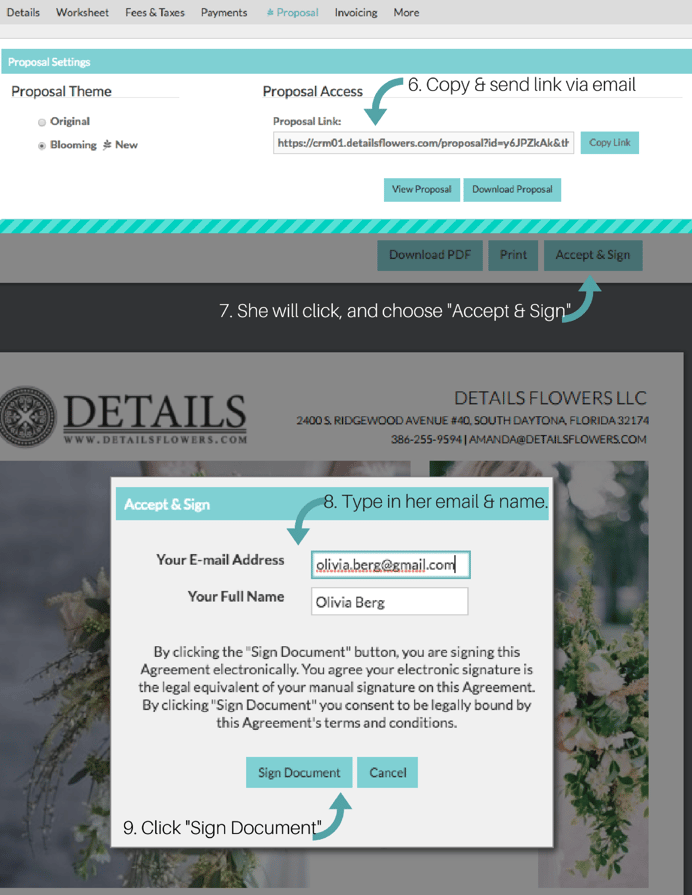 Once she signs it, you will receive an email notification where you can view the signed proposal. You can also access the contract via the quick link. This button can be located when you are working with that specific client in Details Flowers Software. Simply click his or her name, located at the bottom right-hand corner, and a box will pop up with contact information, and the signed proposal!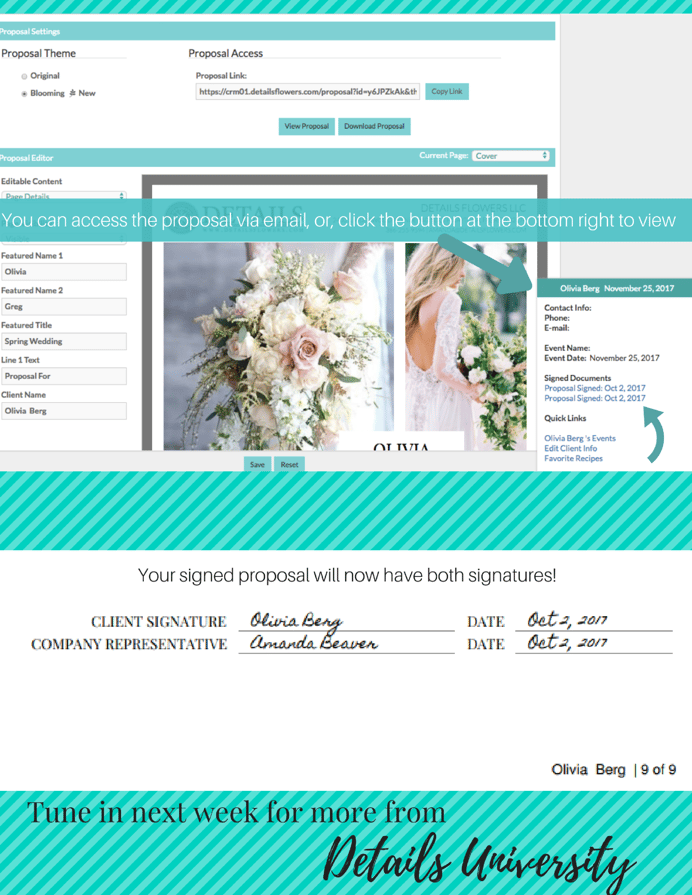 Next week we will have another lesson that will help you get the most out of your Details Software experience. Have a topic you would like to see covered? Email me at amanda@detailsflowers.com.

If you aren't a Details Flowers customer yet, but you'd like to try our amazing software that effortlessly creates flower proposals in a matter of minutes, simply click below to request your free 7 day trial!


Always Blooming,
-The Details Flowers Team