Blooming right along we had an opportunity to talk with Holly Cellini of My Floral Bliss, a transplant from California to Georgia where she now creates and services high-end weddings and events. This California native found herself planted among the peaches after her husband's promotion required a move and has now transitioned from West Coaster to East Coaster. She has "Georgia" on her mind and maybe, possibly... just a hint of a southern accent. We caught up with her right after winning the "American Flowers Week" contest with the best blooming image celebrating Independence Day! I invite you to share in Holly's bliss - My Floral Bliss.
What is your business name and how did you come up with it?
I started working with flowers years ago, as a side line in the beginning. A friend suggested a wonderfully French name and it was so special no one could pronounce it, spell it or find it. Hence my contest "Send in your best ideas to name my business" and win a $50.00 gift card worked great! We got lots of great ideas, My Floral Bliss being the best, it reflects where we want to be and what we are all about.

What do you love most about your city and events that you create?
Peachtree City is a small town, totally different from where I'm from in California. We moved due to my husband being promoted. Ironically, I had just been published for the cover of Ceremony Magazine (in California) when we were planning the move. Timing being everything - we just missed the release date and ended up bringing a huge box of Ceremony Magazines with us to our new home. I never imagined how perfect they would be as an introduction when opening my new business. A ready to share way of introducing myself and my work with a 15 page layout. Amazing how something that could have been so disappointing turned into one of the best introductions ever.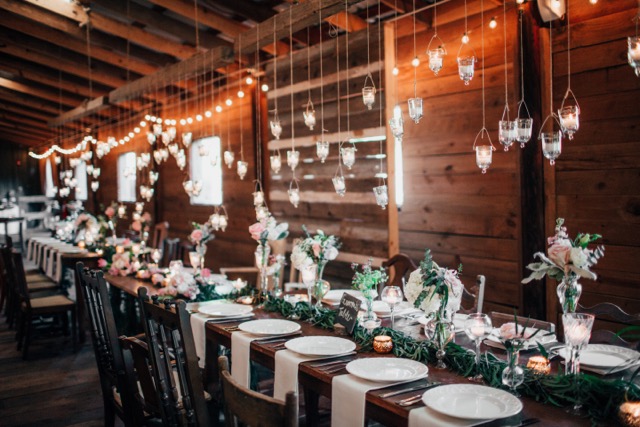 What do you love most about the wedding floral industry?
I love the people. I am a total sap! ( defined as "softwood between the inner bark and heartwood - Webster 1815 ) I am all about my bride and groom and whatever they want. I get involved. Still after twenty years of weddings, my goodness I have gone from tons of books to just an iPad. I am always challenged to find a new design or some spark that perfects what my couple is desiring.
What do you hate most about the floral industry?
The business aspect - that's the truth. People versus business. I want to give everyone what they want and you can't always do that. Certainly sometimes it works that way but more often than not desired product and budget usually don't match. This is always a challenge for me. You know another area I really don't like is having to get dressed up and head out to go door to door to create new business. I want to say Hello…..don't you know me?

What are your biggest daily challenges and how do you overcome them?
I was brought up by parents that taught me strong work ethics and that family is everything. Trying to balance family, husband, kids, dogs and our business is challenging, daily. Remembering to give myself a break and to take time to breathe. Although all these things are challenges to me they all make my life so full and happy. Which in turn makes me want to share my flowers. I want to make people happy, it's very important to me! It's also a challenge to make unemotional people happy!
What is your favorite design story and Why?
I am always looking for the WOW factor, something different! Then I have to figure out how to do it. My son who has helped me for years and has a good eye and talent for what I do and is working toward his engineering degree and has proven to be a tremendous help. When I shared I wanted to do a "wall of flowers" he gathered his team and built the wall to hold up to 2000 pounds, built of metal it held the tremendous blooms in glory at what we refer to as the "Flower Wall Wedding". I believe The Knot Magazine recently published this wedding! Balancing family and business a wonderful, fun, and awesome experience.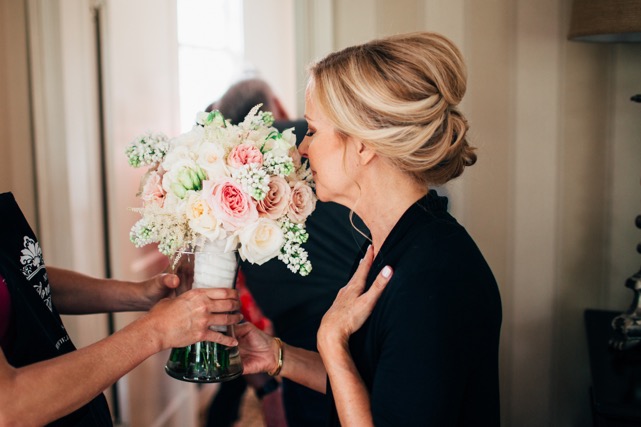 What is your biggest success when it comes to weddings?
One that captures the Bride's heart and in turn the Groom! When she says "this is exactly what I wanted, I couldn't ask for more"! Knowing this bride came in and wasn't sure about anything, things being a bit overwhelming. After meeting and talking flowers and tapping into what she wants and gathering little tidbits of their story, then to care, plan, create, design prepare. Presenting to this delightful couple their dream in reality ! Success!
What tips do you have to share with other wedding floral designers?
Don't undersell yourself - finding Details Flowers Software was so important to me. It has helped me to remember that I need to sell myself. Rather than coming to the bottom line at the end of the process only to find that ….I should have charged more!! When using Details I am so wonderfully reminded that this is what the price is and this is what it costs. We can look at other options, we can discuss but I am no longer beholding to change my prices to please the client's budget. I have other options available.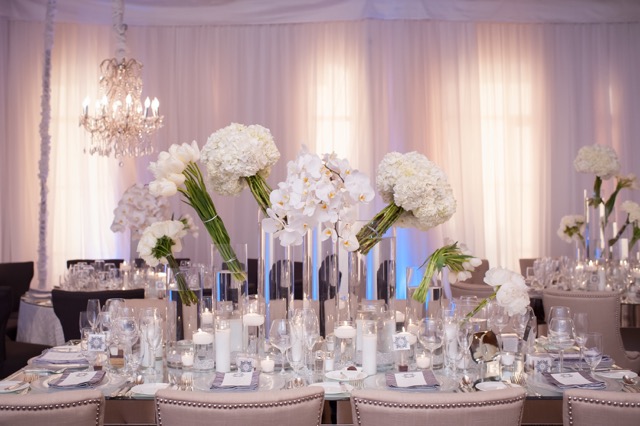 What do you love most about your floral importers and what do you value most about them?
I'm Mushy, I love good relationships, they are hard to find. In California I was with Mayesh for a long, long time. Helpful consultants and so very sweet. Let's have lunch, advice, sharing of wisdom and knowledge.
Since being in Georgia it's been finding the right one for a good relationship and when this company said that "we will do whatever it takes," I took them up on it. I would love to continue with my former wholesaler but pricing puts me out of the field. I found out that this company meant what they said and have always come through for me.
Before I began with Details Flowers I was getting ready for an event, looking over my myriad of lists and found out I was 500 green hydrangea's short….yes you read that right, 500 flowers short for this wedding. So I called my company that said "whatever it takes….." and you know what THEY SAVED ME. 500 GREEN HYDRANGEA'S. Hall's they stand by their word and I love them and here is another reason why I LOVE DETAILS FLOWERS! No more oversights and miscalculations!
What is your biggest business motivator?
Giving people what they want. My husband always says it's good to make money too! I want to give them exactly what they desire and more by being unique, creative and thinking outside that box. That WE are the missing puzzle piece that makes it all come together , to be the most beautiful picture and memory forever. Every bride, every budget, every time. The best, the happiest!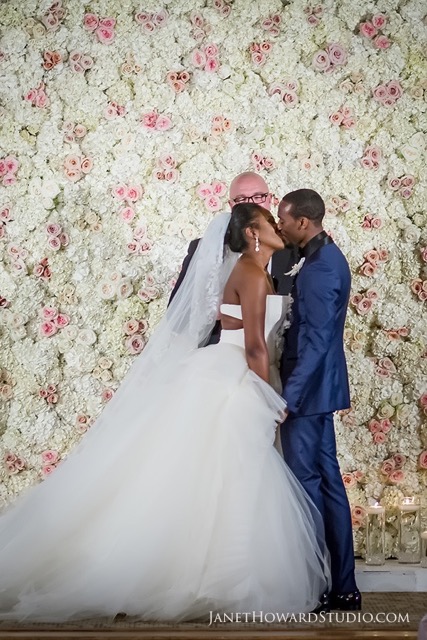 How does Details Flowers software improve your bottom line?
Details Flowers holds me accountable. Instead of saying Oh yes we can do that. We go through the program and input the information and see exactly what the price would be….either it is acceptable or we can continue to work on making it budget friendly or all out what they want. Hard to argue with a program that says ….this is what your dream would cost! Thank you Details you just made my job easier and saved me time and money…..and guilt. Just saying!
Where do you see your business in 10 years?
10 years - mmmmmm! It's me…. Can I continue to do it… climb the ladders, lift and carry, create it! I think I don't know about all that, but I have more what I call Place Goals. I want to be doing events at some special places The Swan House, and in Napa Valley and some of the most luxurious hotels. I want to volunteer to do Christmas at The White House.
Mmmmmm the beginning of my Floral Bucket List! It's time to start creating your floral buck list too. So many things you'd like to do and so many places you'd like to go! When you begin using Details Flowers Software your life begins to open up like a flower blooming! I'm not kidding, you will find that extra time is at your fingertips, no longer are you searching for this information from a past event, it's there at your fingertips. Creating and working within a budget, Details Flowers assists in not forgetting to add in your labor and staff, or the flowers that need to be ordered, or what your bottom line is and making sure that it stays there. Pricing, inventory, design, client information and we just keep blooming. Join us!
Thank you Holly for a wonderful time meeting you!