The United States has a long history of driving innovation and producing high-quality products of all kinds. In the modern world, this often looks like software solutions and applications. Details is proud to carry on this tradition by building our platform right here at home, using domestic talent and labor, to deliver a platform to help small business owners in the floral industry thrive in their own right. We have never outsourced any labor or support because we value the talents we have right here and want to support our local community.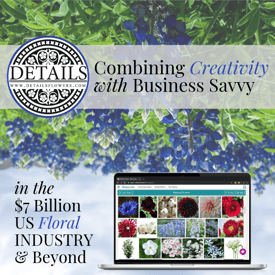 We're also women founded, owned, and operated – a distinction we take pride in and a key factor in our ongoing success. The tech world tends to be very male-dominated and we're proud to join a long and growing line of female-powered businesses and female business mentors.
By developing and supporting our platform together in a localized environment, not only can we work closely and with more efficiency to build a superior product, but we can also strengthen the economy through creating jobs and wages that support our local community.
We're doing that with our business, and it's exactly what we want to help florists everywhere do with theirs, wherever they may be.
Competition is steep in the modern world and it's not always the easiest (or least expensive) route to produce high-quality products at home, but we feel strongly that making our product here allows us more freedom to create a superior platform. Some of our competitors choose to curate their labor overseas because it's less costly, but there are some things about good ol' American ingenuity you just can't get anywhere else!
Click here for a flashback video from the beginning of Details Flowers Software
Our software combines creativity with business-savvy, paving the way for successful careers in floristry. Currently the United States generates over $7 Billion annually in the floral industry alone, and Details wants to play a role in helping that number grow, and grow, and grow. Our all-in-one solution for florists and event designers was made right here in the US of A and we're proud of it!
There's never been a better time to buy American made products and that's why we've got a special offer just in time for the 4th of July holiday. Choose a high-quality, American-made solution for your business to help you do more and earn more this year!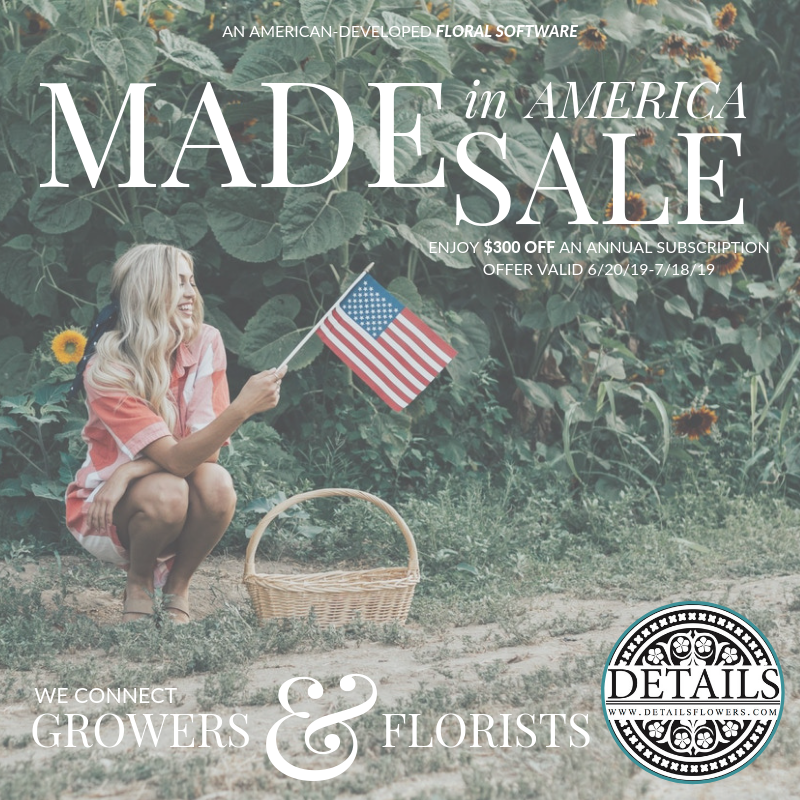 This 4th of July, we're celebrating by giving you $300 off an annual subscription! Offer valid 6/20-7/18 with code: USA2019 Visit https://hubs.ly/H0jpFfj0 to start your free-trial today!