Little did I know there are some special people in Des Moines, Iowa. They enjoy delightfully designed landscapes which were planned and planted many years ago; there are also some special people who enjoy the same designed "floral-scapes" from this talented and knowledgeable floral and landscape designer. Let's take a minute to see how this master landscaper moved into flower design...or was it the flower design gardener who moved into landscape design? There is a fine line between landscaping and floral design...except when you talk with Meg Steen of Fine Line Design!
FINE LINE DESIGN - Lees Summit, MO 816-944-4033s - Meg Steen, Owner and Floral Designer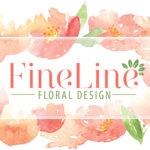 What's your name all about?
Fine Line Design is a landscape & wedding design company. When Meg Steen was in college a particular shrub caught her fancy; a beautiful dark green, ferny shrub called the Fine Line Buckthorn. While brainstorming for a name this hardwood shrub again caught Meg's fancy and filled the Fine Line Design space perfectly and has been the company name since.
What do you love most about your city and the events that you create?
We are in Des Moines, Iowa, a small town with Kansas City being the next step up, big enough so we have a nice range of event spaces. Combined we have lakes, barns, The Performing Arts Center, and a grand selection of outdoor areas that offer a myriad of genres for events. I love our Wedding Professional group, they are all really good friends and we are able to network, promote each other and if booked we refer to one another. It's the mid-west and we are much slower on trends. It's a wonder filled industry and made even better by relationships created by all of us who are in the industry here.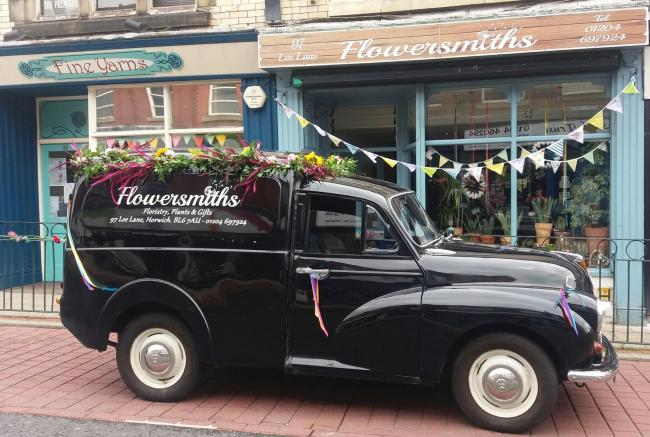 What do you love most about the floral industry?
I love the floral industry and wanted my business to grow. We do 400 designed landscapes a year and are in our 6th season of landscaping. It's the stable part of our business and allows for the growth into wedding & floral design. The floral industry is instant gratification for me, with landscaping it can be quite a while before you see the matured landscape that fulfills your design. I love that floral is very tactile, hands-on, and more personal. I never wanted to open a "flower shop" or have a corporate side of only weddings. That is endless administration and I am not as interested with all those aspects of our industry, hence why I love Details Flowers, it handles the details and formatting and gathers data for staff. This makes my job much easier.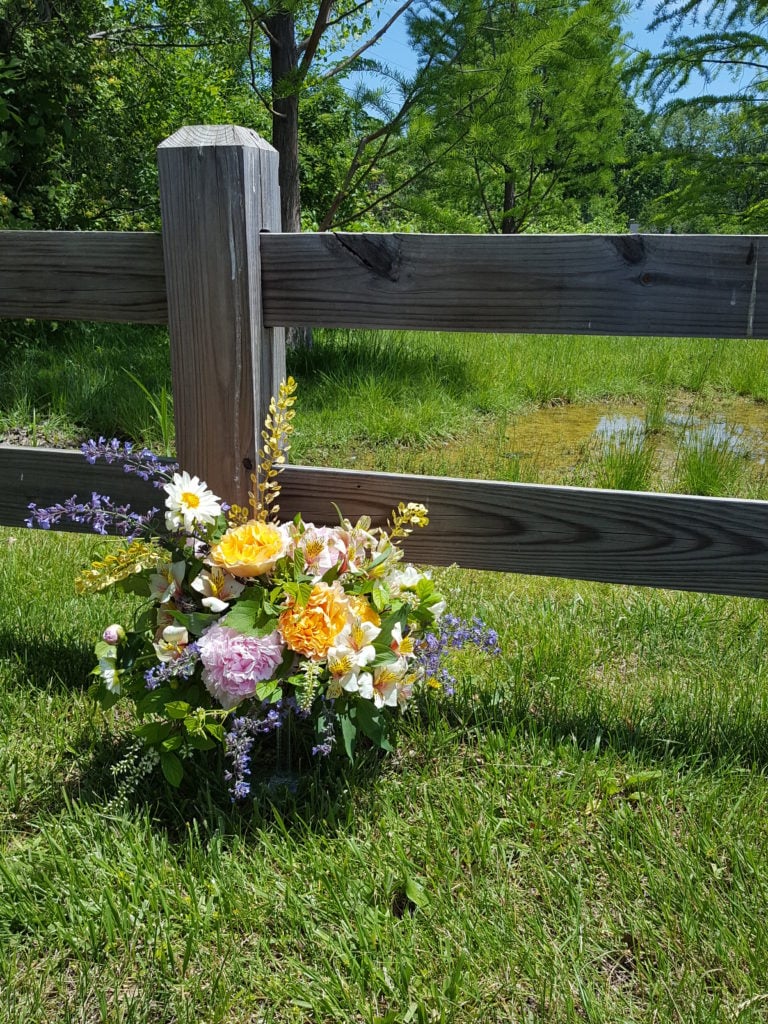 What do you dislike most about the floral industry?
I hate to go back to the venue at the end of the event. It is my least favorite thing to do. Breaking down and taking it all apart. It's also usually fairly late! I also don't like to say no to events or jobs but I also dislike wasting my time with things that we can't or don't do, so I am fairly free with referring jobs that will fit one of our other designers in the area. We all work that way here! It makes such a difference, every day.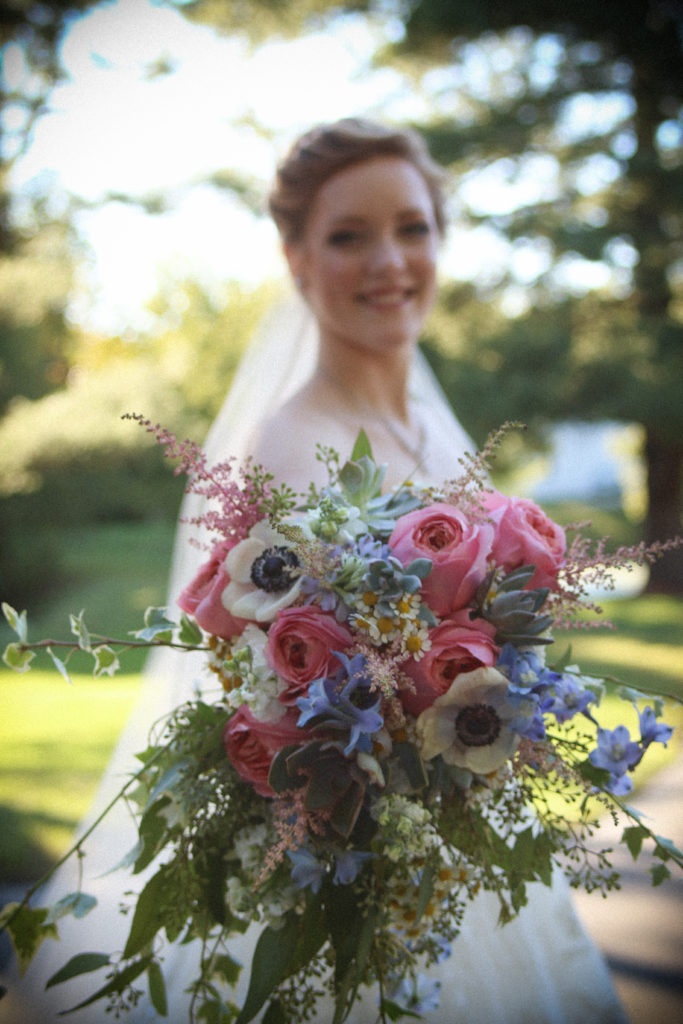 What are your biggest daily challenges and how do you overcome them?
Usually trying to remember my time line tasks, when next payments are due, what revisions need to occur on upcoming weddings! All the administration! Details really helps with this because I can click and it will auto populate with changes and it saves so much time.
What is your favorite design story?
Oh, I had a couple come in and they had been high school sweethearts. They had their prom pictures and we pulled the corsage from the picture and then went to the high school and took pictures of their lockers, he was a football player, she was a cheerleader. It was so much fun and such a great time to share with them. I just received an invitation to do the floral design for her baby shower. I love how it continues… (We call it blooming, editorial note)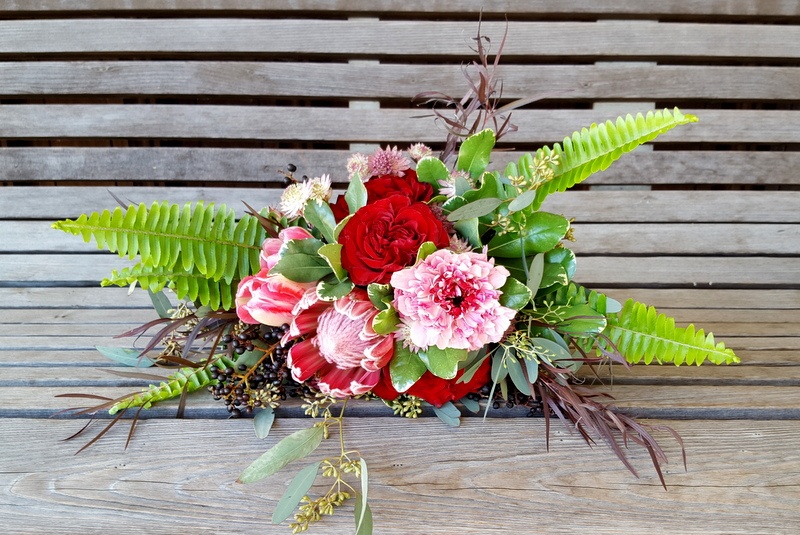 What is your biggest success?
Easy, when people cry! Big crying and a lot! I know they love it and are overwhelmed especially when the mom says it was "Perfect" for her daughter. These are my biggest successes. And don't forget I am all about that instant gratification so talking with clients getting their ideas, matching those dreamy visions with real plants and flowers is fulfilling to me. It just all comes together a perfect fine line design.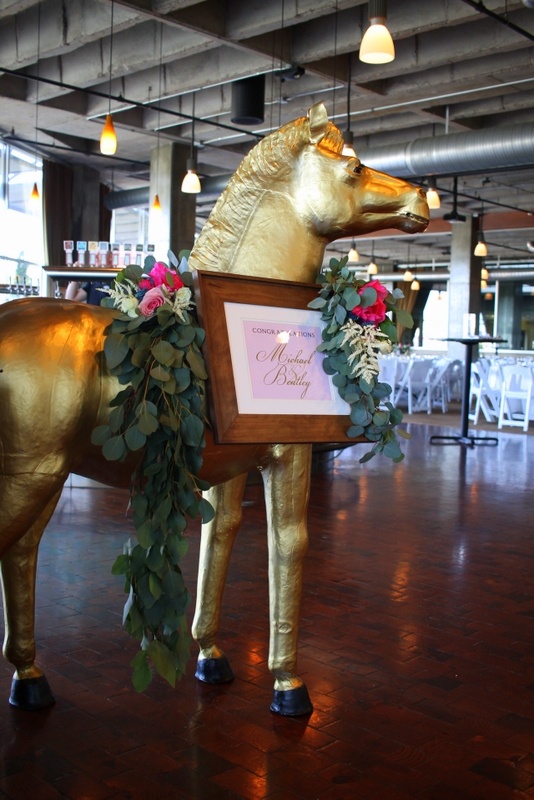 What tips do you have to share with other wedding floral designers?
Work hard. No stress – no headaches!
Be invigorated in all you do and be ready for the next event instead of being ready to NOT do the next event.
Love what you do.
Be wise in your decisions. We work really hard so don't give your time and ideas away for free. We have implemented a questionnaire to prepare for meeting a client – it they can't take the time to fill it out, we won't have the opportunity to meet with them.
Always talk numbers first, high and low range of event, and be candid; once money is out of the way the rest should be smooth. This is another area where Details Flower software takes the "I don't want to talk money" out of the meeting! When the bride says this is what she wants, Details Flowers shows this is the price for that desired bouquet!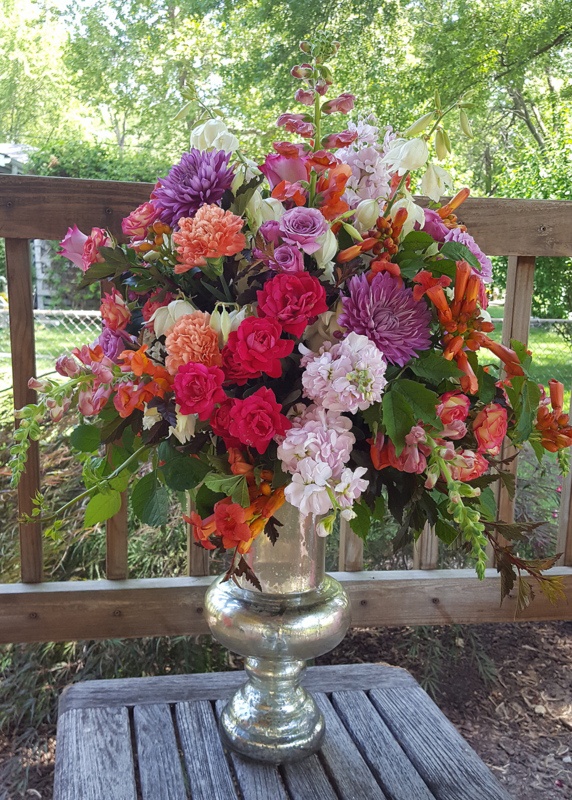 How do you deal with brides that you don't feel you can help?
We set up our expectations, what we do and what we don't do. We are blessed to not have to take every wedding, if it's not a good fit we refer to one of the other wonderful floral designers in our area. Not every client is a perfect fit – we are garden vintage and not every bride is garden vintage!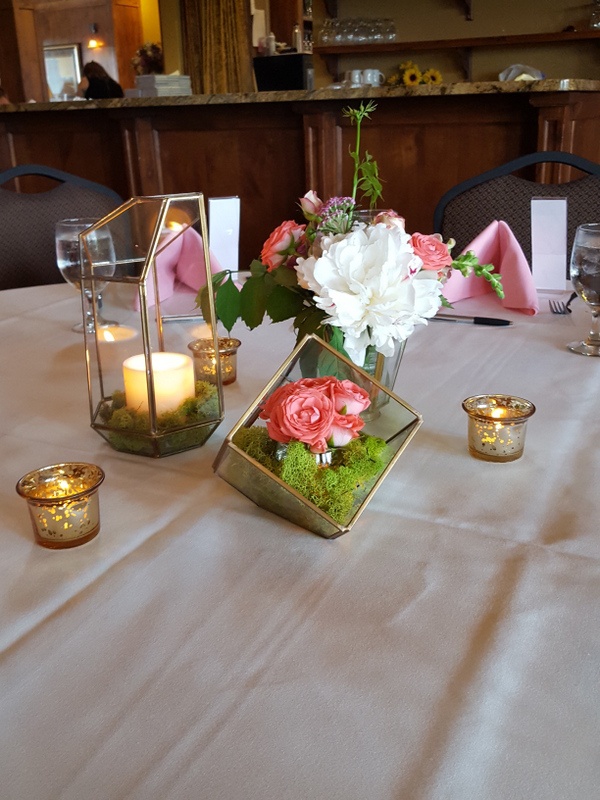 What do you love about floral importers and what do you value?
We have 4 or 5 wholesalers in Kansas City. The ones with great product have lousy salespeople and the wholesaler that has great sales people, have product that is hit or miss. I have actually thought about purchasing on line and having everything shipped to my home. Any ideas out there?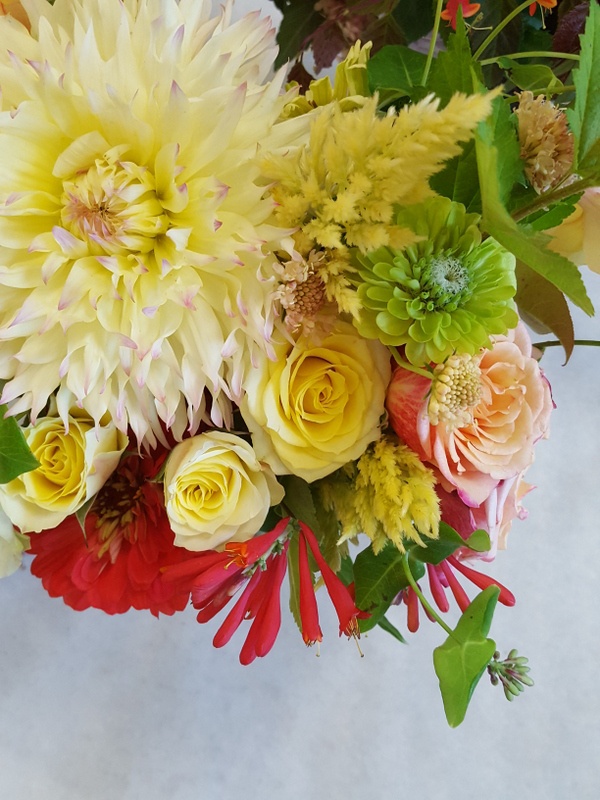 What is your biggest motivator?
FREEDOM! Not having an 8 to 5 job. Flexibility! To set my own schedule and financial freedom!
How does Details Flowers software improve your business?
Very simply, instead of 6 hours to prepare a proposal 1 hour, up front work load cut by 2/3 – this is extremely important. My days are laborious Friday, Saturday, Sunday and Monday. Details is the ultimate time saver and gives everything I do polish!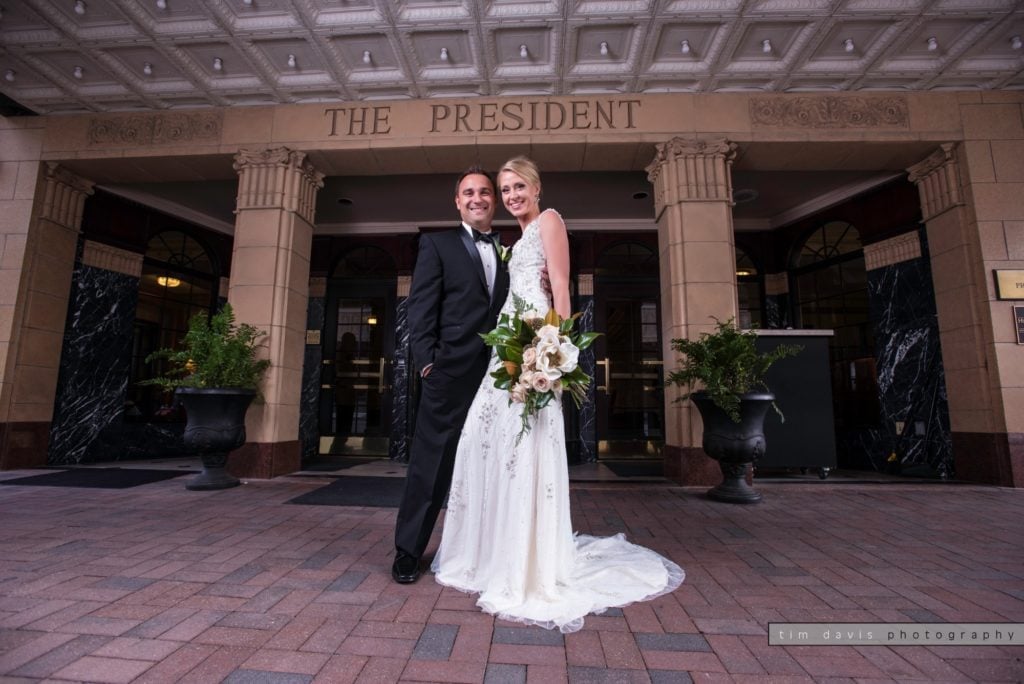 Where to you see yourself in 10 years?
In 10 years I wouldn't be involved in the day to day. I want to stay stimulated and go on to other and bigger things. Home remodeling, travel maybe, even a mini-home somewhere. I want to own land, a venue maybe, bed and breakfast. And perhaps a delightful old school bus, painted and it can be a traveling flower shop to schools to spark the interest of a few kids who don't know the wonders of the garden yet...
Other things to know about Meg!
Meg grew up with her master gardener grandma spending hours with her in the backyard garden, creating bouquets every day, and sharing them with friends and family. She finds beauty in our everyday natural environment - native wildflowers found on the side of the road, seasonal color changes, bark, twigs, wild flowers. Initially, she had no plan to specialize in wedding floral design, her first step into the industry was when her sister was getting married. Meg happened to have worked for a florist in college, and learned how to create a boutonniere through researching it on the Web. Thus, a wedding floral designer was born - and where it all began. Meg thanks her grandma for bringing her into the profession of her dreams!
Quote from Blog…"I'm just a lady who loves her plants and wants to make the world a beautiful place one yard (and now one wedding) at a time." -Meg Steen