At Details Flowers, we are ALWAYS searching for and implementing new strategies to achieve three very important goals:
Lighten your load as business owners/designers
Give you more of your time back
Make you more profitable
The Virtual Design Assistant Program can do that and more!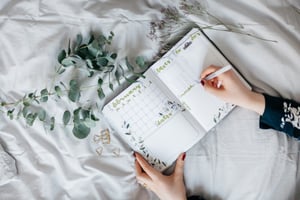 As designers and business owners, your list of to-do's is never quite complete. From accounting to employee management, meeting with potential clients and networking in your community to the actual hands-on design time, there is very little to spare. Let's not forget that most of us have a family at home that is vying for that time as well.
The key is deciphering which of those tasks can be delegated. We completely understand how difficult it is to hand off those tasks, but once you've taken the step, it's makes a world of difference. You can finally start to see the light at the end of the tunnel! Maybe it's something small like turning over your social media to an employee or finally hiring that bookkeeper.
At Details, we have taken note of a new shift in the creative sector. Busy creatives are now hiring virtual assistants to do a myriad of jobs to help them succeed. We saw the same pain points for our clients and realized that our platform was a perfect pairing with a virtual assistant.
A virtual DESIGN assistant.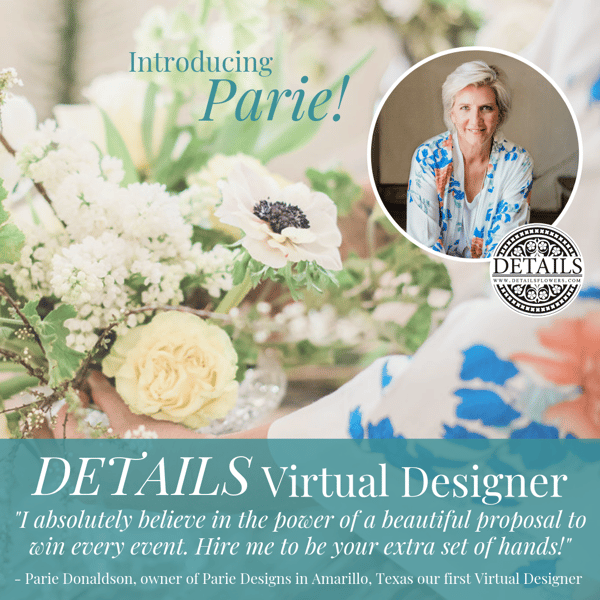 Let us help you further by lightening your load and giving you more time to spend with your family, in your community, and for self-care (cue sound of bathtub filling up).
We truly believe that this program could be beneficial to any of our clients and suitable for so many occasions. Example:
You just found out you are expecting a child! Super exciting, but also a tad scary since many of you are solo-preneurs. Our Virtual Design Assistant can alleviate the pressure to complete those proposals while you are on Maternity Leave or just needing some family time.
Your business is growing exponentially - again super exciting, go you! But how the heck are you going to get the new proposals out and still have time to service your existing clients with the quality of customer service you have been known for? Enter Details Virtual Design Assistants. The talented designers know how to WIN contracts and DELIGHT clients. Our VDA's will lighten your load and free up your time-- so you can keep growing your business without jeopardizing the processes that made you successful.
You are at a crossroads in terms of personnel and need help, but you're not sure if hiring a permanent employee is what you truly need: a clone of you! Hiring a VDA is low commitment and gives you a helping hand one event at a time. And guess what, THIS type of money management is absolutely going to make your business more profitable.
So let's talk - we would love to discuss all the different ways that hiring a Virtual Design Assistant can be the next step for a more successful you! Here's the basics about getting started-- by reaching out to us at parie@detailsflowers.com for more information.