We have many wonderful clients around the world and sometimes we're lucky enough to hear from them about what they like about the Details Flowers platform and how it's helped their business. Deidre & Casey Ellis from Poppie's Florist in Crossville, TN wrote this testimonial about how using Details changed the way they do business and the positive effects it's had for them. Thanks Diedre & Casey for the kind words!
Before we decided to go with Details Flowers Software, we relied solely on a paper file system to keep track of our weddings and events. That quickly became a huge headache and involved way too much time to organize. Our shop was growing a lot faster than we had ever expected and we needed a software that would keep track of our events and cut down on the time spent planning them. Details has cut our time significantly and has actually allowed us extra time to take on more events. Having the design board and being able to add pics from Pinterest on Details has really helped our brides visualize their choices and ideas and they love that feature of the software. We get phenomenal feedback on the layouts of the proposals we are able to send out using Details as well.

Details has also helped increase our profit on events and weddings. Having the software calculate total stems needed and calculating the cost saves time and can send directly to multiple wholesalers for quotes. The work is pretty much done for us and allows us extra time for other things at the shop. We love having the feature to upload our own items in the item gallery. The wedding world as far as supplies is constantly changing and improving so that is really an important feature to us.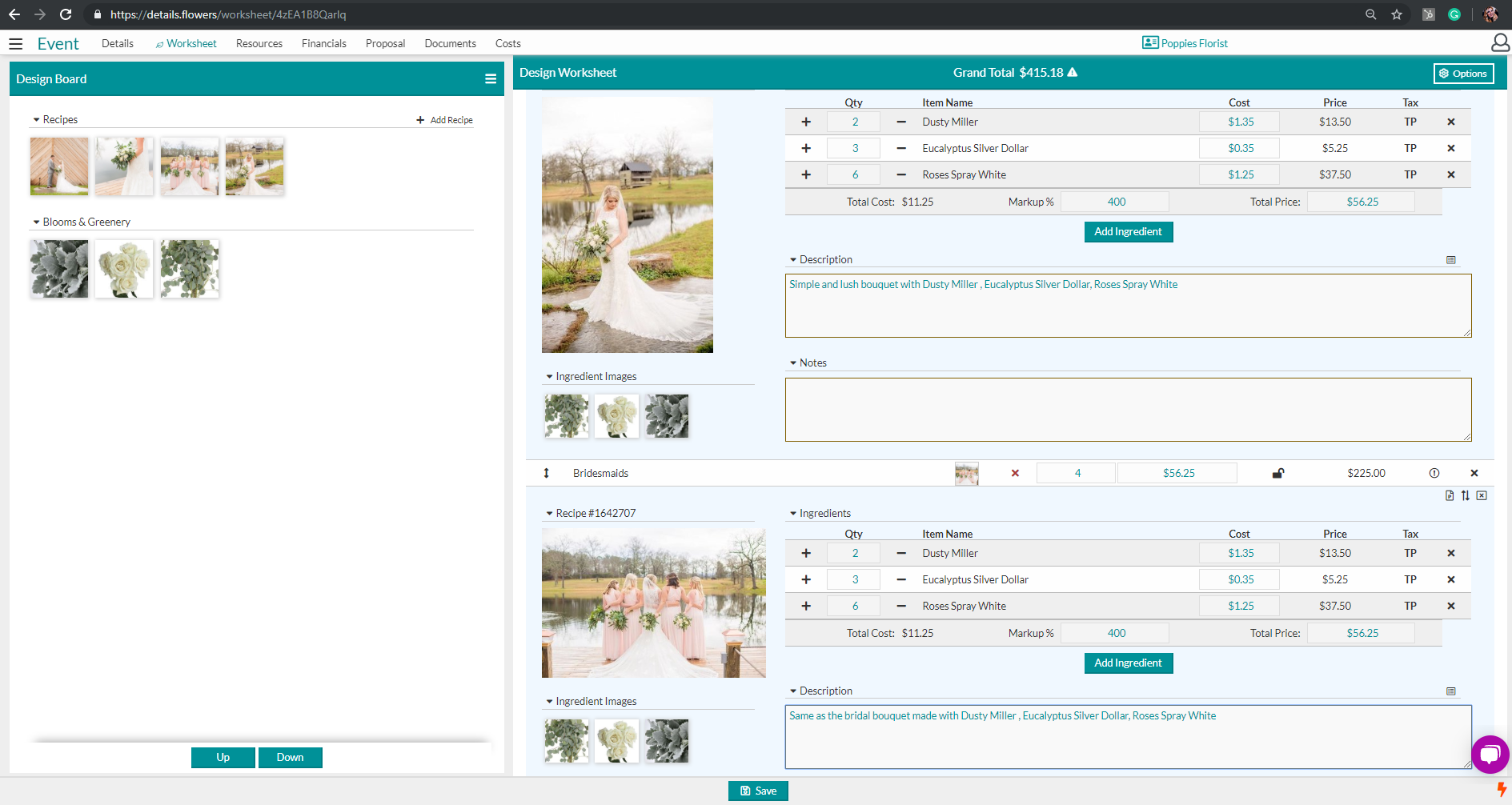 This software has been a staple investment for our shop. The ease and convenience of it all has really helped us with time management and bringing a better representation to Poppies Florist. Upon meeting with a bride, we then turn to Details and start building the proposal. Having access to all stems and supplies within the software makes it so easy to drag and add and before you know it we've created a gorgeous proposal that we are thrilled to send to our bride or client. Also, going back to make changes is no big deal and as you make changes, Details keeps up with your stem count and cost as you go which is wonderful and makes less work for us.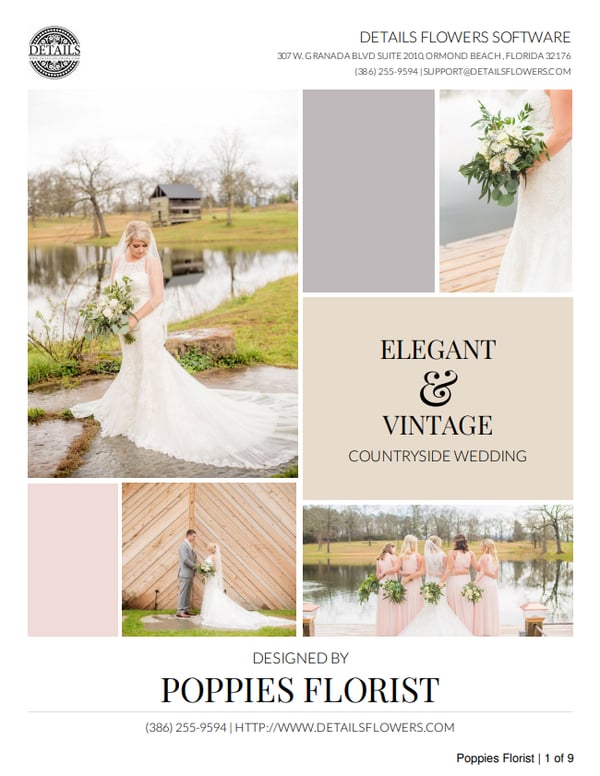 Above: Details Flourish Thrive Proposal Template - Available to users in the Online Marketplace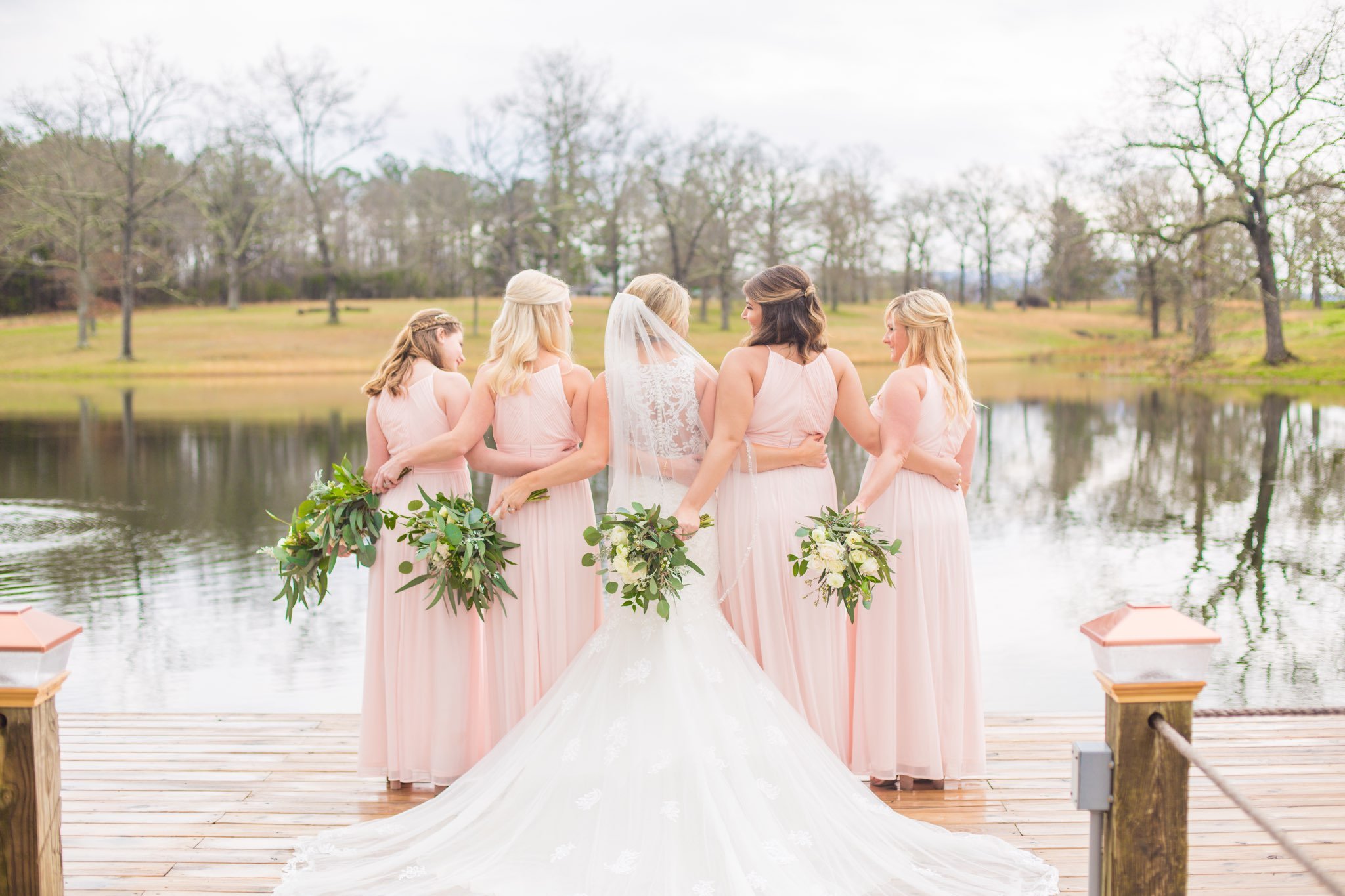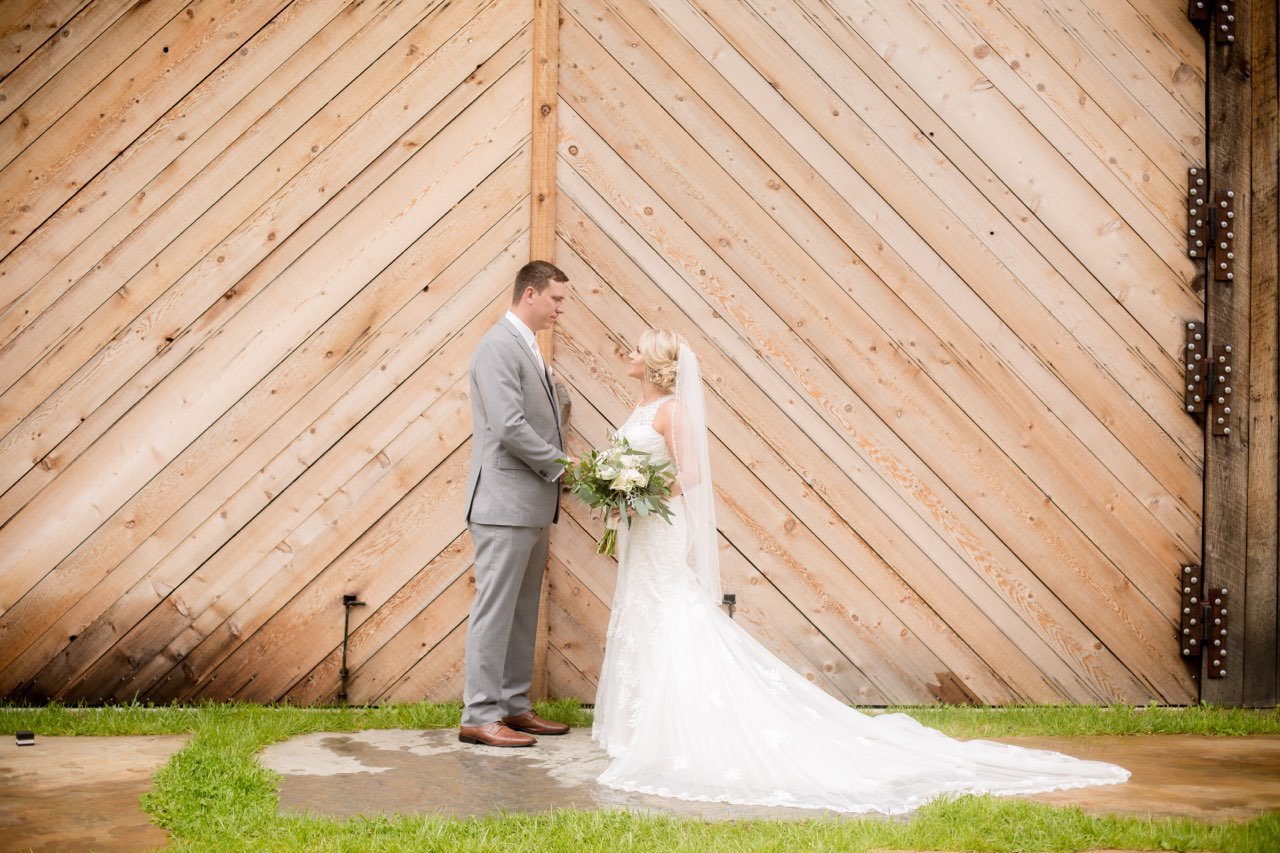 By Deidre & Casey Ellis - Owners of Poppies Florist Photography by Rebecca Hayes