It's here! The New Template Editor! And by golly, it's amazing! With a few clicks and image uploads, your professional presentation is more beautiful, more refined and more amazing. We love to hear the feedback from your clients when they see your elevated new look! And guess what?!-- this is just the first one. Our team is planning to give you more individuality and options. Not every client is the same, and they require special touches. We will be designing and creating more proposals for you to choose from! If you have any suggestions or ideas, please set up a consult with our design team!
PAGE ONE- THE OVERALL LOOK: This is where you can customize the imagery, the color palette and clients names and information. Updates are easy and quick.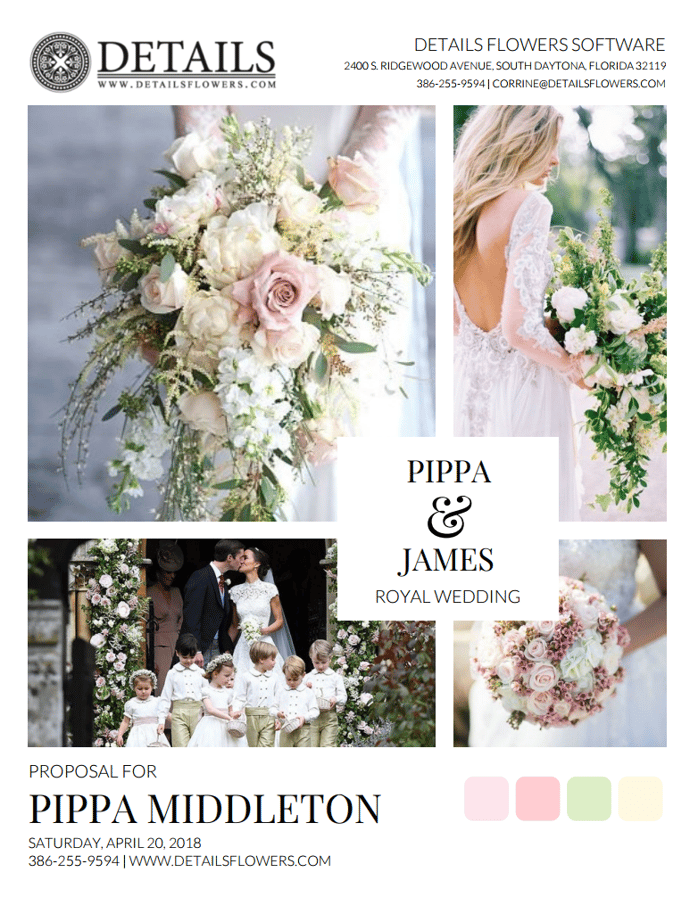 PAGE TWO- THE DESIGN PAGE: More colors, more imagery and more options. You can change the headers and titles to what you would like to call them and update a custom description or note to the bride.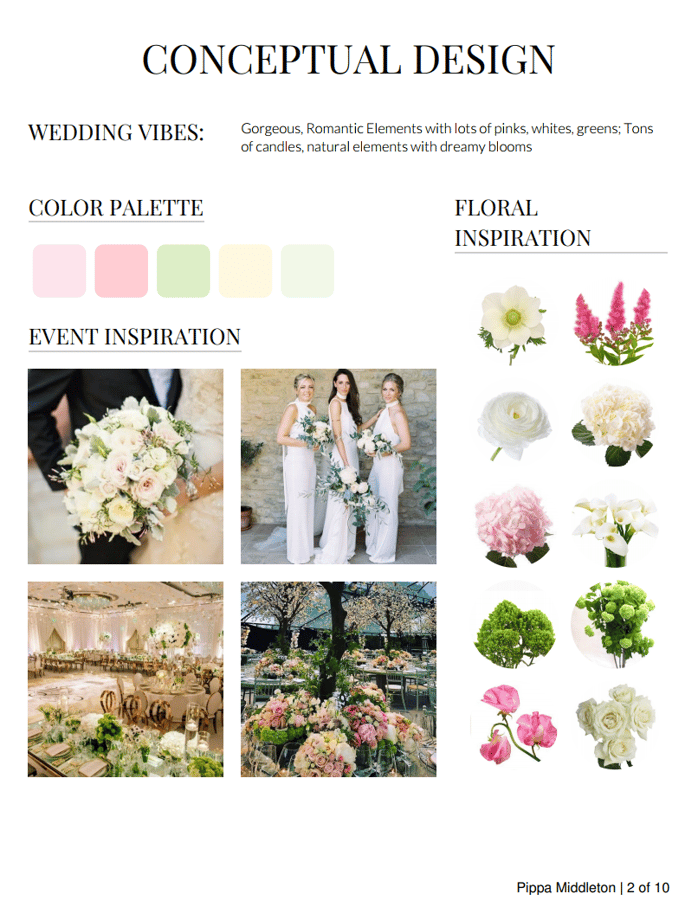 PAGE THREE & FOUR- LINE ITEMS: With this update, you have the option to turn off individual line item pricing. We've also added small thumbnail photos of the blooms being used in each of the designs to help better display your intended color palette for each item.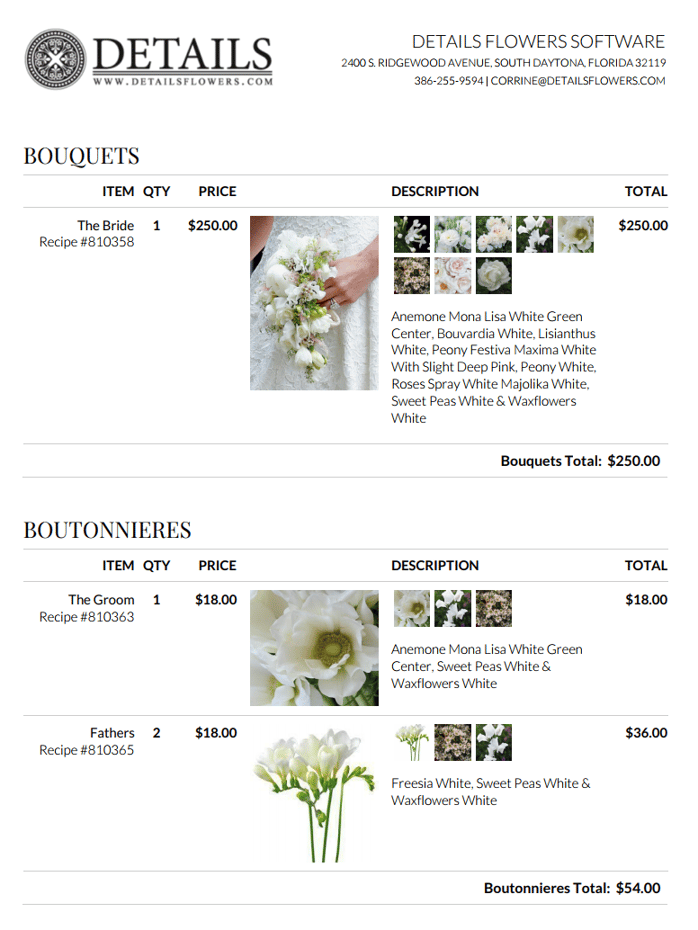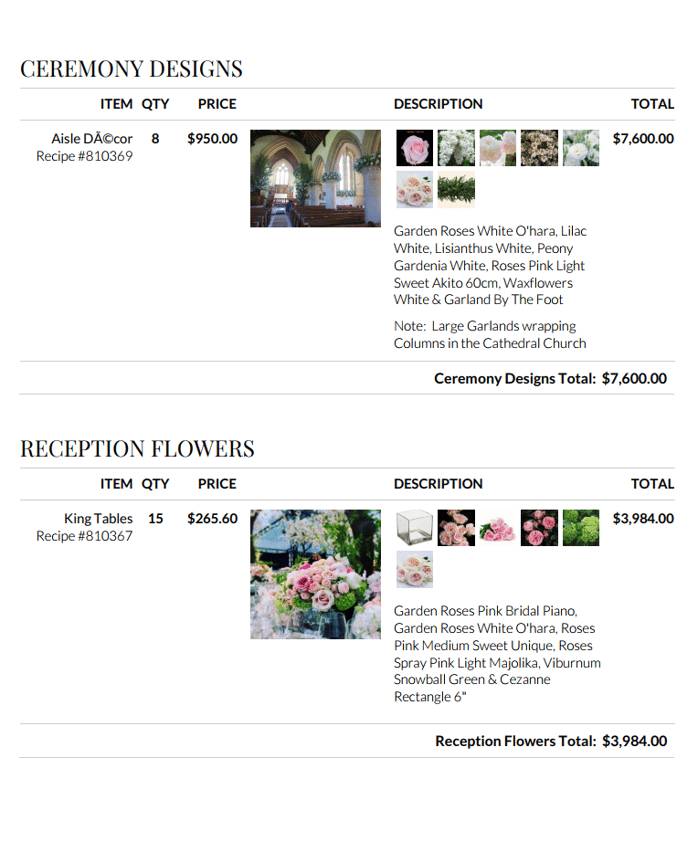 PAGE SIX- TERMS & CONDITIONS PAGE: The Header for this page can be updated to reflect what you would like to name this page. Custom terms are still updated in your company settings.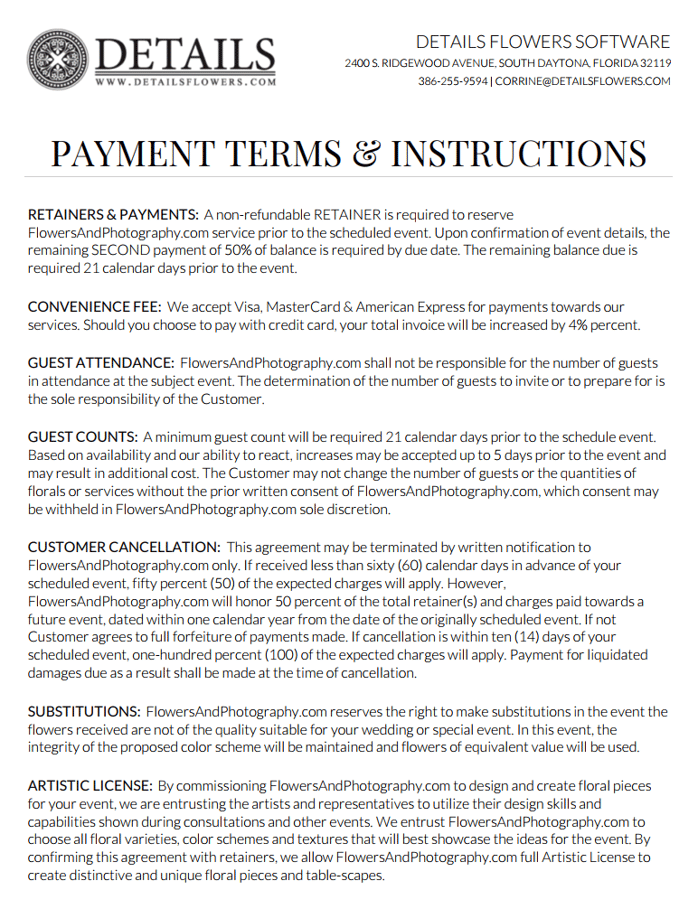 PAGE SEVEN- SUMMARY: You can change the headers and titles and also make the invoice number visiable if desired. You can also make your signature show with a date on the contract if you would like. This feature is an option.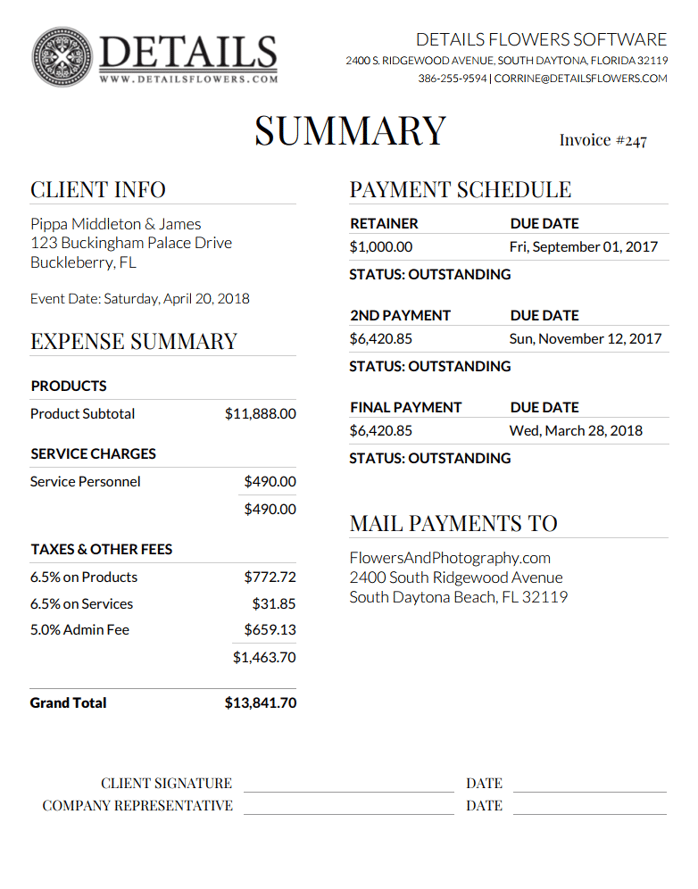 Please let us know if you have any ideas for the future. We are always so happy to hear from our florists and their experiences and sales successes! We believe in giving you back your most valuable asset: time. Join us to get started!