Meet this week's Featured Florist, Tonga Christy! Brides are swooning over her beautiful designs and breathtaking arrangements and bouquets! We are excited to share her blooming story!
See more at House of Redd's Floral Design Atelier!
What is your business name and how did you come up with it?

House of Redd's Floral Design Atelier Tonga (pronounced Tawn-ja). With our last name being Redd, my husband and I began "The House". Being creative with a love for flowers and design, we knew that floral design had to be a part of the name, then living just south of Baton Rouge (Cajun Country) in Louisiana we warmed to the word Atelier meaning "shop" in French.
What do you love most about your city and events that you create?
Prairieville is a quiet rural community. We began as a small family owned retail shop. When we started growing we decided to leave retail, choosing to design special events and weddings. We have a passion for people, flowers, décor, planning and design. We delight, enjoy and hold close the relationships that we develop with our brides and families and those special people that allow us to share in the special moments in their lives.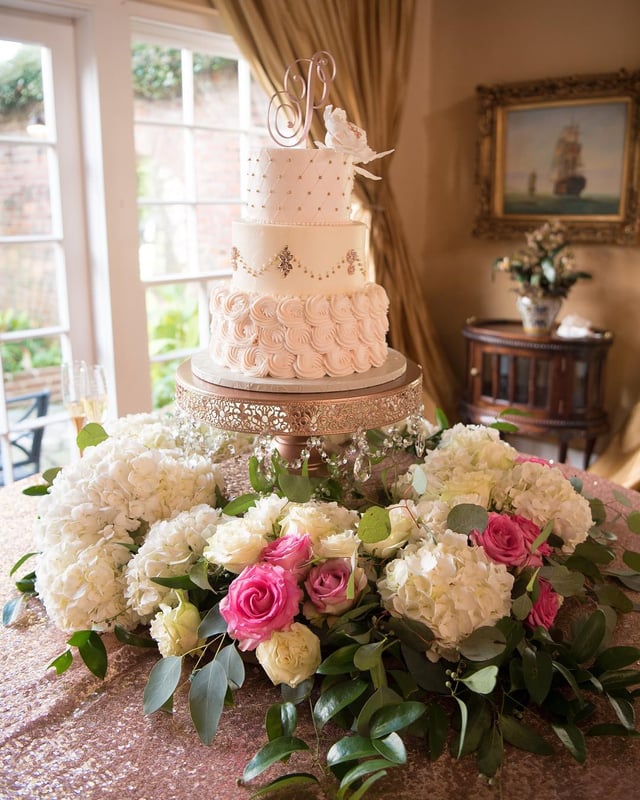 What do you love most about the wedding floral industry?
Flowers, Brides, more flowers and more Brides! I love it all. I love all the varieties of flowers and the process that brings them from the wholesaler to the finished design. I love being involved in all aspects and was just invited to become a member of Nina Ricci Bride. I love getting to know our Brides and finding out what they are dreaming of for their special day and then creating it.
What do you hate most about the floral industry?
I really dislike that we don't have the ability to get what we would like and that the shipping costs are sometimes ridiculous. We always seem to have all the same flowers and I would like to see the ability to get unique and different flowers that are not what everyone else is using, at a cost that is not out of our ability to include it in the design.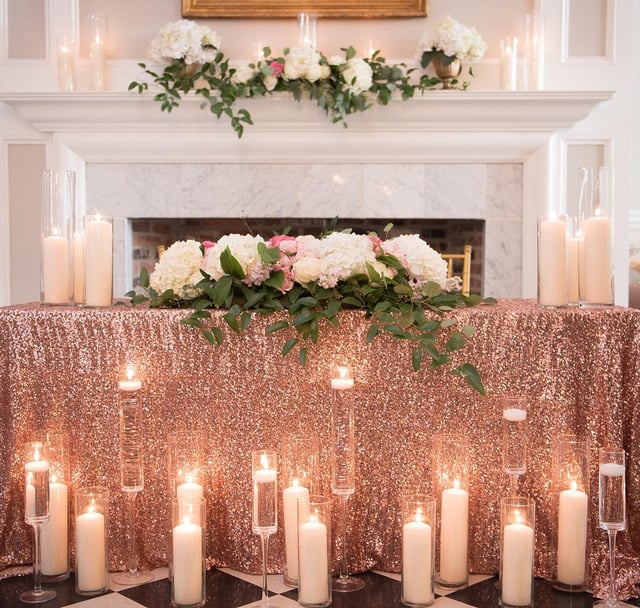 What are your biggest daily challenges and how do you overcome them?
Sometimes I am challenged by The Knot requirements; needing to reply in a timely manner, no response brides, shopper brides. Things that take lots of time with little ROI. Trying not to give so much information away that it can be used to DIY or by someone else. Brides sometimes don't understand all that goes into the design and flowers. I try to use my instincts and wisdom.
What is your favorite design story and Why?
I was invited to the Special Event 2010 International Gala Awards. I was assigned with a variety of planners to prepare for a Wedding Brunch with Frank Andonoplos, Chicago Designer Extraordinaire! He chose metal as his theme and we needed to design some- thing spectacular. I didn't see him until the day of and he was extremely pleased with what we created. I knew he truly appreciated our efforts when I received a beautiful thank you card and chocolates when I returned home. Yes, Frank made me feel special!!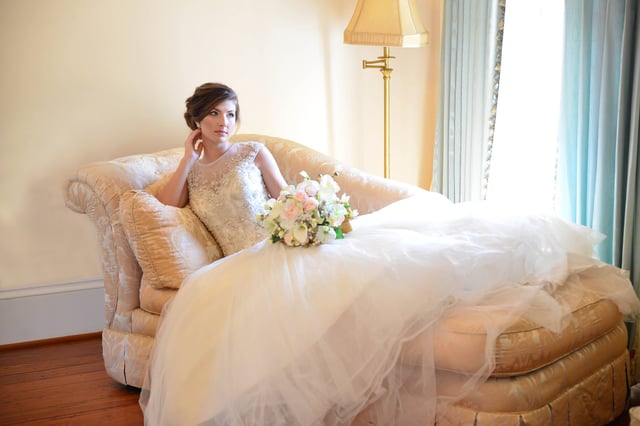 What is your biggest success when it comes to weddings?
If the Bride is happy on her day...it's success! But it begins with the moment she contacts us and our first meeting, we talk about what she likes, her dreams, her budget and then get down to creating. Sometimes brides and budgets don't line up so we have to really work to get what the brides wants and what the budget will allow. It's a challenge, but on the day of her wedding, when she says "I Love It, it's beautiful! It's success!
What tips do you have to share with other wedding floral designers?
Love what you do! Have passion and care about your clients. Remember it's not about you!
What do you love most about your floral importers and what do you value most about them?
I love them! They really take an interest in what I want. I have a relationship with my rep. They do their best to get what I need and they see that I get their best. If the flowers are not up to par, they will add extra at no charge to cover. They advise me and provide me with assistance.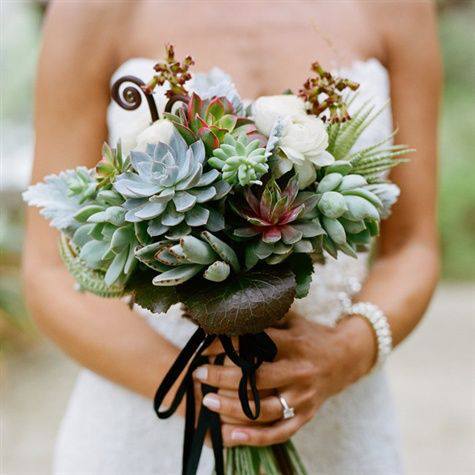 What is your biggest business motivator?
Designing and Brides and Flowers. I am motivated to create.
What is your "WOW" factor?
Keeping it personal and filled with compassion for each of our clients. My husband says I am tough as nails and I can tell it like it is! Yes, but when it comes to my Brides...I bleed. You know what I mean, even if it's just a prick of my finger or I hit my knee on a table! I lead with love, patience, compassion and desire to please our Brides. I try to al- ways remember that this time is about the Bride.
How does Details Flowers software improve your bottom line?
It helps with everything. Pricing, recipes, blooms it's user friendly. I can add to it as I go, I can create and share, on the spot, with my Brides. I can change pricing and add inventory. It's been a great addition. I would love to see the ability to give an estimate rather than a detailed contract. This would assist me. I love it that I can share my needs and they will be taken into consideration. With this program we can grow and realize our potential and desire to do destination weddings. It's so exciting and I am so excited to be a Brand Ambassador!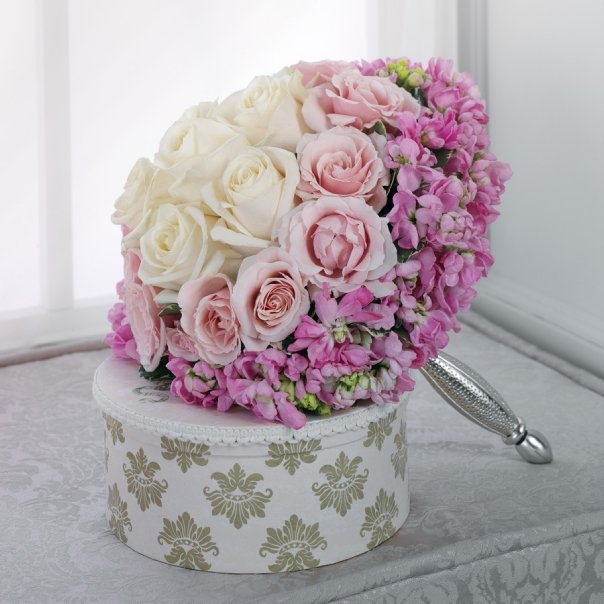 Where do you see your business in 10 years?
We are beginning to see a future in destination weddings. Hoping to be doing more weddings and events and have planned a course from Preston Bailey. Of course I will always be creating with passion
We love your spirit, passion, creativity, and love for flowers, Tonga! Thank you so much for sharing your story. We are so glad you are a part of our Details Flowers family!
Always Blooming,
--The Details Flowers Team