Getting to know the florists that are using Details is such a treat. I know that our clients are super savvy, sophisticated, up on trends, and in love with flowers. When I sat down with Michelle Lewis of Bluegrass Chic in Orlando, it was no different. She is a master with color and such a high appreciation for flowers, that we were instant friends. I'm always curious how our florists will answer specific industry questions, here's what she had to say!
What is your business name and how did you come up with it?
Being from Kentucky, I really wanted to pull in the personality of my home town into the name and came up with Bluegrass Chic. Our company motto is- 'Unique Design using quality product with Southern Hospitality'. We bring that flair to the Orlando market and we set ourselves apart because of our stylish, creative touches and rustic designs and, of course, hospitality.
What do you love most about your city and events that you create?
Orlando is a great city to be a florist because there are so many unique and different venues. Everything is SO different. With the high amount of destination weddings happening here in Orlando, we have the opportunity to create so many different floral experiences. Plus, it's not only Saturday weddings– we have weddings are happening every day of the week– which keeps my staff very busy during the heavy wedding season.
What do you love most about the wedding floral industry?
What I love most about the weddings that we create is that they are all SO different. There are no two brides alike, and every wedding, every style and every combination of flowers is different. We are never bored with the work we do and our brides are always keeping up with the trends and not afraid to step outside the box to do things a bit different.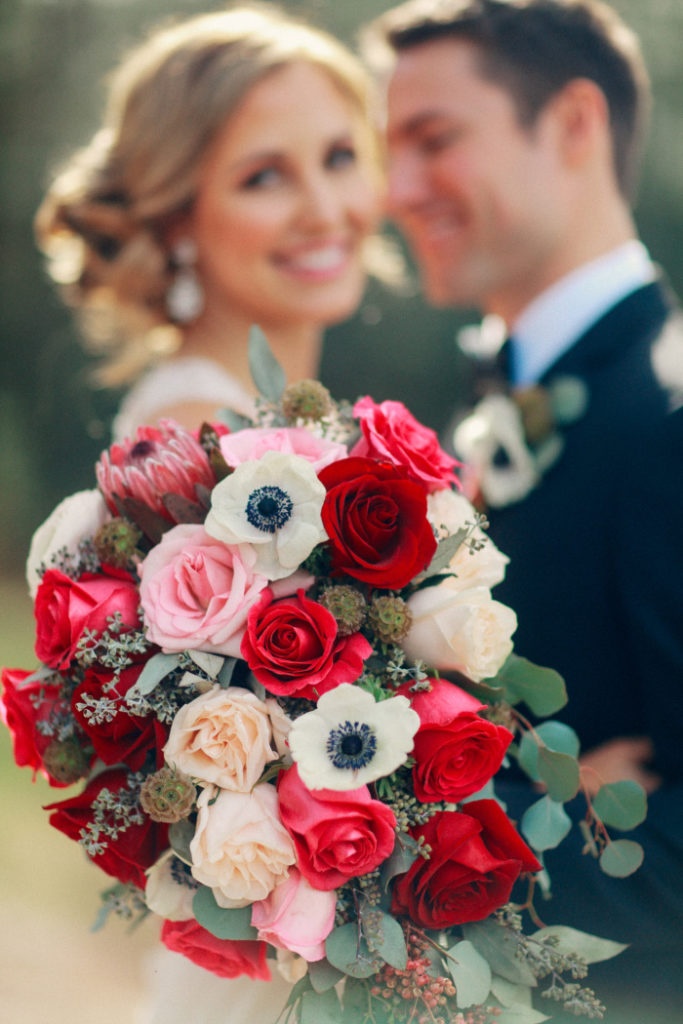 What do you hate most about the floral industry?
There are elements to this business that are simply out of our control. Every weekend is like a different puzzle. So often, no matter how perfectly we have planned the event, planned the perfect floral order– things happen out of our control. You cannot always depend on flowers to pass thru customs or that the weather will be perfect for an outdoor ceremony. We are often put to the test to remedy situations– and do it with grace and ease. Don't get me wrong– we love doing it because we know that we are playing a huge role in the bride's perfect day.
What are your biggest daily challenges and how do you overcome them?
Time management is a big challenge for us. Owning your own business and juggling a family is a major challenge that lots of working mothers face daily including me. As the owner of Bluegrass Chic, I am always working… day and night. It's hard to take time away when you are running the ship and a team of designers. I'm lucky to have such a wonderful supportive team of designers to make it look easy. It's not!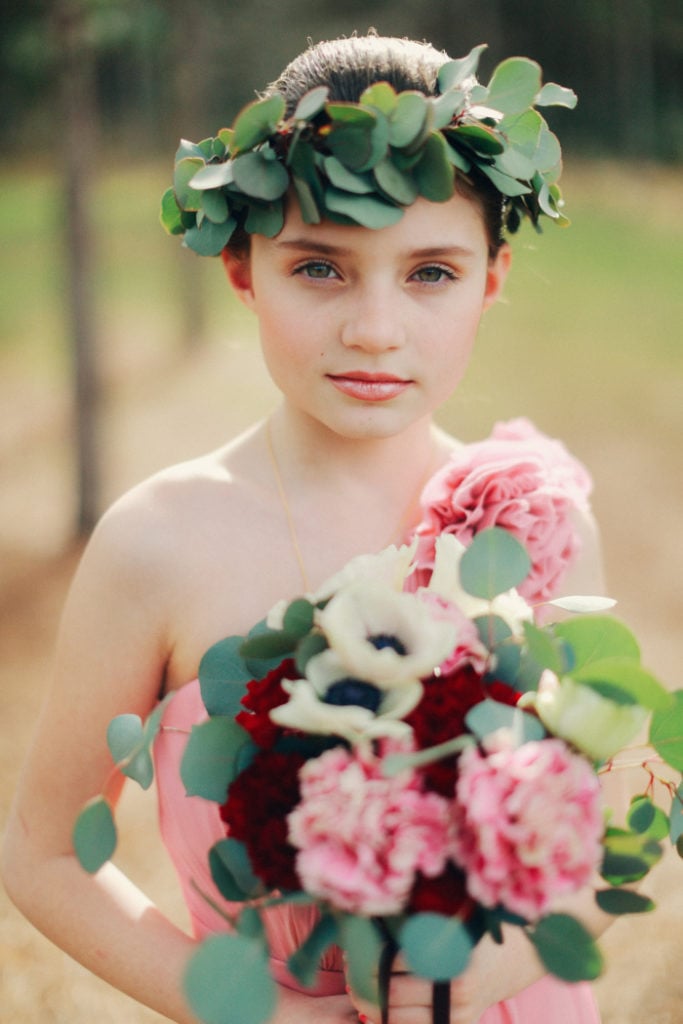 What is your favorite design story and Why?
It's not really a favorite design story, but I love to say I and Blue Grass Chic has helped to train some really fabulous designers over the years. We have had the pleasure of teaching some really novice flower interns into master designers. It is so satisfying to know that you have contributed to love, guidance & mentorship to creating some talented individuals into lead floral designers.
What is your biggest success when it comes to weddings?
When a bride cries and gushes that her "Bouquet is Perfect" and 100% ecstatic about her bouquet. Our team at Bluegrass Chic pride ourselves in being able to please even the most diverse bride. Prior to the wedding day, usually the two days before, we send images of the Bridal bouquet to the them for their acceptance. We really want to be sure that our Bride is100% ecstatic about her bouquet– and that she can rest easy that the rest of the day is also picture perfect.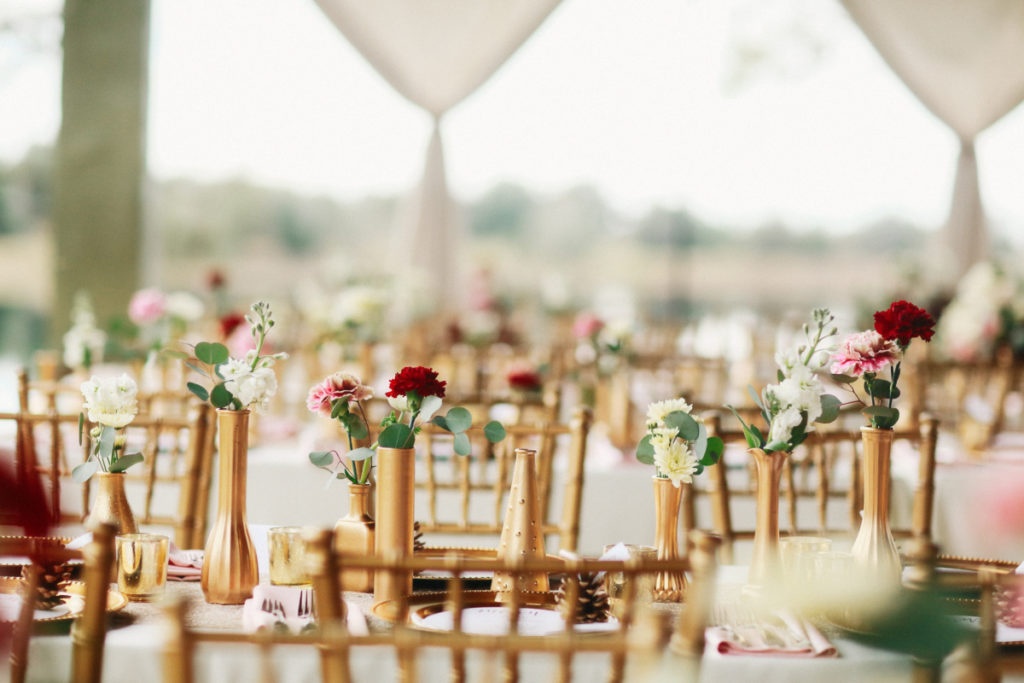 What tips do you have to share with other wedding floral designers?
Know your client and set your limits. After just a few years of experience I have realized some red flags when meeting with new clients. I now listen my gut when it comes to working with certain personalities, and don't get bullied. I think that florists should think about the experience of working with the clients, and that it's not always about getting any job, but the right job. Some people are too difficult to please, and business can suffer for working with people that you are not 100% comfortable with. Being able to connect with my clients is as important to me as making the perfect centerpiece.
What do you love most about your floral importers and what do you value most about them?
Our wholesalers and importers genuinely care about the product that we receive for our clients. We work with their buyers to hand-select top quality blooms and product for our brides. Our suppliers care as much about the end result almost as much as we do. Having a relationship with our collective group of floral providers means that we can trust to flowers we send out we be the best of the best.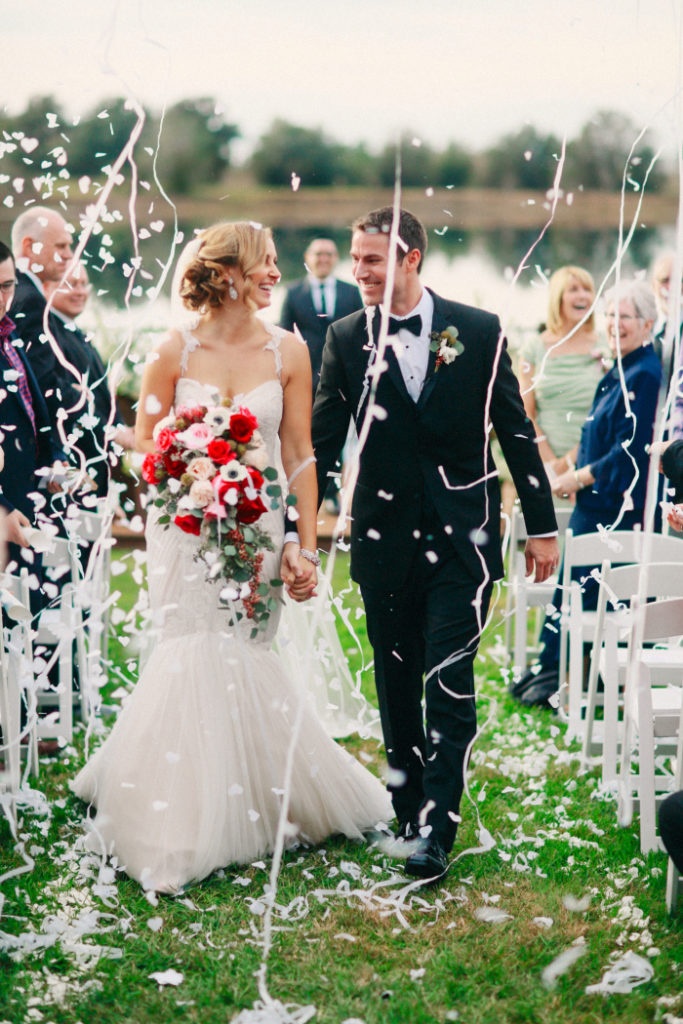 What is your biggest business motivator?
The Bottom Line is a factor for sure because I have a family to support and the time away from family has to be worth it. I also want to ensure that my employees are happy. We don't just want to stay busy, we want to do good work in the community and bring this energy forward and do more amazing designs.
How does Details Flowers software improve your bottom line?
The proposal generated with Details Flowers is so clean and streamlined, it makes so much sense and is easy for the bride to understand the vision that we are creating for them. I have received so many compliments on her new system, from brides & planners alike. Details is a very interactive experience and has helped us with knowing what to order-- in the moment we send a bride off with a proposal.
Where do you see your business in 10 years?
I'd really love to expand Blue Grass Chic to other markets with several branches. We are streamlining our process and creating great designers that I can see several Blue Grass Chic Floral studios throughout the country. That is a way down the road, but it's on the radar.
Thank you Michelle for your contribution. We are looking forward to watching your business grow over the next year and the wonderful flowers you are creating in Orlando and beyond. Be sure to check out their work at www.bluegrasschic.com.