An important part of building a business in the modern world involves marketing it through social media. Potential customers will almost always look to your online presence first to get an idea of who you are, what you offer, and how you operate. Opinions of your product can be largely influenced by how many people appear to be engaging with you online through various platforms.
Think about it, when you're looking at reviews for a product, it's important to see how many people are backing it up. You ask yourself, "How many five-star reviews does it have?" "How many people have reviewed it?" And so on. This can make or break your decision to purchase – right?
Details wants to help your business grow the right way so that you can thrive. We've grown our business through authenticity without taking short-cuts, and that's a message we believe in. When businesses buy followers or influence it is disingenuous and can lead clients to believe a product may be touching millions, when it may only be hundreds or thousands.
We all know that business profiles pick up fake followers without trying sometimes – that's just the way platforms like Instagram work whether we like it or not. Here at Details, we expect a certain number of fake accounts to come and go from our sphere of influence, and you should too.
That being said, let's do a quick comparison between amounts of real followers between various florist software companies – check this out: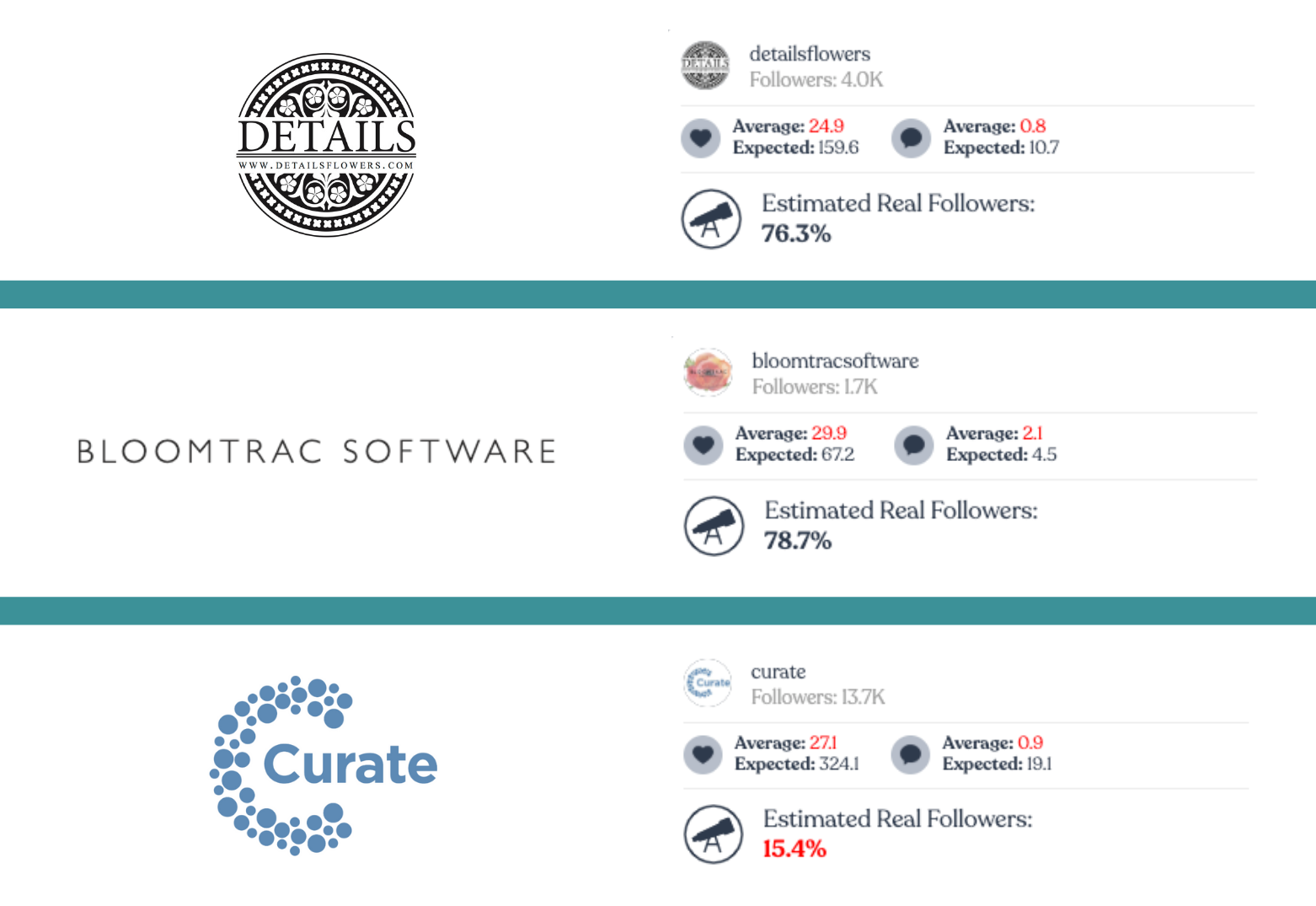 Wow! There are some pretty stark differences here. Seems like one of our fellow florist software companies may be curating more than just their software, but we'll leave it up to you to draw your own conclusions. See for yourself at igaudit.io
At Details, we believe honesty is the best policy, and we know that operating with integrity is a key to success. We want to encourage our clients, and fellow software companies, to operate with authenticity. After all, it's working for us!