Delightful and Diva don't normally go together but when you meet Studio Flora Diva, Beth Hohenessy (pronounced like "go and see") you will be delighted too! A true lover of the concept of sharing, caring and trust! Read on and find out how this delightful diva gets it all together, keeps it all together and loves to share! AIFD certified! Nothing better!
What is your business name and how did you come up with it?
When we decided to start this business we certainly didn't want to go with "Peg's Posey Patch" that wasn't going to work, and being the extroverted woman that I am, the word Diva did come in to play! That's a name that just happened to fit with me! We didn't want a retail florist shop more a studio.... and I didn't want the word flowers but flora was perfect!! So Studio Flora Diva was created.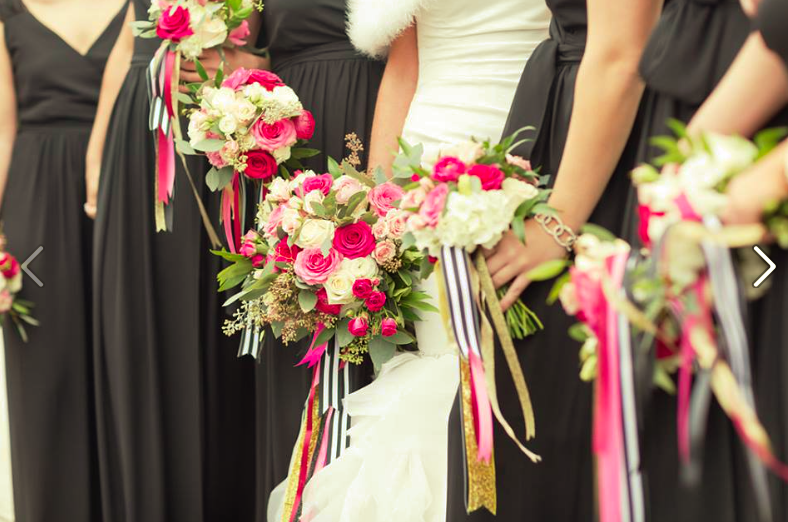 What do you love most about your city and the events you create?
Asheville has always been in the top ten destination wedding locations and a superb city for a variety of beautiful venues. You can go from the mountaintop to the riverbed, to the grand hotels and then there is Asheville's natural beauty which allows the ability to curate some of the finest weddings.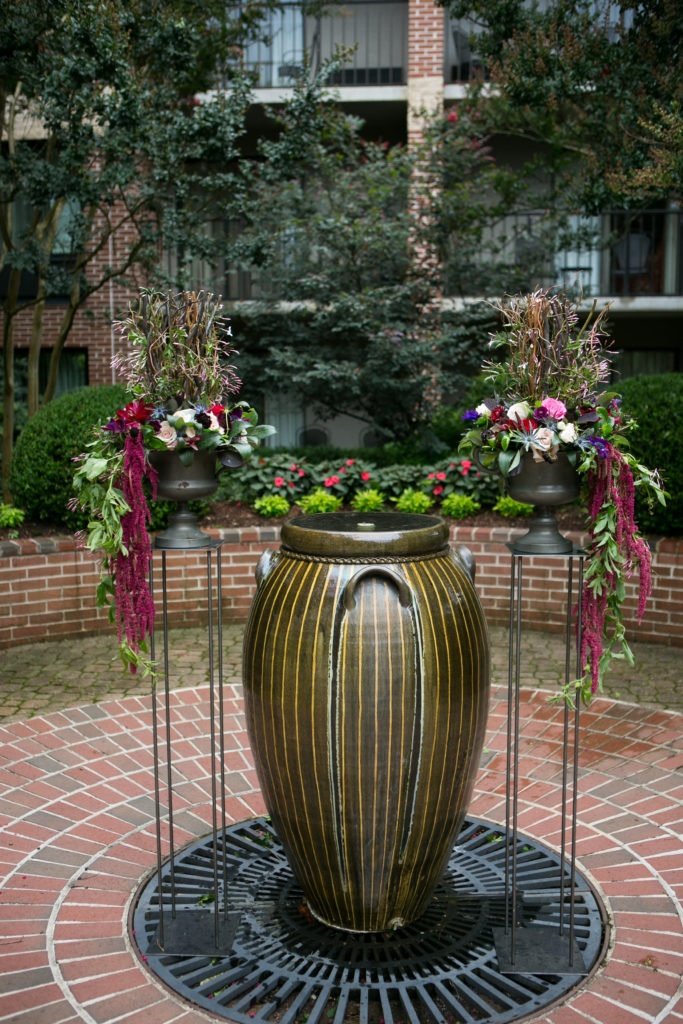 What do you love most about the wedding floral industry?
As I have a vast number of years of experience (another way of saying I'm one of the older women in this industry) and have been doing this for 34 years. My daughter is 35. One lesson I learned early was that it is extremely important to stay current and never do the same wedding twice. I love to push boundaries! My job is always to take what's trending and to work with the couple to find their taste and style and then to bring that trend (if they desire) into their style. I'm not a Pinterest fan - it is no longer a place of inspiration. I love when someone says to me..."do whatever you want...money is no object" Which has actually happened twice to me.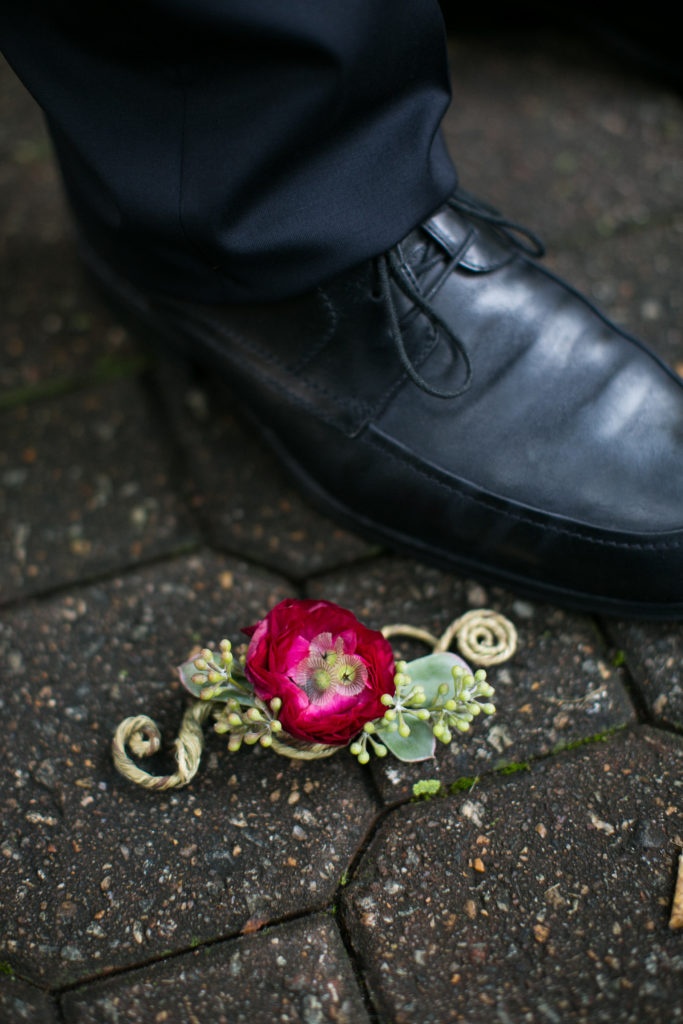 What do you dislike about the floral industry?
I just have to say that I am bothered most by the lack of group community! Here are a couple of reasons I feel this way, we have not been able to promote ourselves very well as an industry and in this industry competition can be very ugly, lots of hoarding and an attitude of no sharing!! I being a member of AIFD (American Institute of Floral Designers) there are members all over the world! This allows me to share so much of what I do and what I know. We need to be a collective whole (industry). We as a collective whole need to know how to share our knowledge, if you are good at your job you should be sharing information, saying "copy me", do it - SHARE! Everybody benefits! One of the ways I'm known is "The Chandelier Girl"... that's because I had a great idea, I created it and now.....I share it! It should be a part of all of our businesses because everyone benefits!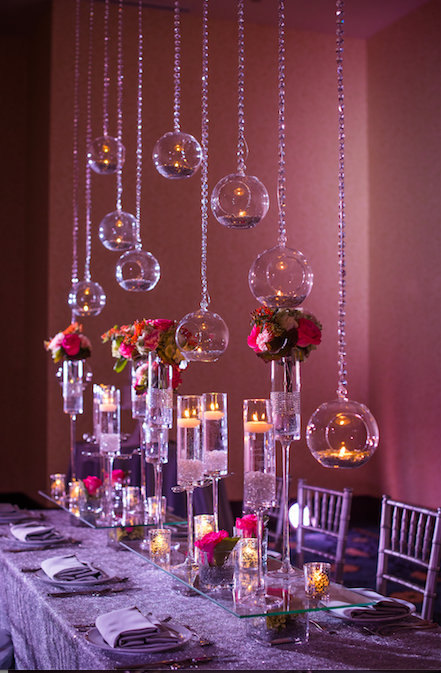 What is the biggest daily challenges and how do you overcome them?
It's a personal thing! I'm creative and not known for time management! It's always a challenge for me. This is where Details Flowers Software comes in and saves me by helping to alert me to what I need to do, who I need to do it for and keeps me in line with all the details of events. For the daily tasks I wish I had a mini-me but since I don't; I have managed to meet the challenge of time management with the help of Details Flowers Software, which keeps things on time!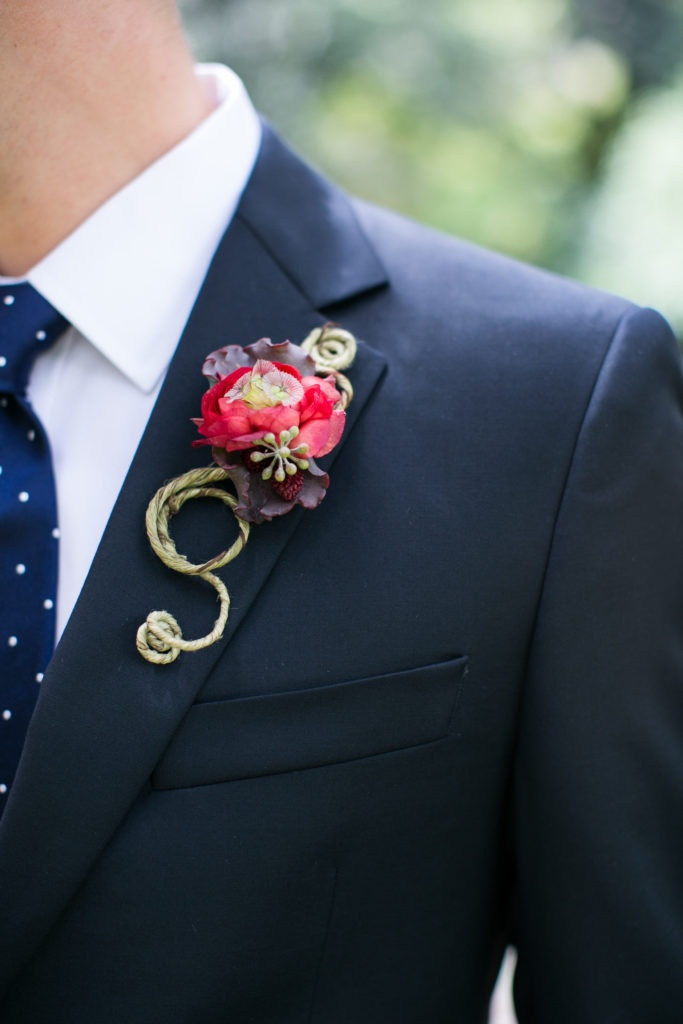 What is your favorite design story and why?
Two come to my mind! Both were the "all the money you want and no questions why!!! You know I don't sell flowers! I'm a big fan of Sean Lowe The Business of Being Creative . Everyone should be checking this out as he is all about the business of being creative. I know him and have met him, but I haven't asked him to evaluate yet!! I appreciate what wonderful things he says about the wedding industry! We all know it's not about the money but I can tell you it is about the trust. I was approached by a client to design an autumn wedding but we had some other events to design also The Welcome Party which was to be in a horse barn, it was to be casual country and full of fun! I gave ideas and thoughts and then my client said, "Just do it!". This equals creative FREEDOM to me and the best part is the "earned trust" from the client. So I reflect and find that the designs I love the most are the designs that I earned the clients trust. When the wedding came around I had the same statement, just do it! Trust I love it!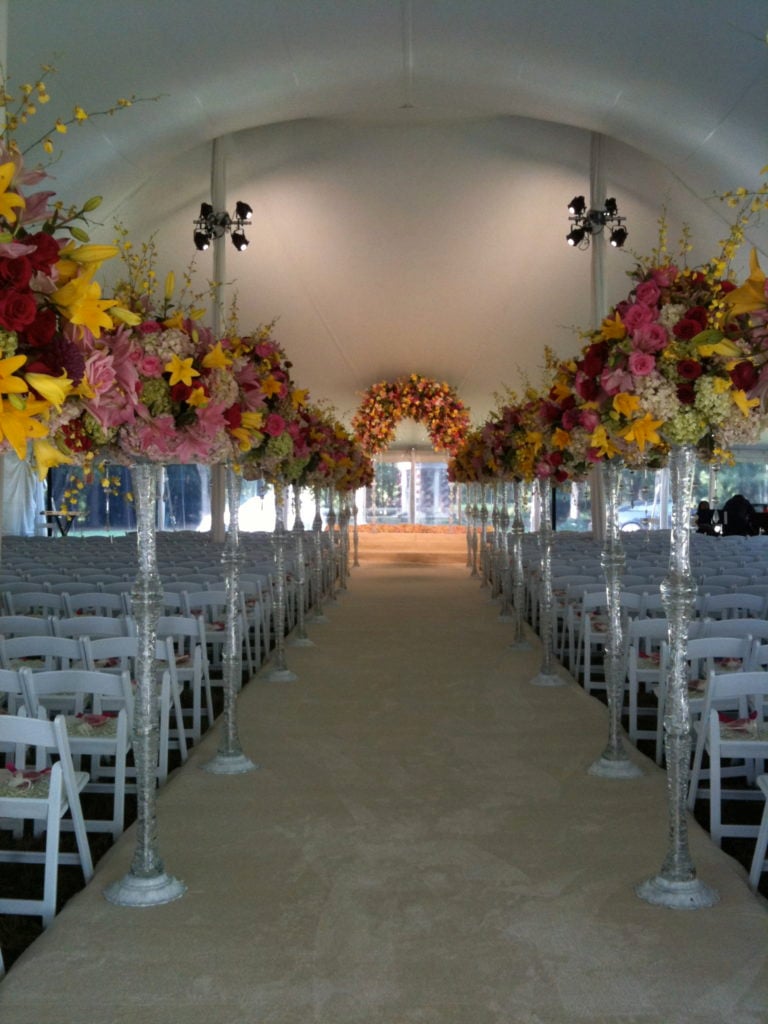 I want to quote Mr. Lowe "Creative businesses do not sell products or services, the sell process, emotion, connection and trust! If you refuse to do the work to hone how it is that you, your creative business and your art relate to your clients on every level, you are going to be left behind. You may be that good today, but you will not be tomorrow. What is intractable, intrinsically valuable and an eternal basis for growth is: relationship!" Mr. Lowe goes on to talk about how you go about earning your clients trust...but a great point he makes is this; "If you pride yourself on customer service , why does a digital operator answer the phone? Nothing is ever perfect and I would even say perfect is boring. However, consistency, integrity and your willingness to get and demand respect will always create value in spite of, and maybe because of, imperfections."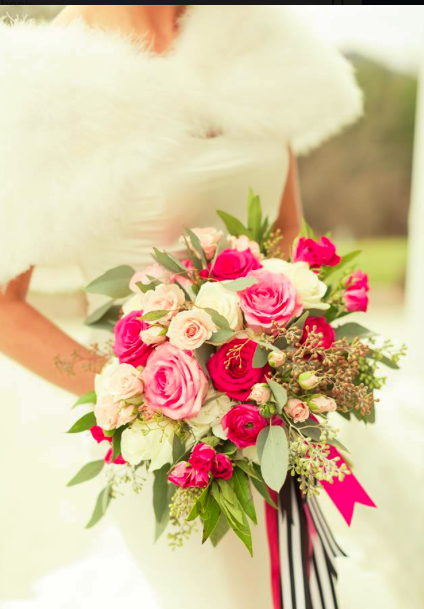 What is your biggest success when it comes to weddings?
Define success! I can look at dollars and say the biggest was 3 million with a 6 figure floral budget!! Success - yes, but for me it was the Mother of the bride who cried when she walked in and saw the completely designed event. I also had a client at the Biltmore and she wanted a "Smokey T" birthday party. Smokey T stands for smokey topaz! This turned into such a success that during the event she called me and said "Where are you...I just want to make out with your whole face (she's crying) you have blown my mind - this is way more that what I thought!" You know I love the trust and the creative freedom - it all just comes together! Really the money doesn't matter the sales factor comes from always exceeding the expectations!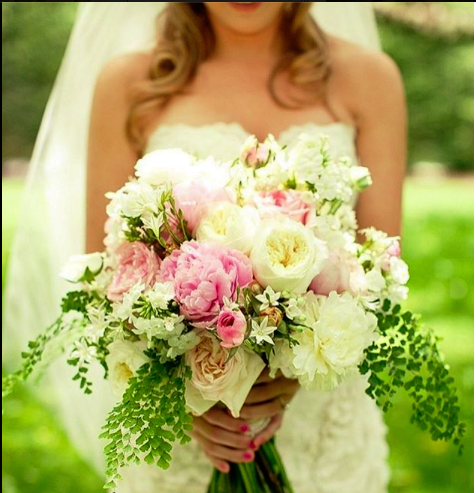 What tips do you have to share with other wedding floral designers?
Joy - have joy! Share - stop hoarding - Share! Remember that you are representing an entire industry and what you do reflects on all of us and this especially concerns Social Media. I want to share that "good mechanics" are 95% of a great design - if it's not going to stand up it's not a good design. There is no substitute for good design. Realize that all the DIY stuff is somewhat design dumbed down! Good design is good marketing for your business! Keep Learning and practice, practice and practice some more!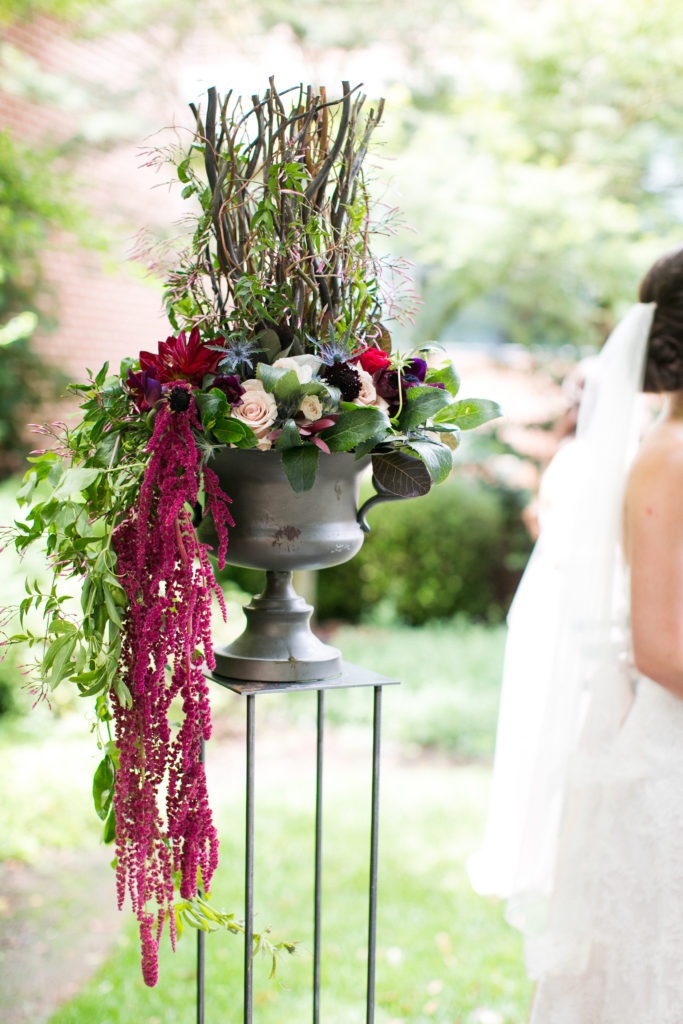 What do you love most about your floral importers and what do you value most about them?
Sometimes there are the good and sometimes there are the bad! Some think they can send you dead flowers and you won't notice, this would be considered a difficult relationship! When you call and ask to have the stems replaced - I also want to request why would you send me these in the first place. It's all about the relationship! Love and relationships, are they willing to have a relationship with me? Engage me on a personal level and make me feel special? When a wholesaler gives me great customer service and the flowers are fresh, that works for me, and then if the give me their cell phone number, we have a relationship and then when they say these particular stems we sent are free! There is love!!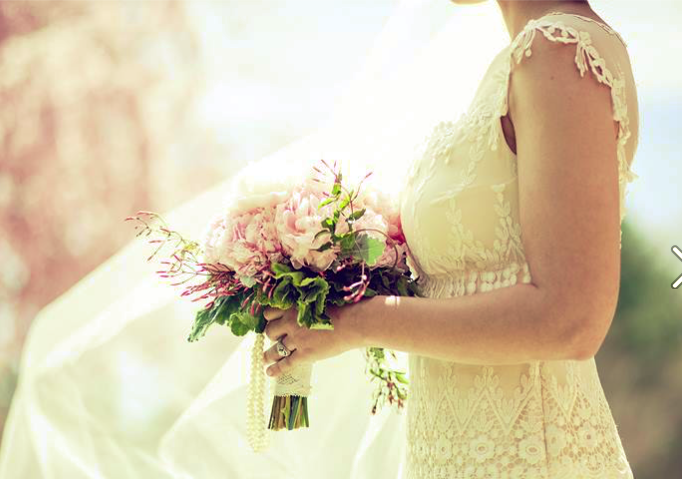 What is your biggest business motivator?
Creativity! No one goes into this business thinking they will be rich!! My business is always in a state of creativity. It allows me to develop my creativity, always looking to the next creative stage! It's a place for me to express creatively you!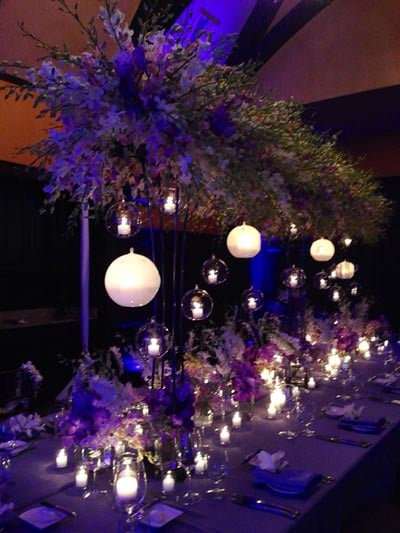 How does Details Flowers Software improve your bottom line?
Details has helped me with time management - no more small pieces of papers and recipes! The generation of documents, I have begged for years to have something like this - not just your huge excel spreadsheet. Details flowers is like the balloon release and confetti drops!! It has increased my profit margin by helping me stop over and under ordering. Overall my clietns love the professional proposals, color images, and I get lots of positive feedback. We are even seeing a majority of wedding planners are loving the Details Software as they will send images to assist the client. Details a place where you can check on anything, anytime!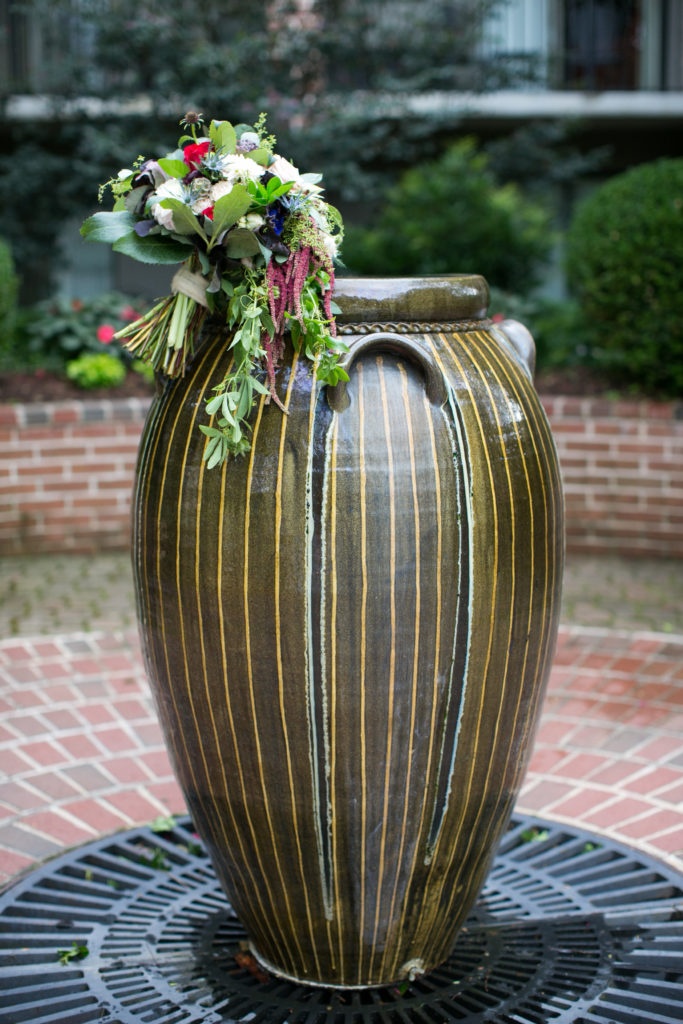 Where do you see your business in 10 years?
Hopefully retiring and handing my keys to someone!! I don't know, planning on my 20th anniversary - turn around and see my business has grown and expanded. I look back at what I wanted 10 years ago and I see that vision has been accomplished, it is even more than I envisioned - bloom on!!!
Thanks for reading this weeks Featured Florist,Make sure to visit Studio Flora Divas Website and Like Share and Follow Details Flowers to keep up to date with whats blooming in the floral industry.