Owning a flower design studio has it's unique set of challenges. Knowing how to price arrangements, hiring staff, and writing contracts are a few of the key business components necessary. Investing in business systems to help make your job easier are also key. But there are some unique processes that can't be bought. It requires an artistic mind: choosing Colors & Flowers. Yes, picking the right color combinations and floral combinations will quickly set aside those with a desire for floral design, and those that will be successful at selling their design concepts. Developing a color story and demonstrating beautiful colors that work harmoniously together is a talent in itself and will quickly seperate the designers from the wanna-be-designer's.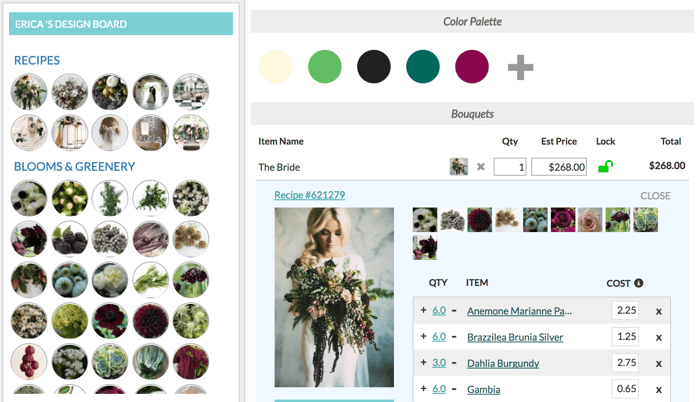 One of the features that helps to create the color story for the client and for the florist is Details Flower's Design Board. This is where you can showcase all of the favorite designs for your client, pick flowers that will work well together, and develop the "Color Story" for the event. This is probably my favorite part of the event design process: choosing the elements that will bring the story to life.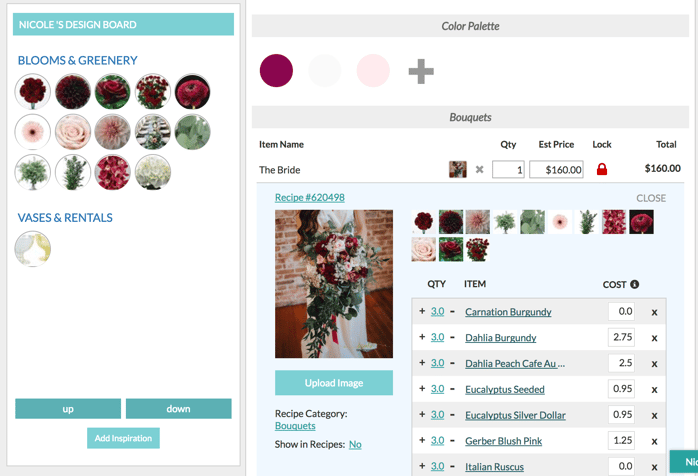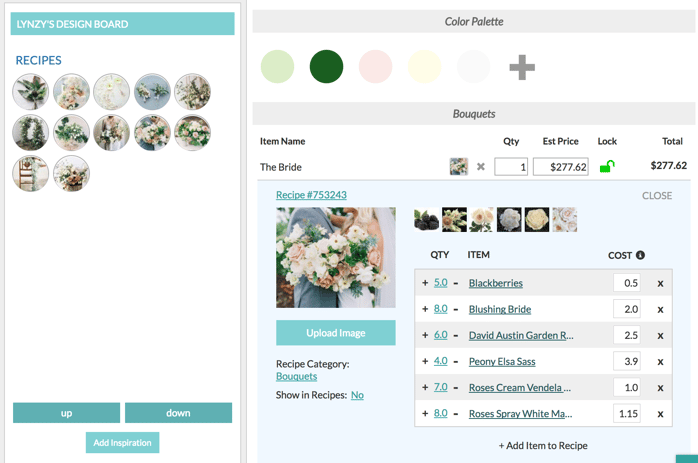 Getting inside the story your client is trying to tell their guests will make this process much easier. Best yet, it can all be done in a simple and visually compelling way thanks to Details Flowers Software!