Although she never mentioned it, this delightfully humble woman is, by all standards a big part of the wedding industry. Her website is simple and so is the picture of her with David Tutera. Yep, the lady has talent and you have undoubtedly witnessed it on TV!
When speaking with clients about wedding plans, one question she will ask is "What was the first piece of furniture you purchased with your fiancé?". You might think, what difference does that make? When it comes to planning a wedding, and you happen to be speaking with Adelena Whitaker-Rooney of Studio Fiore, it makes a big difference. With a fresh and charming sense of people, weddings, events and the floral industry, Adelena brings the essence of wisdom, encouragement, discipline and love! Join me while we venture into the world of refreshing floral design at Studio Fiore located in San Diego, California!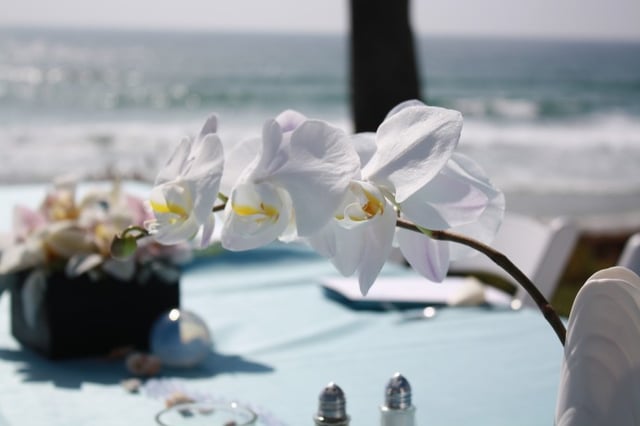 What's your name all about?
I have been in the industry for about 18 years and it was actually random that I chose that name, it seemed to stick. Fiore is Italian for flower and being an Art Major who studied in Italy, I decided to open a studio and as time went on and my love of creativity and flowers grew, Studio Fiore became a word perfect combination!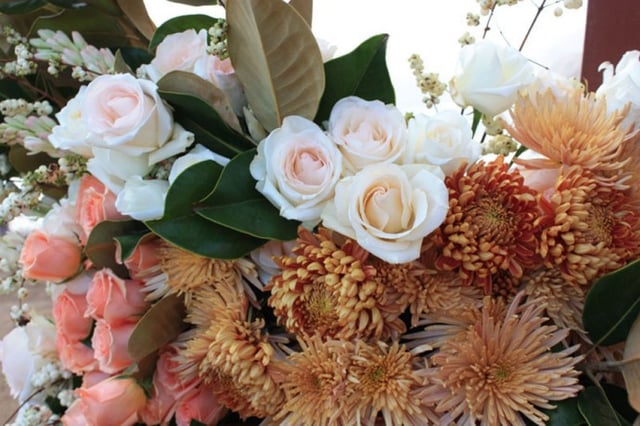 What do you love most about your city and the events that you create?
Although I am located in San Diego, I do a majority of events in Orange County, California, Los Angeles and actually all over the country. Weddings are my specialty along with private and corporate events. I began in Cleveland working for a studio for about 4 years and then moved to California. I simply love creating events in a variety of locations. It offers up so many challenges with an abundance of unique venues. The ability and desire to create a vision, provided by the clients while utilizing all that the area has to offer i.e., venue, history and organic natural settings. This brings me great joy and the ability to create different and unique events, everywhere.
What do you love most about the floral industry?
I think, I like the process! The beginning excitement, the ability to create something different. I do a few large events and am able to curate from a variety of sources. I am inspired by my clients and all that surrounds their desires, vision and locations. Once I have the vision at the forefront I look outside the normal sources, that's what I do, always outside the box. I am always a purveyor of unique, unusual goods!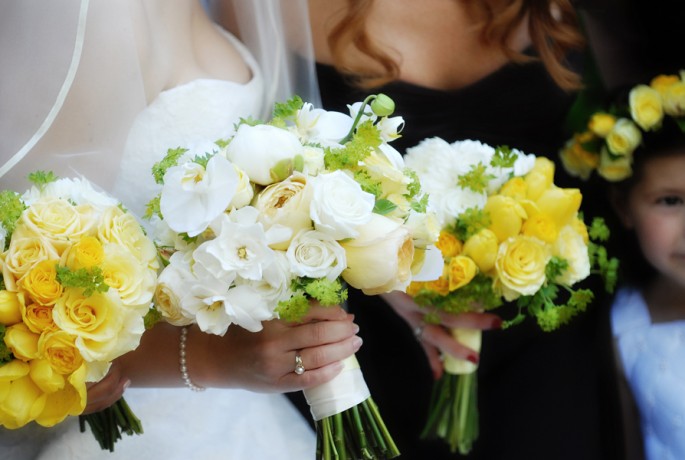 What do you dislike most about the floral industry?
I have a difficult time with planners, I guess. I appreciate working with the clients to get a true sense of their desires. I sometimes find that planners don't wish to get the client into the details or give them options. As a designer I want to know and get a sense of the style about my clients. I always ask, "Tell me about the first piece of furniture you bought, together". This is a great way to determine the style that is created between the couple and what are their likes and dislikes. It helps me to infuse the two together when I am looking for items that will reflect them, as a couple. For me it's not about the quantity but more about the quality and listening.
Something else important to me and that I want to change are the designers who are out there not charging what they are worth. You may think that the flower business is a competitive field and therefore you have to charge less than you are worth to get the jobs. When we don't charge what the job is worth it hurts all of us. California is a very floral place and I can tell you there is enough business for all of us without reducing your price to get the job. Let's all start working together.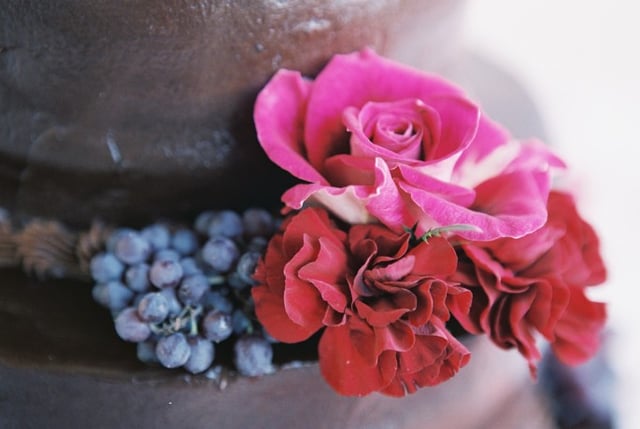 What are your biggest daily challenges and how do you overcome them?
My biggest challenge is direct marketing. I just find it very difficult to maintain relationships via direct marketing. There seems to be so much to do, so many things added every day and yet I have other things to do, and those other things I prefer and enjoy doing! I don't splash everything about my business all over social media. I like to keep things close. My other challenge is to deal with my inventory - it is a monkey on my back. The myriad of decisions when I even think about doing a clean out, what to purge, what to keep when is a good time, once a year or twice or every month? I'm sure you know that as soon as you make the decision to remove something from your inventory…within a short period of time you wished you hadn't!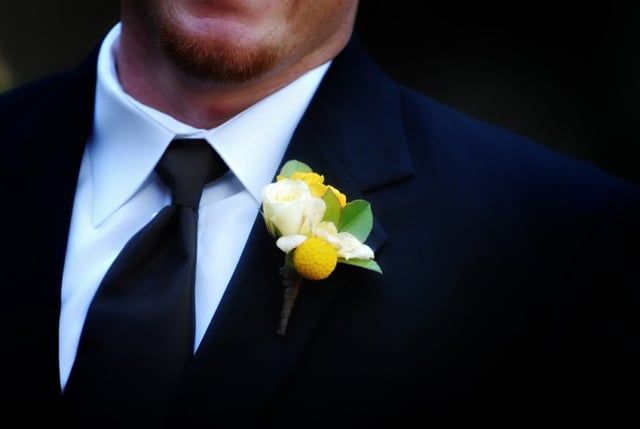 What is your favorite design story?
Well, it would be my very first, very big budget wedding. I will never forget. I had met with the clients, bride and groom. We discussed and talked and discussed more. I had submitted a proposal to include ceremony and reception. Much to my surprise I received the proposal back from the clients…they had not signed the proposal! They said that I needed to INCREASE the price and specifically noted that the ceremony alone should be the $20,000.00, which was my total proposed charges. Needless to say they were right. The structures engineered and created for the chapel were expensive and I am so grateful for the teamwork that made it all happen, and for my clients' kindness and encouragement to me to alert me to charge what the job was really worth. These were precious people, my clients, the bride cried at the reception and kissed me on the mouth and kept exclaiming that the venue was beautiful! I loved the people the place and most importantly I learned about pricing and then I learned to fly!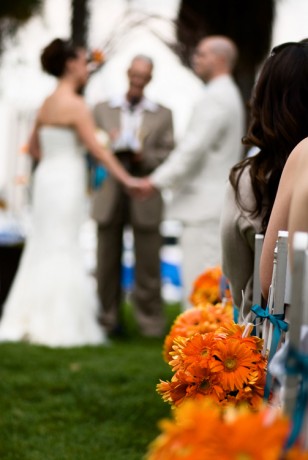 What is your biggest success?
When my clients say, "This is better than we ever expected" especially if we are only looking at the mock up and they are blown away! The cards I receive that say, "You far exceeded our expectations in every way". My connection with the client is bigger than anything else. When they tell me I got it, I beam. My favorite weddings can be the smallest perhaps with the most creative freedom and that's when I bloom. The more creative freedom I have the more I am able to give! Hence why I sometimes have issues when working with planners that desire specific details like how many, how much - which at the time of creating, limits my ability.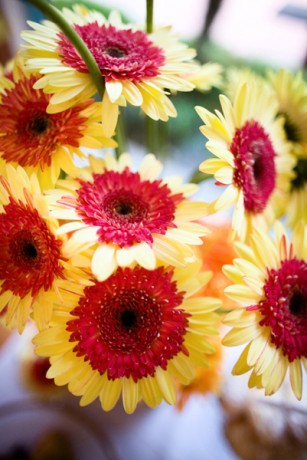 What tips do you have to share with other wedding floral designers?
I think it's tremendously important to follow trends, to be well rounded to know a variety of genres. And always be true to yourself and infuse your aesthetics into your design, always. Trends are crazy like a wild garden! If you think you know it all…you are done!
Always learn – I learn every day. It makes me better!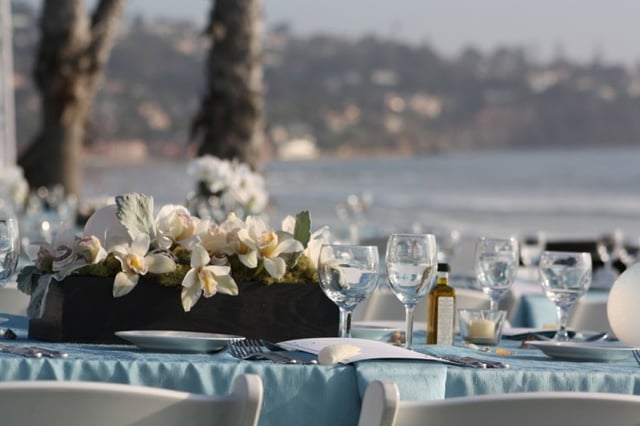 What do you love about floral importers and what do you value?
I trust very few people with that, my orders are thousands of dollars and are usually big orders for flowers alone. In the beginning, I used to have to find the flower, the market, acquire the flowers, and remember who I bought them from, quite an arduous task. Then I used to go to the market to buy for a TV show I would purchase everything, they would love to see me coming. It was much easier and lots of fun. I now use Mayesh – I trust my representative- she is great! She offers alternate suggestions, communicates with me and because of this relationship I love them. I am a big fan. Customer Service is everything! It's the team that surrounds us and keeps us playing.
I must also say that www.passiongrowers.com is also very special to me as I did a wedding one week after Mother's Day. The farm had tagged, specifically for me, the roses that I would need and had them for me. One week after Mother's Day! Reliable and thoughtful! These are the kinds of people you want to work with, always!
What is your biggest motivator?
Money! I love what I do and it's a happy thing. It is a privilege along with hard labor and great demands and attention to details and people's pleasures and visions. I actually look forward to the day when I don't have to load and unload and load again - trucks at all hours!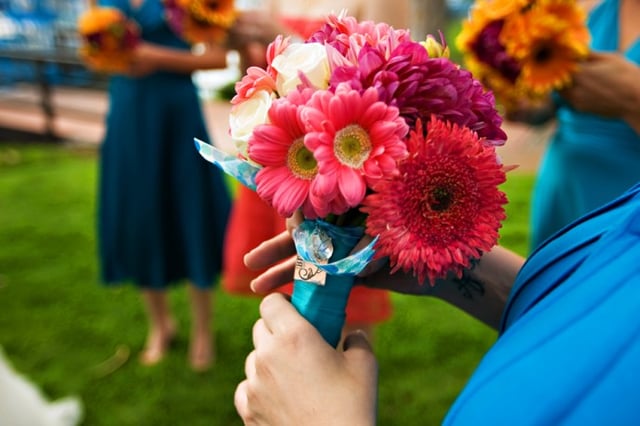 How does Details Flowers software improve your business?
I am embracing Details Flowers. I have really appreciated the beauty that this program adds to my presentations and I am implementing my use of Details. I love it, an amazing program allowing me to interact with clients who have specific flowers and pricing etc. I was in the midst of weddings which had already been in my system so I am slowly transitioning into the Details Flowers wonderful world. What I really appreciate is that it is a useful tool for florists to use and assists in bringing us all together with software to improve our business which allows for more creativity and communication with each other. To promote our business and allow for more time to create rather than to administrate. I think Details Flowers is a creative persons dream (come true)!!
Where do you see your business in 10 years?
Crazy but I don't see myself doing weddings. I created Fleurology.com to fill a need in the floral industry. Fleurology, Inc. being an exclusive community of accomplished florists and event designers from around the world who share their knowledge and resources with one another in order to achieve their full potential and goals. Participation in our program enables each member to garner ultimate success in the luxury event market, elevating the way the industry does business by establishing accredited leadership.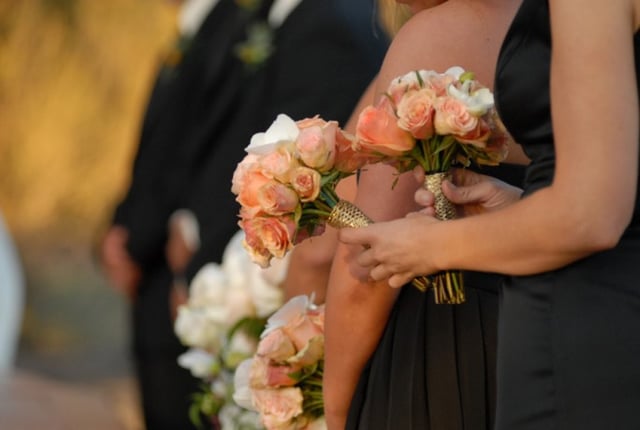 "Once I found I could say No, my business grew!"
This is an important part of the business for me. To share with our designers that they don't need to undersell themselves! I actually take the time to check out stuff on facebook and I actually count stems when I see girl@everycity.usa got her bouquet for $$. I count the stems, I see where our floral designers are not charging what they should and are giving away their product and creativity. I want to share the importance of realizing your worth! A designer that is undercharging will need to embrace the power of saying NO! When you do, you will be respected by clients, your community and vendors. You have to have the hutzpah to do it, say no - it helps to define you!
Sometimes you have to learn things! Saying No is one of those things and it's hard sometimes to know how good you are or how talented you are. That there is no one that has the ability to create and to design and to do what you do! So take a moment and at least give it a try, when tempted to meet the requests of clients asking for discounts or less charges to meet their budget and vision. Don't forget your vision - then say no!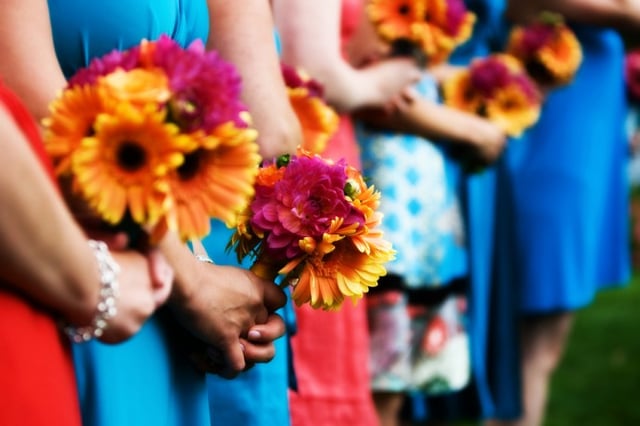 Details Flowers Software helps you change the clients dream to reality and meet budget needs without changing your prices, it's all in the presentation. An excellent tool. Check it out!
"Always learn! I learn everyday! It makes me better!" Adalena Whitaker-Rooney