From Alaska to Florida, America has a truly amazing diversity of ecosystems that have given birth to some of the most beautiful flowers around. There are professional growers in all 50 states that provide a wide array of blooms for florists everywhere to choose from, with each part of the country producing unique offerings to the floral melting pot. We're thrilled to showcase growers from all over the world, but we're especially proud of the amazing blooms found right here at home. So, to kick off American Flowers Week, we're going to highlight some of the notable blooms available in your own backyard that we found and L-O-V-E!!
Alaska - Peonies grown by Alaska Peony Cooperative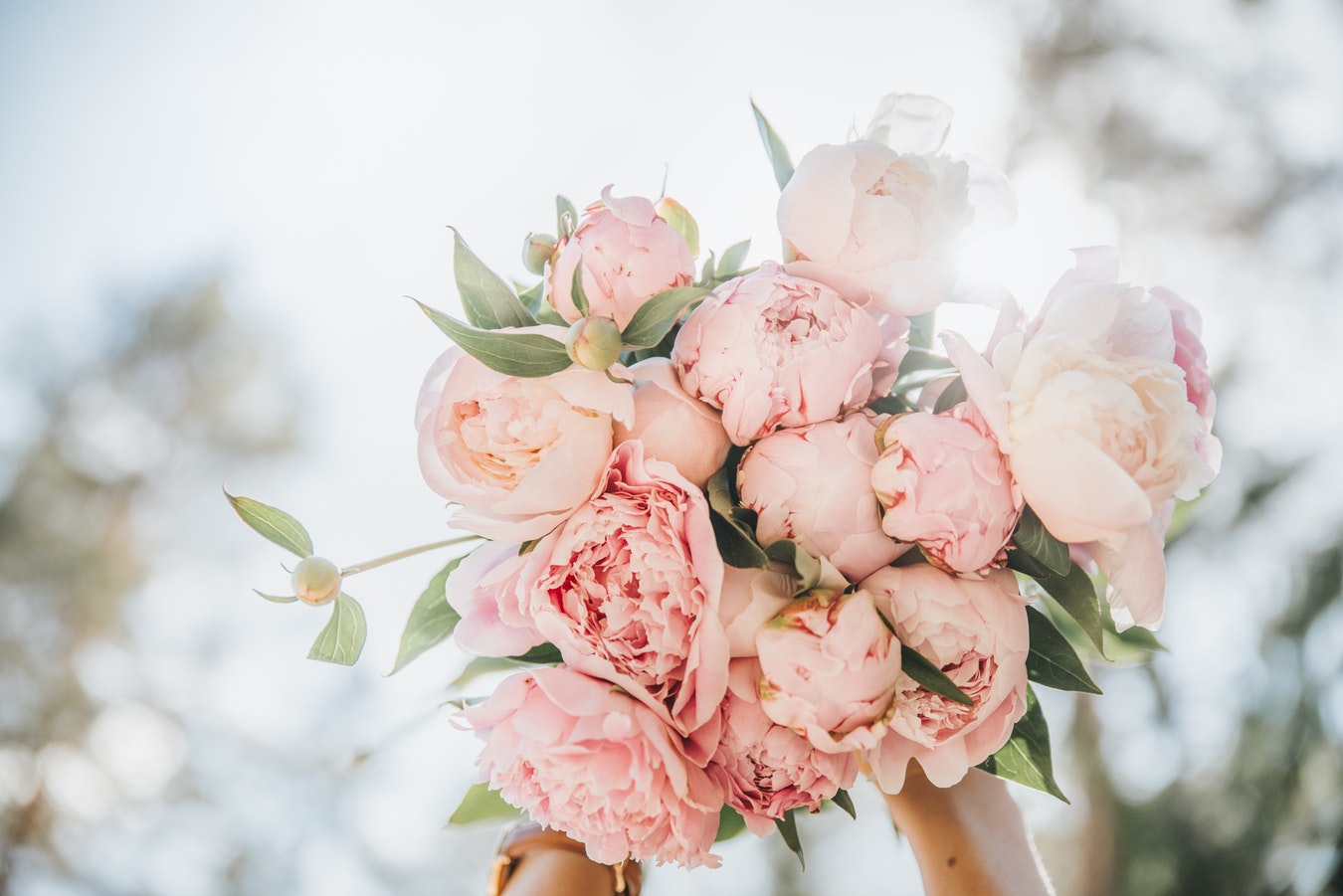 Peonies are a symbol or honor and praise. Each Alaska peony stem is hand selected in the field and cut at the peak of perfection to ensure that only the most stunning fresh peonies find their way to your doorstep. We invite you to explore their premium Alaskan peony varieties for all of your peony needs!

Florida - Greenery grown by Fern Trust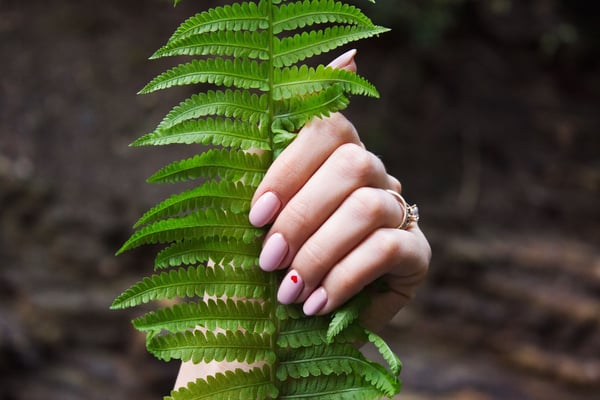 FernTrust, Inc. of Seville, Florida was founded in 1986 as a cooperative of quality oriented growers sharing a rich history in agribusiness. Unique to the industry, acting as a cooperative allows the grower-members to do what they do best – grow the highest quality foliage available. Together these growers have decades of experience. We love having FernTrust right in our backyard providing foliage all over the country & beyond!
California - Protea grown by Resendiz Brothers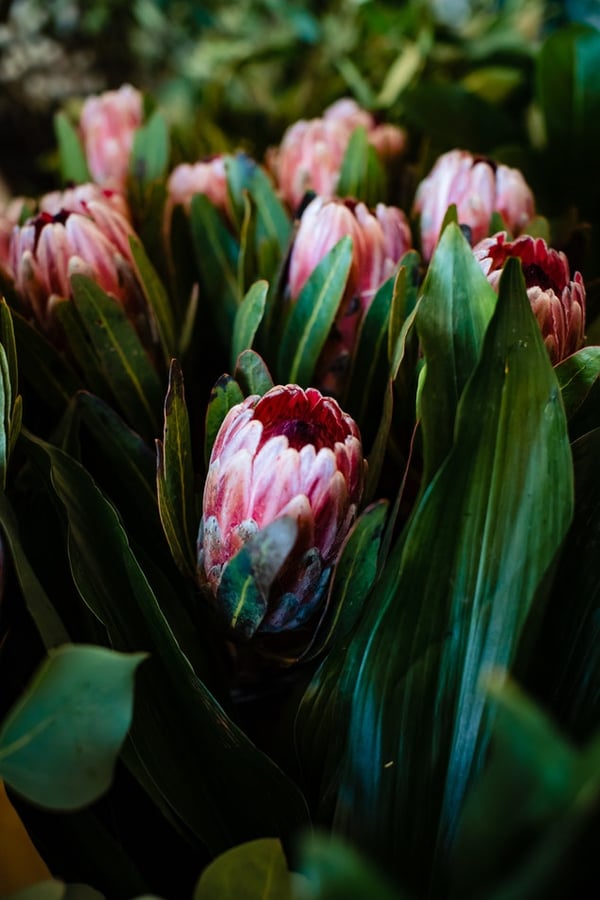 Resendiz brothers grows Protea, Pincushions, Banksia, Kangaroo Paws, Leucadendron, Filler Flowers and Foliage, as well as plants. Their flowers are brought in from the fields to the cooler and prepared for shipping. All bouquets are made to order with the seasons freshest products. There are over 100 varieties of protea in existence ranging in size from small shrubs to trees and symbolize change and transformation
Montana - Dahlia grown by The Flower Hat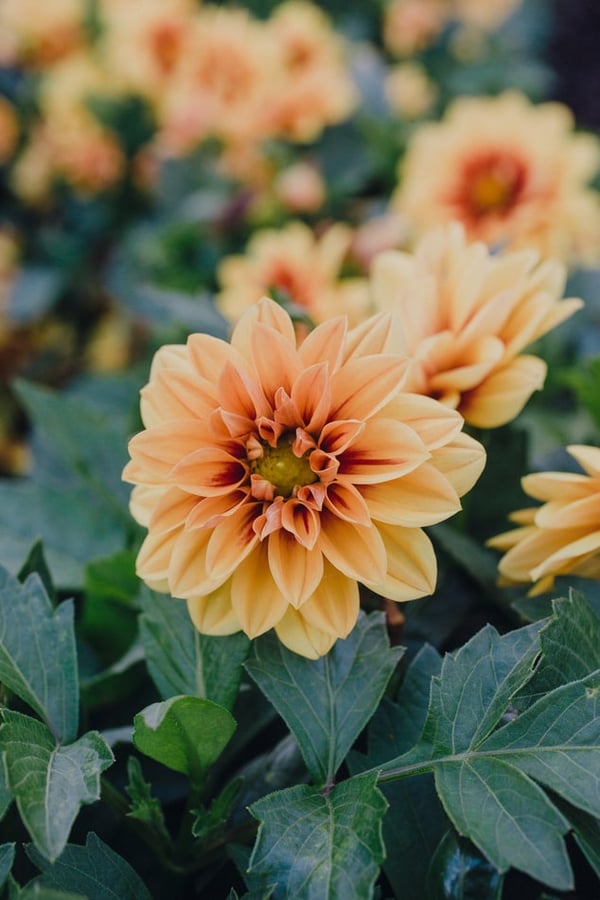 The Flower Hat specializes in dutch tubers from Holland. Did you know that Dahlias come in many colors including white, red, pink, orange, purple and yellow? We definitely love the "wow-factor" of a big and bright dahlia in a bouquet and it's especially nice for florists in Montana that can pick up these blooms during the height of season.
Minnesota - Snapdragon grown by Len Busch Roses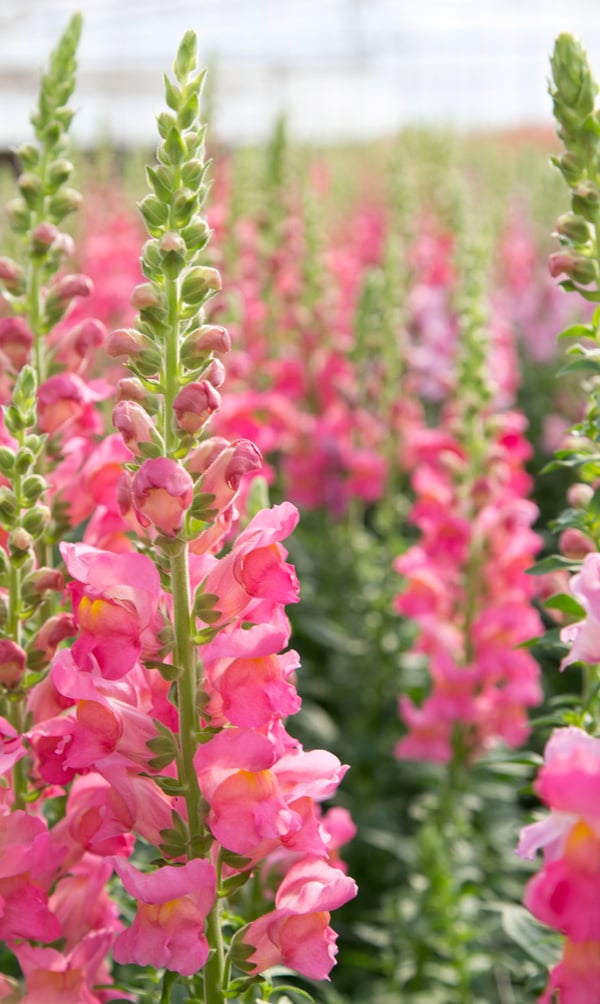 Len Busch Roses grows alstroemeria, gerbera, lilies, roses, tulips, snapdragons – just to name a few! Their quality products are grown and delivered right to your door! Fun fact: the botanical name for snapdragon is Antirrhinum, from the Greek words 'anti' (like) and 'rhin' (a nose), which refers to the resemblance the flower is said to have to a snout. Len Busch Roses is known for their roses, but it's nice to see that other blooms grow so well in Minnesota.

Oregon - Lily grown by Oregon Flowers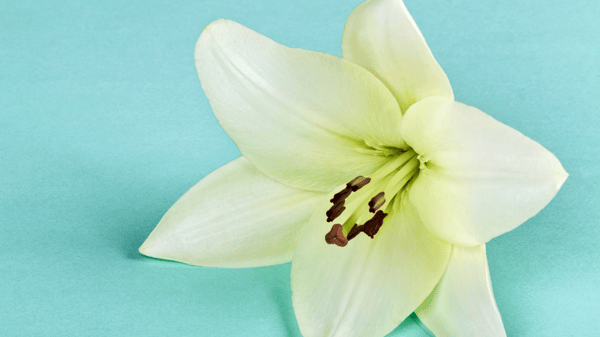 Oregon Flowers, Inc. devotes extra efforts to provide its customers with the most attractive lily varieties on the market. Lillies symbolize happiness, love and warmth but beware - most varieties are toxic to cats, FYI. 😬 Oregon Flowers has a wonderful availability list on their website showcasing all the different varieties of lilies and calla lilies that they superbly grow. Check them out!

Pennsylvania - Amaranthus grown by Cramer's Farm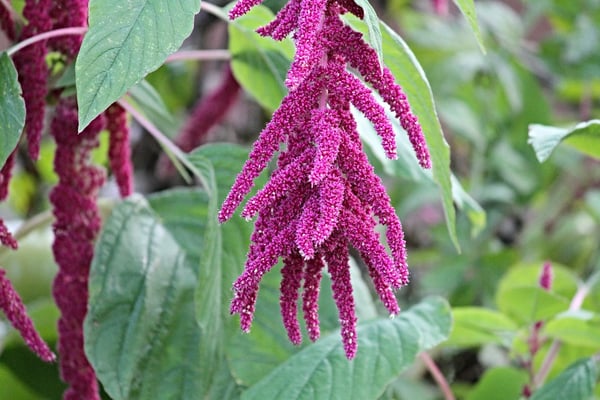 We adore the dramatic effect of Amaranthus in floral arrangements and installations. Funny to know that many varieties are summer annual weeds and are commonly referred to as pigweed. Cramer's Farm grows fresh & unique flower varieties for wholesale florists and distributors in the mid-Atlantic and Northeast. Best known for Celosias, Sunflowers, and Zinnias – they also offer Amaranthus, Ranunculus, Peonies, and Hydrangea.

Texas - Anemone grown by Two Sisters Gardens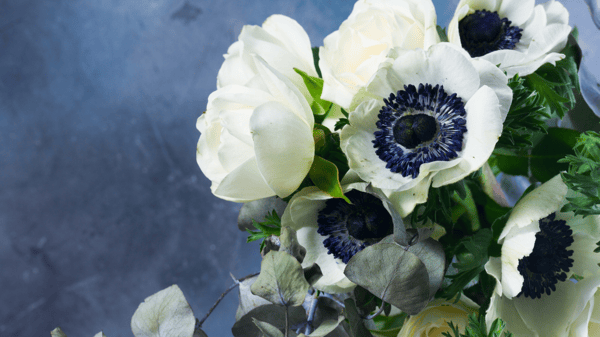 Two Sisters Gardens works continually to provide all-natural, fresh-cut flowers and fillers. The anemone is nicknamed the "windflower" and the anemones symbolize anticipation, excitement and suspense much like a bride feels on her wedding day! Anemones are always a crowd pleaser, and how wonderful to know that you can get some pretty anemones in Texas!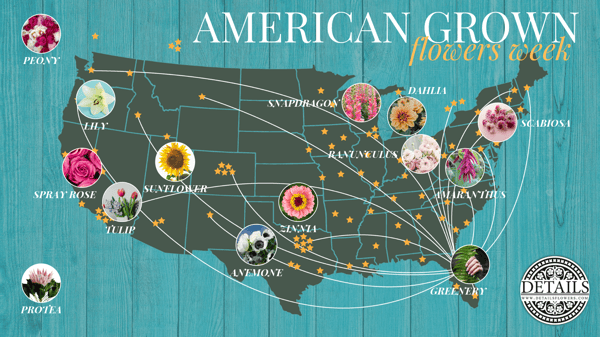 Details Flowers Software is American Grown too! Learn more about our American Made Floral Software here. Plus, enjoy $300 off an annual subscription to our ALL-IN-ONE software now until 7/18/19!