Always Blooming is how we sometimes sign our emails, an expression of what we do or how we are feeling. Currently we are interviewing some of the most fascinating and creative people in the floral industry which allows us to enter into a world of creative hearts. An honor for us and a special place to be! These are people in business who create events and designs which move people into another world that is designed just for them! They are business owners that are full of heart, creativity and care. One of our questions is always how you came up with your business name...so many wonderful stories...and some people just seem to live their names. So we can't wait for you to meet Janel Baily-Keene from Vivid Expressions!
What is your business name and how did you come up with it?
Vivid Expressions, I had a domain name picked out over 15 years ago. I had no plans for a floral design business but for my online gallery portfolio I knew I wanted something that expressed creativity and I wanted it to grab you and say "look at my work". I went through lots and lots of words and names and finally came across the word vivid, meaning deep, bright, intense, lively, vigorous. I have all these within me and when you add it to my creativity - Vivid Expressions says it all!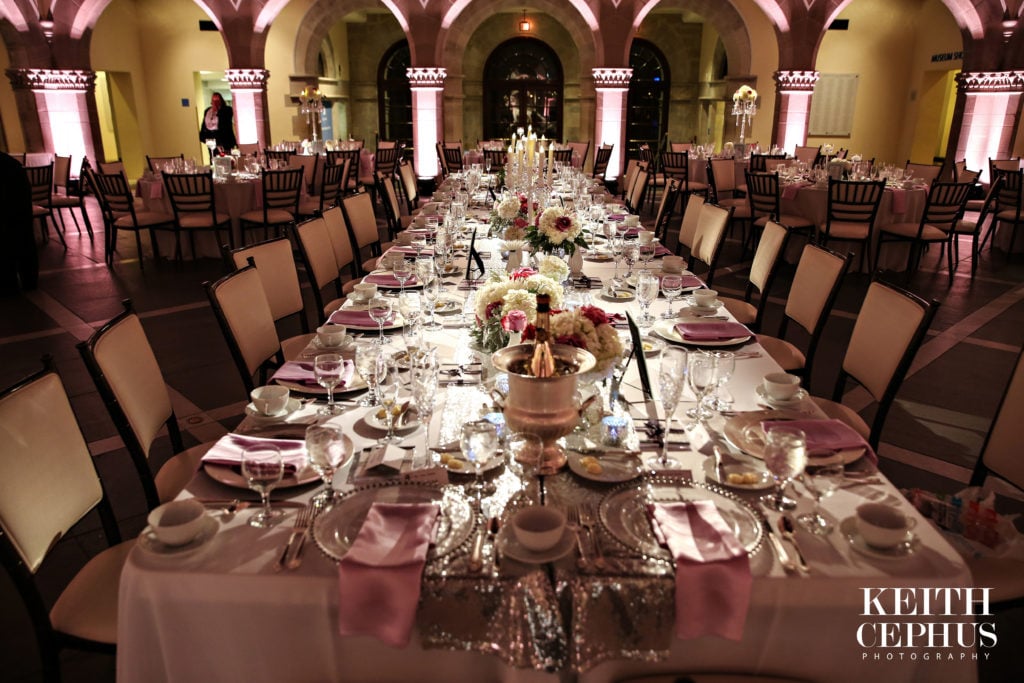 What do you love most about your city and events that you create?
I was born and raised in this area of Virginia; the areas known as Hampton Roads, 7 Cities, Tide Water . I worked in the tourist industry here and went to NSU. It's metro but artsy, a ghent area with hints of Bohemian flair. So many beautiful venues with rich history lend themselves and allow my vivid creative expressions to bloom. The Chrysler Museum of Art, Norfolk Botanical Gardens for formal elegance and don't forget the beautiful Virginia Beach Coastal areas. Laid back and beachy! We are a preferred vendor at many of these venues and this wonderful area offers lots of choices for brides.
What do you love most about the wedding floral industry?
I love creating a vivid expression a love story! Getting to know the Bride and Groom, listening and hearing their story. Thinking, creating, and planning their story with the perfect flowers and location. Once I begin to develop that relationship I can determine how to create their unique story. That's what I love…I love to create.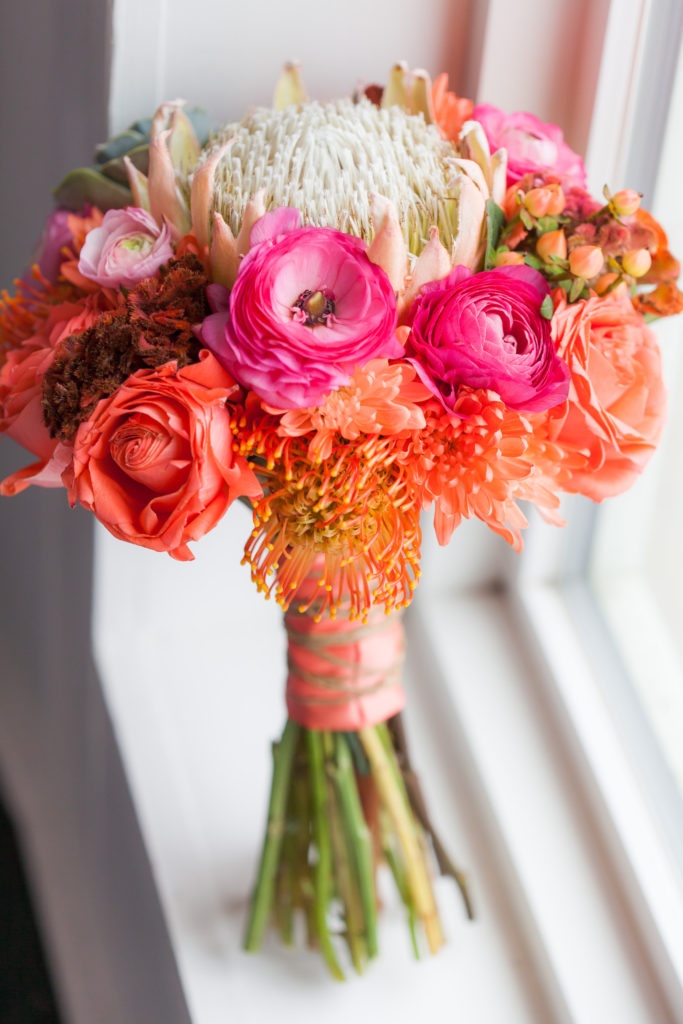 What do you hate most about the floral industry?
I have a love /hate relationship with Pinterest. Brides come in and have all these Pinterest ideas and images. Mostly diy images, it's a painful realty check for the bride to see what is involved and the cost. Cost vs Reality. This is a KEY REASON I tried Details Flowers and why I love the program. I don't have to worry about asking for more money or miscalculating, it's all right there in the Details program and now, at my fingertips. Process Streamlined! I can't tell you how much this releases me from feeling like I need to give away everything to please the bride. What is does do is allows me to actually share reality of costs with the bride and then we can watch how, with my expertise, we can pull together and create exactly what the bride wants that will fit into her budget too. This makes the bride so happy and me too!
What are your biggest daily challenges and how do you overcome them?
OHHHH marketing and administration is tough! So much time getting clients to come in and all I want to do is just create. I find that I don't want to do the administration side of my business. The invoicing, the daily business grind. It's like this, I have two halves of my brain..they would both prefer to create!! But I have to again say that Details Flowers Software program has made administration so much easier and faster for me. I no longer am undercharging, it itemizes and adds in the taxes. I recently finished up a quote and had I not been using Details I would have neglected to charge for the two staff members needed. That would have been a loss!

What is your favorite design story and Why?
Oh my goodness...that's like saying, "do you have a favorite child?". I always end up falling in love with my clients! A large percentage of my weddings are from out of town either military or destination weddings. One of my favorites was a couple that decided on the Outer Banks of North Carolina for their special day. They were engaged in Hawaii and we recreated that moment for them right there in the Outer Banks. Palm trees, lots of flowers, bamboo arches, so simple and clean, the Bride and Groom...and love.
What is your biggest success when it comes to weddings?
When a Bride and Groom enter the room - full of guests and I see that they are thrilled with what they see, there's an "ohhhhhh" reaction and I know that they are wowed by what awaits them. Success. The thank you notes I receive and the fact that twice now I have received the best bear hugs from my grooms. These things tell me I have been successful and brought joy to these wonderful people. Being referred, appreciated, family members and friends asking if I can assist with their events. I am honored!

What tips do you have to share with other wedding floral designers?
After 10 years I am midway and find that there is always something more to learn. I want to say that if you are just starting don't be afraid to call upon someone who is in the business, reach out to the established businesses and ask questions and share information. I would prefer someone to call me and tell me that they are new in the business community and they want to know about my pricing, than to call and conduct a secret shop call. Come have a cup of coffee with me and let's talk, there is enough business for everyone.
There are not a lot of standards in our industry. I feel like we need to create a standard playbook, we should begin by getting to know our colleagues and developing relationships. You know I rarely have a bride and groom hire me just because of my pricing; most hire me because we clicked and a relationship was begun. It's so lovely getting to know people and sharing.
What do you love most about your floral importers and what do you value most about them?
I have had quite a few. It's again, all about the relationship. My rep calls me "Ladybug" and helps me, communicates with me, advises me, takes care of me and then did the kindest thing...gave me her cell phone number! When you need someone they are there for you. A great relationship with Roy Houff - a great company!

What is your biggest business motivator?
I am motivated to keep up my storefront right now. Increase sales, pay bills, all that business stuff, that's the "have to" motivation. But…
What really motivates me is my love to create, I was designed to create. I created a new "product" just by wanting to share. I usually do a concept drawing of the wedding site and now instead of keeping those in the file, I frame them or print them into Thank You notes as a gift to the Bride and Groom. I will do anything to create.
My daughter is 7 years old, she is a part of it all. Izzie is a part of my set up. I love when she says to me, "are you making a wedding today?". I want her to see me and what I do and know she can do whatever she wants. She may want to take the reigns one day. A legacy.
How does Details Flowers software improve your bottom line?
The Bottom Line, Already three, yes 3 weddings I would have miscalculated if I was still using my notepads, my spreadsheets and taken all the time to find the information I needed. Details Flowers saved me time and money, who knows how much money I have lost over the years. Instead of losing I am gaining more time to create and more money to add to my Bottom Line. I am somewhat of a control freak and Details helps to make me feel, in control...then I can create!

Where do you see your business in 10 years?
Let's see that will be 2026, my daughter will be 17 years old. Wow, I think my business has changed so much in 10 years. I started in a corner of my living room, just a part time planner. Today is so different. Growth, I see more growth, full time staff, larger facility and I might step back and do the design only. My husband might appreciate me not being on my laptop at 1:00 am….in 10 years it may be time for the business to be working for me instead of me working for the business! I can still create!

What started you in the wedding design business?
I got my BA in Fine Arts and jumped right into working for a large corporation as a trainer using huge training manuals and then I got engaged. Thinking how hard can a wedding be I got my big, fat binder and started preparing for the big day. I was so in control I had manuals for my bridesmaids. One week before the wedding my Mom called to ask if I had a "rain site"? Was she crazy? Certainly I went to the Weather Channel to see what was coming and at this time Isabelle was merely a tropical storm. mmmmmmm a rain site?
My wedding was planned for Saturday and on Thursday Hurricane Isabelle hit. Norfolk Botanical Gardens called to say no power, no gardens. The hotel called no power, no ability to check in guests! By this time I am filling out 148 place cards by candlelight and by the next morning Friday we had no batteries left - We decided we were getting married so off to Walmart to get tools, and phone cards and there was a hospital close that had power we could maybe get close to them. We were getting married! Finally we got a call from the gardens, they thought they could clear the area we wanted to get married, they had a generator, the hotel called and yes they were able to clear away debris and got their auxilliary power going, even the cake lady called and said that they could be there with the cake! We were on our way. On Saturday, our day, my Mom and I are in the car to find a place to get my hair and nails done and we did. What was so special was the Horse and Carriage company who came and brought their horses and carriage and carried us away! Married and happily in Love!
I continued to work many jobs after my exciting hurricane wedding! 3 years later I stepped back into the world of weddings and I haven't stopped yet. One of the most humbling experiences of my life has brought me to this point, planning and helping people celebrate those most special moments in their lives. I figured if I could survive the hurricane wedding I could survive anything!